In addition to invoices for individuals, we now support company invoicing. This option is available now in 52 countries. Please note that you will still need a credit/debit card to pay for the subscription.
If you are an existing customer and you would like to receive invoices for your company, you can add your company billing details on the My Subscription page in application. If you would like to upgrade your subscription plan, you can also enter your company details when ordering your new plan.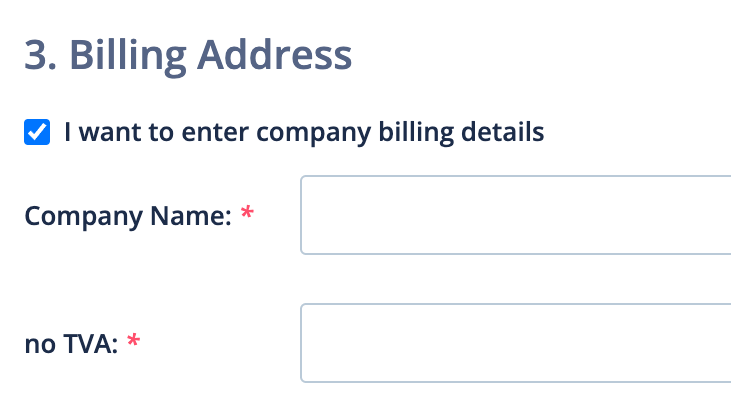 In both cases, this change will affect only your future invoices. Due to accounting laws and regulations, we are unable to change your past invoices or perform this change in the middle of your billing period.
For example, if you purchased an annual subscription in September 2021, your first company invoice will be issued in September 2022. If you purchased a monthly subscription, you will get company invoices starting next month after the change.
If you are not a subscriber and you were waiting for the company billing option, just enter your company details when ordering your subscription.
Company invoices are available in the European Union, UK, US and many other countries. See the full list below:
Australia, Austria, Belgium, Brazil, Bulgaria, Canada, Chile, Croatia, Cyprus, Czechia, Denmark, Estonia, Finland, France, Germany, Greece, Hong Kong, Hungary, India, Indonesia, Ireland, Israel, Italy, Japan, South Korea, Latvia, Liechtenstein, Lithuania, Luxembourg, Malaysia, Malta, Mexico, Netherlands, New Zealand, Norway, Poland, Portugal, Romania, Russia, Saudi Arabia, Singapore, Slovakia, Slovenia, South Africa, Spain, Sweden, Switzerland, Taiwan, Thailand, United Arab Emirates, United Kingdom, United States of America
If your company is not on the list and you would like to receive invoices for your company, please contact us at [email protected] and we will do our best to add your country.