In a few words, Rum Abuelo can be described as a brand proud of a century-old tradition.
Official website: ronabuelo.com
Rum Abuelo, a handcrafted drink, is perceived to be consistent in the nose and mouth with fruity nuances of apple and orange with hints of caramel, oak, and cinnamon. Rum Abuelo is a well-known brand among Barcelona's cocktail bars and is hoping to do the same in Andalusia.
Rum Abuelo is the jewel of Varela Hermanos S.A., a company of Panamanian origin that began in 1908 when a young Spaniard founded the Ingenio San Isidro, the first sugar industry in the newly formed Republic of Panama.
A small town, Pesé in Panama was a hub for sugar cane farming, and it later became home to the mill. In 1936, at the request of his children, José Varela began distilling cane juice and began making rums.
Since then, Varela Hermanos has been known for the quality of its products and for maintaining leadership in the Panamanian market, with 90% of the liquors produced. Currently, the third generation of the Varela family oversees the production of liquors. In addition, they are expanding and consolidating their business in the international market by exporting fine spirits and top-quality rums to 27 countries worldwide.
The company controls the production process, from planting the cane to bottling and labeling. Several reasons can be highlighted why Abuelo rum has that traditional touch from the production process. First, the very reason for this uniqueness is that the sugarcane used is cut by hand, unlike other competitors that burn the cane. The parent company has a specialized yeast they use in the processing, and lastly is the distillation process. Its rums are distilled in a column, making the rum vigorous, clean, dry, and with subtle aromas where only the first molasses can be seen. Its barrels are made of 200-liter American white oak and use the traditional "Solera System" to get the perfect rum in flavor and aroma.
The traditions and the thoughtful process in the creation of this rum are appreciated in the cup. The distilled turns 100 years old and celebrates it with its three varieties such as Rum Abuelo aged 7 years (Añejo 7 Años), 12 years (Añejo 12 Años), and century (Centuria).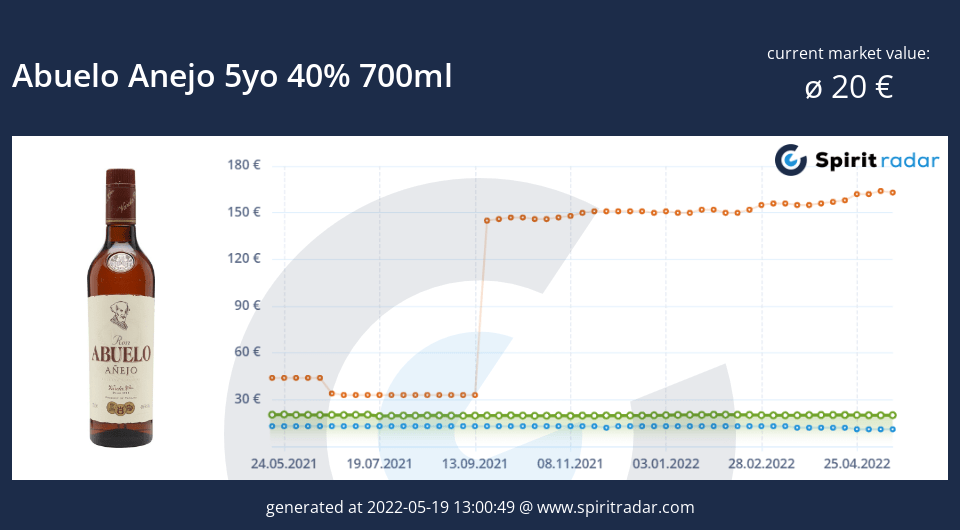 This pioneering product from the Rum Abuelo catalog aged 5 years minimum with alcoholic contents between 37.5% and 40% and is unique and classified as a Special Reserve from the company. It is pale yellow, with notes of amber, but still straw. Light and fresh in texture. The aroma to the nose is a mix of fruits such as bananas, apricots, and fresh herbs. In the mouth, brandy, notes of wood, and caramel crisps predominate. It combines well with Orange Fanta, Sprite, and even Nestea.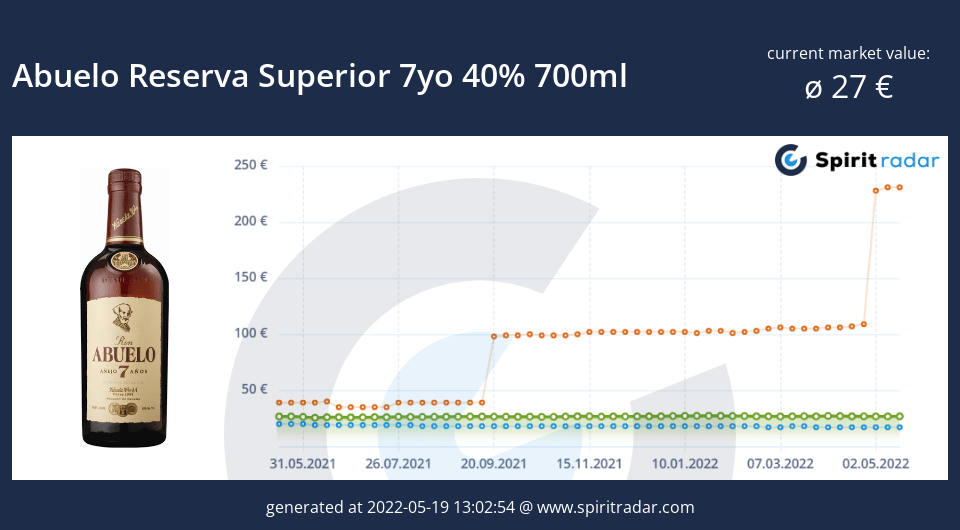 It is considered a Superior Reserve, and it is aged 7 years (an emblem of perfection). Its color ranges from dark reddish amber to light mahogany. In texture, it is more silky, full-bodied, and has a medium roundness. It is more intense and penetrating in aroma than aged; you will be surprised by nuts such as dates, raisins, and wood. In flavor, it is soft, with a long finish in the mouth, and with a balance between toasted and fruity.
It is calmer than the previous one, so natural orange juice or even water works well for it.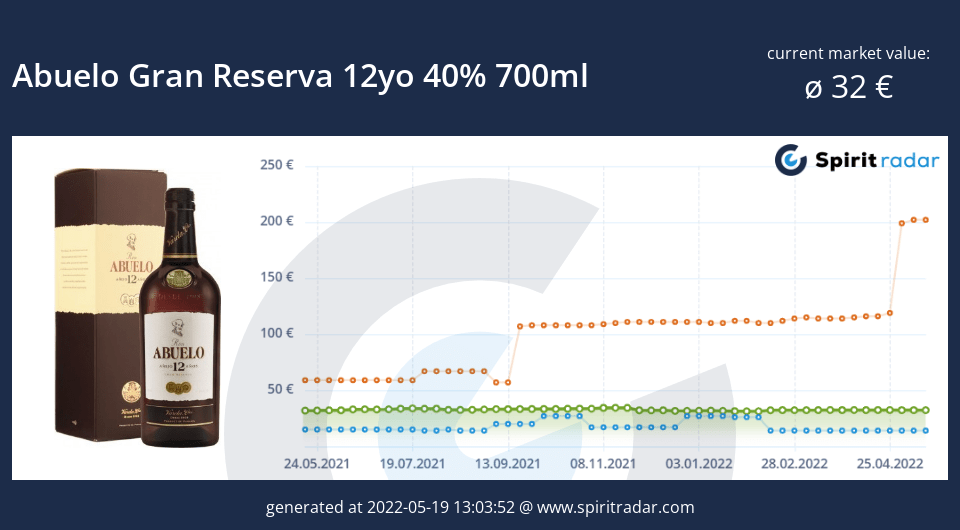 It ages 12 years to perform its extraordinary taste and character and is classified as a Large Reserve with a timeless quality. It can be described as deep dark amber color with a full-body and quiet texture. It flows slowly and is remembered in the mouth. Sparkling on the palate. Very complex, soft caramel, fruit notes, sweet and mellow.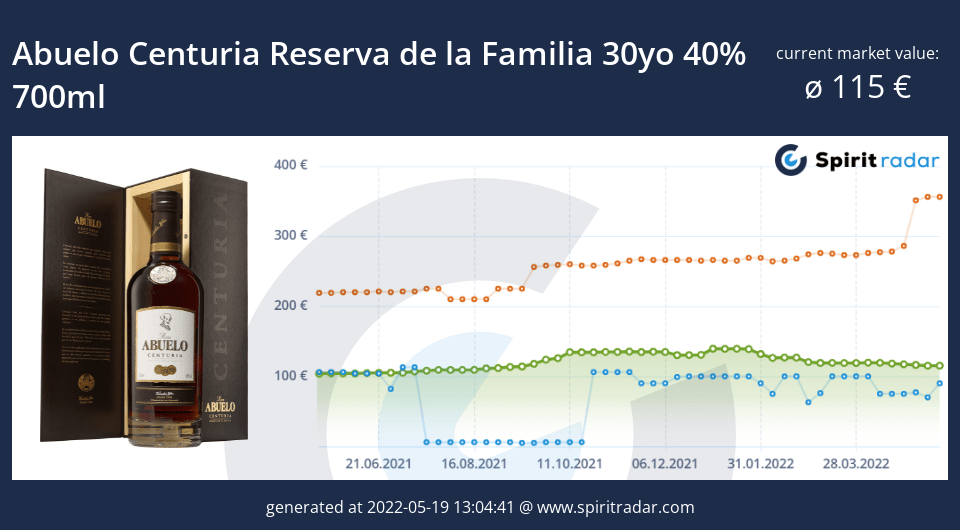 This rum was created as a result of untiring patience and decades of inspiration. It is classified as a "Family reservation" in the brand catalog and has been a recipient of 5 awards, including the most recent award in 2021 from the Tokyo Whiskeys and Spirits competition. The rum is dark, dense, and almost reddish amber in color. Full-bodied and round. Complex in aroma, balanced between deep wood, light roasting, and intense caramel, made of woody, sweet, toffee, liquid caramel, and long finish in the mouth.
Rum bottles from Abuelo