Company founder and merchant James Gosling was headed to America, specifically Virginia, at the very beginning of the 19th century. On the way, he made the decision to stop on the island of St. George in Bermuda.
Official website: goslingsrum.com
Eventually, his journey would end there and he opened a store of his own. His brother Ambrose took over the business after James's death, and in 1860 he started to produce his own rums, beginning a tradition that has earned him a place on the Bermuda Heritage Register. The rum-making recipe remains unchanged, and Goslings protects its secret. Initially, the rum was only available to locals and was distributed in casks, but was later bottled in champagne bottles sealed with black wax. This is how the entire Goslings Black Seal Rum edition got its name and became popular all over the world. The company has also trademarked the Dark 'n' Stormy cocktail.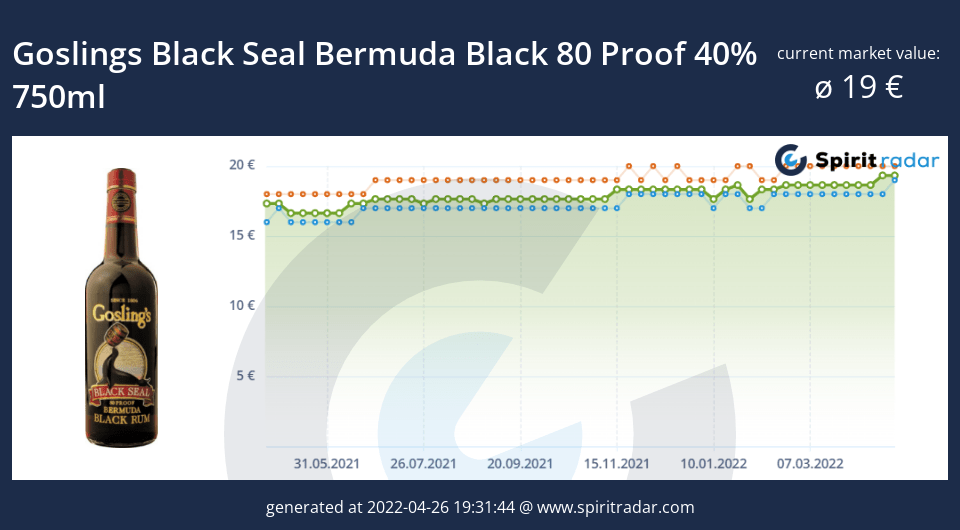 Gosling's Black Seal Rum is crafted from a blend of aged vintage Caribbean rums and aged in oak ex-whiskey and ex-bourbon barrels. It has a subtly sweet caramel and vanilla flavour that is interrupted by strong herbal notes. It retains a rich and buttery flavour throughout and is great on its own or in a cocktail - it is when combined with ginger beer that the legendary Dark 'n' Stormy drink is made. The perfectly dark rum holds a prestigious platinum medal from the Beverage Tasting Institute.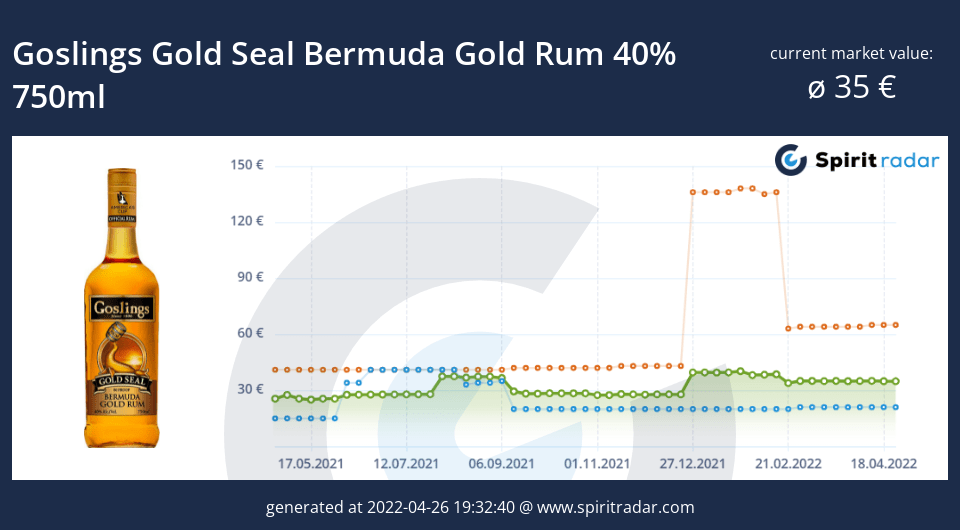 The traditional blend and signature of the Gosling family can be seen in the amber hues of the golden rum, while the subtle scent of smoke envelops the taste of vanilla and fruit. But, don't be fooled by the colour - like the mahogany Black Seal, Gold Seal is a full-bodied and intense rum that only moves away from the vanilla-caramel tradition to a sweet, nutty aroma. The perfect harmony and balance give the award-winning rum a certain versatility without losing its appeal or originality. It was aged in American white oak ex-bourbon barrels.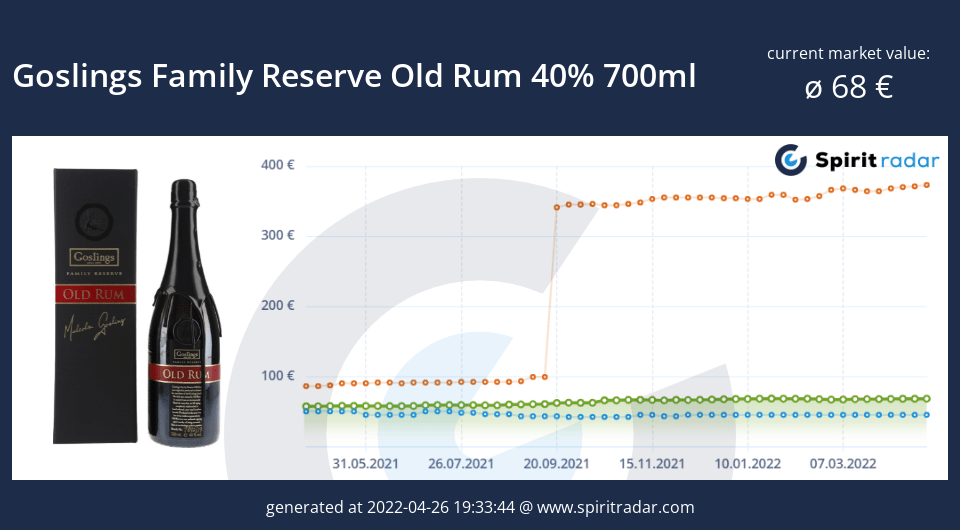 This rum is a blend of Black Seal rums (the youngest is at least 16 years old), then aged in oak barrels until its flavour is distinctive and full-bodied, almost approaching Scotch whisky or Cognac at the end of the process. Despite the longer maturation, this Gosling's signature spirit is delicious, with subtle notes of caramel, molasses, and smoke, complemented by a perfectly balanced blend of spices. Each bottle is hand-labelled, wax dipped, numbered, and tagged.
Rum bottles from Goslings