Ron Malteco is a renowned brand that specializes in Rum processing and supply. It is located in Panama, Central America. The brand is owned by the famous Savio family, with the current owner known as Marco Savio. It was established in 1930 by Paolino Savio, Marco's father.
The type of rum that Ron Malteco produces uses Maestro Ronero's Recipe. It's a type of ancient recipe that has been passed down through generations by professionals of the cellar in the Panamanian community.
Official website: maleconrum.com
Ron Malteco offers the best type of rum for everyone to experience, even beginners.
The rum is a result of distillation from fresh sugarcane juice and high-quality yeast. Distillation is done through the column still process, after which the rum ages along the Panamanian hillside in fine oak (sometimes referred to as Bourbon) barrels.
Ron Malteco's inspiration comes from the Quetzal bird (also called a 'Quizzy'). You'll have a glimpse of it on the brand's logo. Historically, the Quetzal bird was portrayed as a symbol of freedom and wealth because of the value attached to its feathers. The quizzy was seen as a noble creature because it would only die once in captivity. Marco Savio was impressed by the Quetzal bird's resilience that he decided to incorporate it into the brand's image. It happened when he traveled to Central America and interacted with all the legends associated with the bird. He viewed the bird as a 'lucky charm' for the rum produced that reflected Panama's heart's ancient culture and modernity.
The main concept behind the Ron Malteco brand is to produce rum for all occasions of modern consumption. It is a multitalented and easy-to-understand brand that is perfect for those who want to discover the world of rum by drinking it either neat or in cocktail drinks. The brand has won 27 international prizes and awards so far, hence ranked among the best rum brands in the world. The brand produces rum that is dry yet sweet. They have a nectarous flavor that soothes the taste glands.
The brand pays attention to four lines: the Selección, the Reserva, the High Proof rums (Vintage Reservas), and the Young rums. Some of these bottles age up to 31 years in ex-bourbon oak barrels.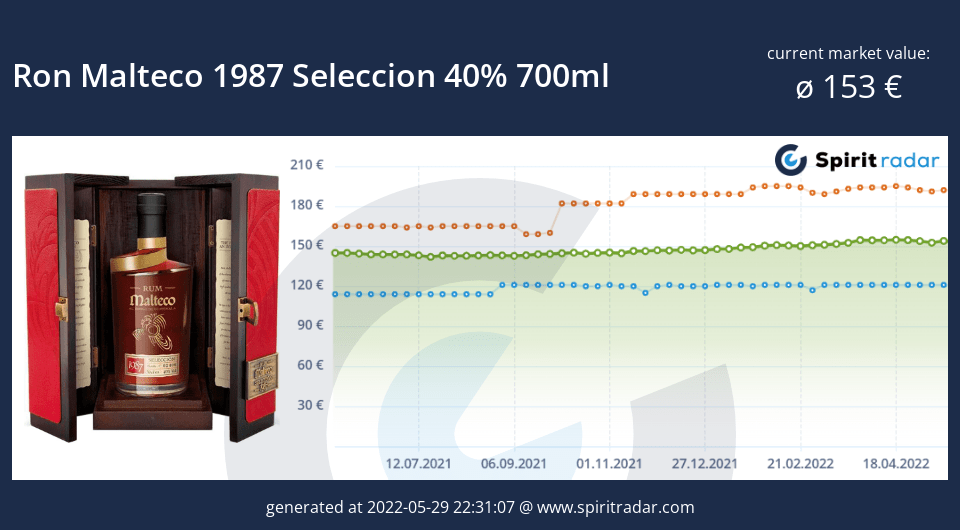 Let's have a look at the Ron Malteco 1987 Selección that is made with top-notch cane juice and yeast, distilled by column still, and left to age in the finest oak barrels. This rum is one of those awarded the best in the world. It is distinguishable by its sweetness and lightness.
It was distilled in 1987 and bottled in 2015. It has a deep amber color, which may sometimes appear golden. It offers a sense of freedom, elegance, balanced complexity, and adventure. It also carries a spicy aroma with notes of candied fruits, sandalwood and leather, and burnt caramel. It is silky as well, with vanilla and chocolaty taste, notes of toffee, wet tobacco, and red fruit jam.
You'll feel the rum on your palate very velvety, having a final fruity and citrus, spicy and dried fruit aftertaste. Its consistency is excellent, allowing you to keep on evaluating it while it's still in the mouth.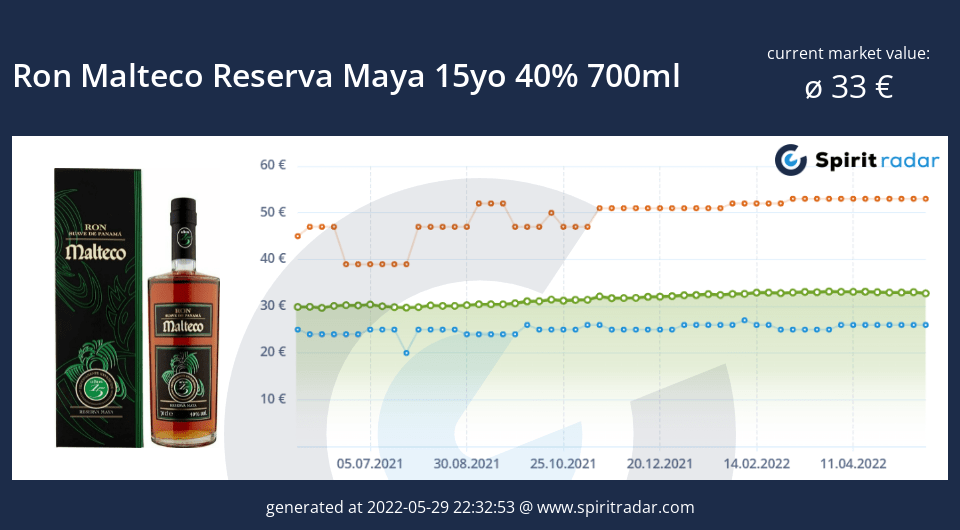 Another bottle is the Ron Malteco Reserva Maya, which has a dark amber color-or dark mahogany. It matures for 15 years in oak casks, obtaining its characteristic color. It portrays a lasting aroma of caramel, vanilla, chocolate, sugars, and cinnamon.
It has a smooth, sweet, and delicate taste, with hints of chocolate. Allow the drink to linger in your mouth so that you can notice and appreciate its whole aromatic range. This rum would be the ideal option for people who want to relax and have a quiet and special moment.
It expresses itself in a warm, smooth, and complex personality from which soft and sweet notes of caramel, chocolate, vanilla, and raisings emerge.
Rum bottles from Ron Malteco