Sailor Jerry Ltd. makes a 92-proof spiced Navy rum with a classic Sailor Jerry hula girl on the bottle. Further pin-up females by Sailor Jerry may be seen after you empty your bottle and turn it inside-out. The rum is made and distilled in the US Virgin Islands. Rum from the Caribbean was infused with sailors' spices from the East and Asia. There was an adjustment made in 2010 when the 40% ABV formula supplied in the United Kingdom was altered to add a more "vanilla and caramel tastes" flavoring. If you're looking for a boozy beverage that's both robust and smooth, Sailor Jerry Spiced Rum is for you.
Official website: sailorjerry.com
American tattoo artist Norman Keith Collins was well known as "Sailor Jerry" for his artwork on sailors. Collins was a member of the United States Navy. Two new artists, Ed Hardy (who is now perhaps more renowned than Collins) and Mike Malone, carried on Collins' artistic heritage. Collins' fondness for rum inspired the addition of the rum. They have a line of clothing and other product offerings that feature his unique tattooing style.
As part of 2010 revamp of the Sailor Jerry Rum, it was rebranded. On the front side of the label, Sailor Jerry currently features a ukulele-playing hula girl in a much more conspicuous position. In addition, there is a photo of Collins and some information about his achievements on the backside of the bottle.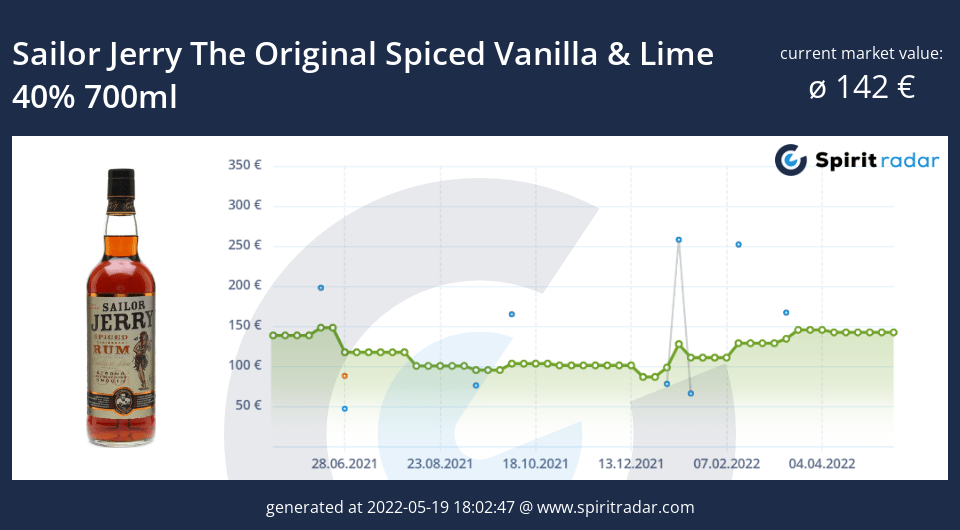 Vanilla, lime, and ingredients are blended with Caribbean rum to make this famous spiced rum. In honor of Norman "Sailor Jerry" Collins, the legendary American tattoo artist, this rum is potent yet easy to drink.
Sailor Jerry has had a new formula since its reintroduction in February 2010. The lime flavor has been lowered, and the additional sugar has been eliminated. Instead, all-natural Caribbean aromas and exotic spices are used to manufacture the Sailor Jerry The Original Spiced Vanilla and Lime Rum. When you put this black rum into a glass, vanilla, cinnamon, and other notes may be tasted. Sailor Jerry The Original Spiced Vanilla and Lime Rum is a liquor blended with spices, primarily cinnamon, vanilla, and nutmeg. This is the second version bottling of the brand, which is produced in the US Virgin Islands. It has a greater vanilla and spice flavor profile than the prior edition, which is a little reduction in sweetness.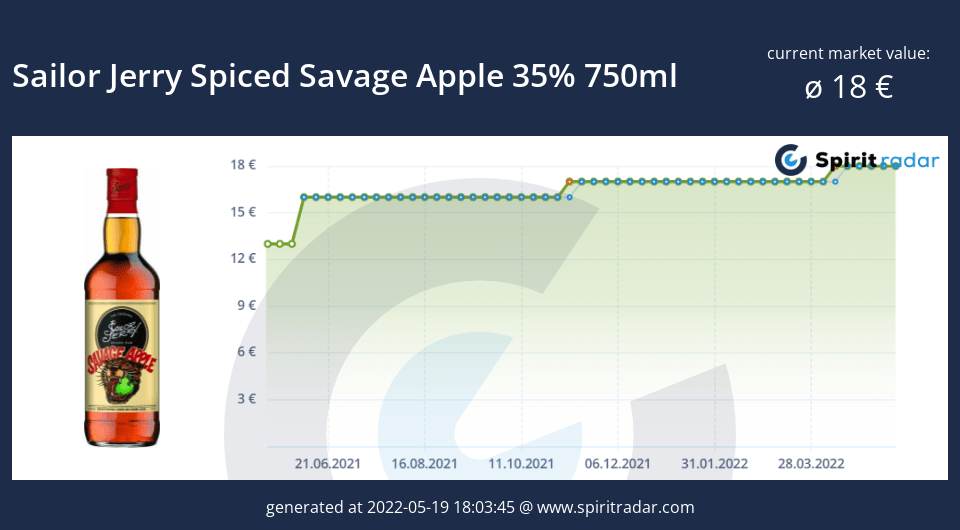 There's nothing that can stand in the way of pairing apples with Sailor Jerry.
Sailor Jerry Spiced Rum is blended with a genuine apple in Savage Apple. As a result, you get a flavor that tastes like an apple with vanilla and cinnamon notes.
If you're looking for a festive drink with a little additional "bite," try pairing Savage Apple with ginger ale, ginger beer, or a pure apple cider. Using only the finest Caribbean rums, Sailor Jerry Spiced Rum is crafted. Only the best ingredients are selected and combined to produce the unbeatable combination of natural spices.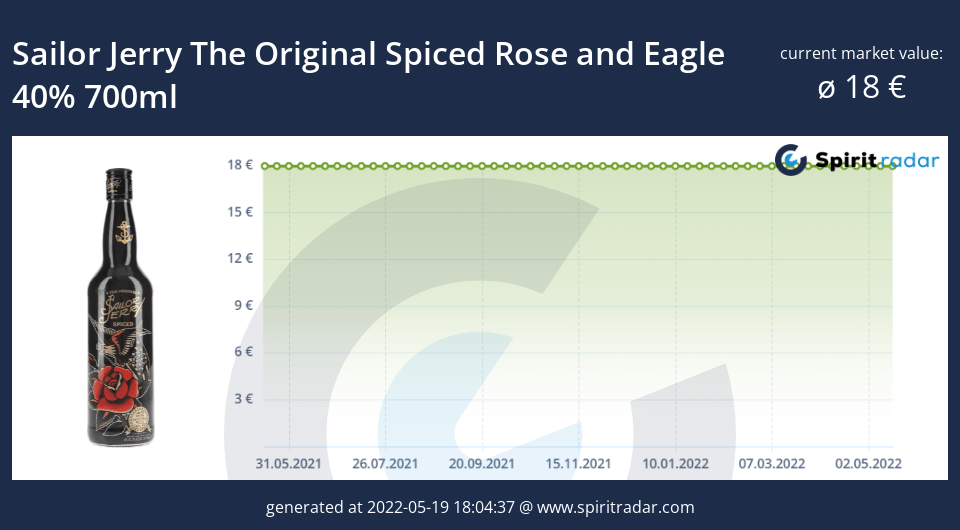 In 2017, Sailor Jerry released a special edition of the rose and eagle layout, which was draped in artwork by Norman 'Sailor Jerry' Collins. 'Popeye' may be made by mixing Red Bull with cola or ginger beer and squeezing fresh lime into it.
Most people know it as "Old Fashioned" rum. The formula for Sailor Jerry Spiced Rum is the result of years of study into the rums of the ocean. Authentic spices and herbs are added to a combination of Caribbean rums to create this flavorful rum. At the pinnacle of a creamy vanilla base, Sailor Jerry contains hints of candied fruit and spices such as cinnamon, nutmeg, and spices; it ends with a spicy white pepper tingle. It delivers excellent smoothness and adaptability to a spiced rum that well exceeds its price tag.
Rum bottles from Sailor Jerry