We provide robust filtration for you according to the most important parameters, so that you can find the bottles you are looking for.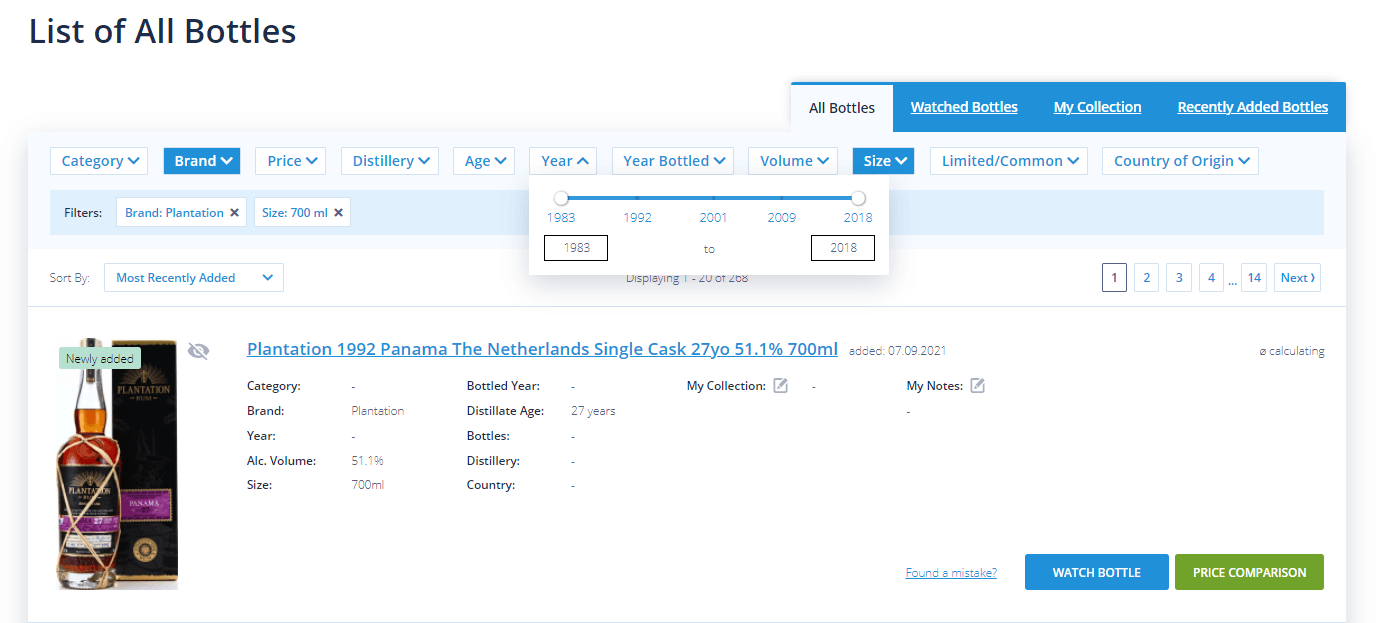 You can create a watchlist of bottles you are interested in. We will notify you of new auctions and e-shop offers from your list.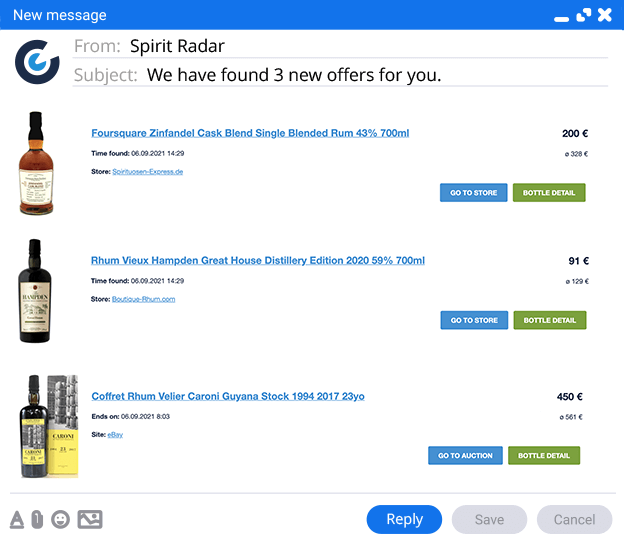 Take advantage of our shopping tips to find rare and hard-to-find bargain deals.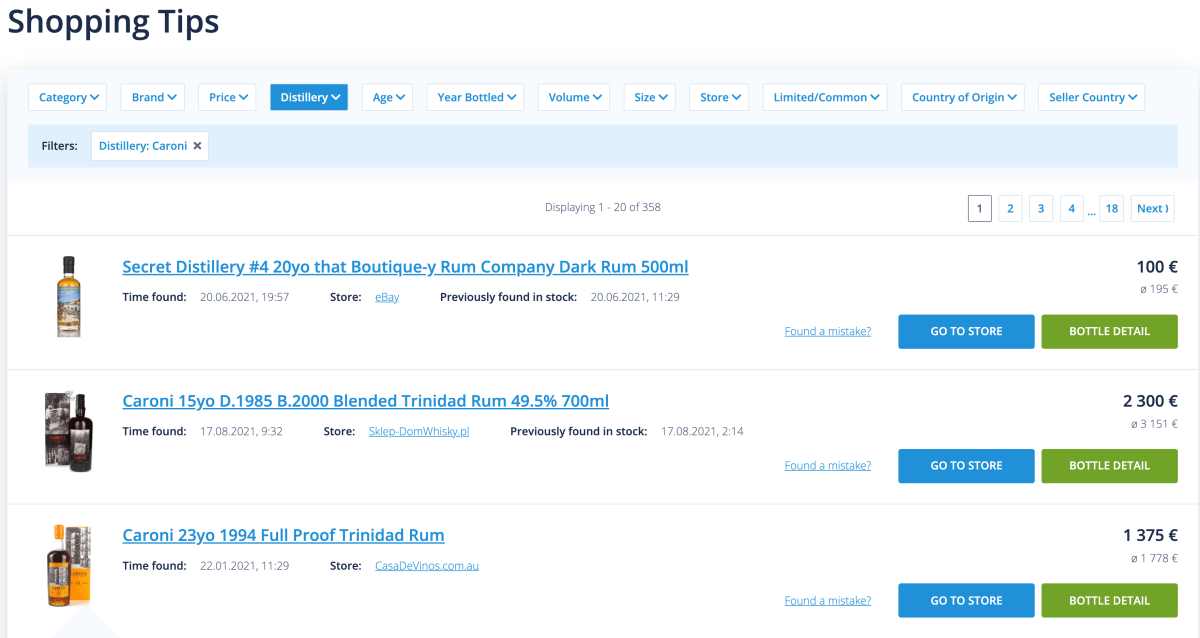 You no longer have to write everything down by hand, the platform will evaluate the status of your collection according to current data.