If you are a newcomer, we warm-heartedly welcome you to peruse and enjoy our application. With the end of a vibrant summer season, it is time you explore what is new and hot this month at SpiritRadar.com and the rum and whiskey market.
They wrote about us…
The awesome Rum Culture Magazine called Rumporter wrote an article about SpiritRadar.com. Thank you so much, Rumporter!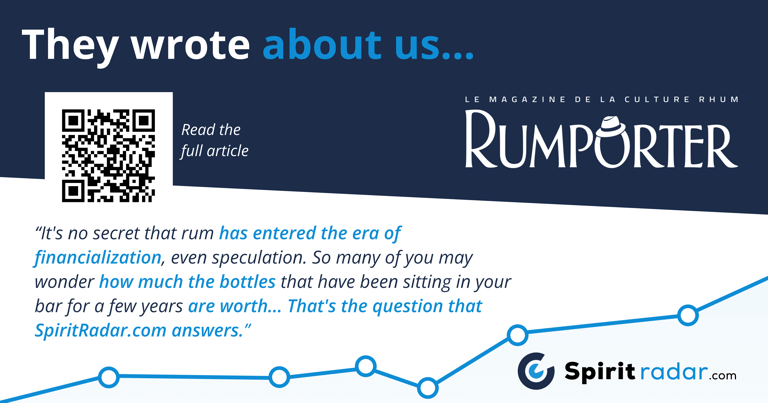 You can and should read the full article here! What will you find in the article? The background story about SpiritRadar, how it was developed and why, a few words about the founders, most interesting bottles and brands. Are you asking, "what makes them so interesting"? Their annual price growth and the fact they are all limited, so they are suitable for investing.
Most growing bottles at your fingertips
When deciding what bottles to invest in, it is essential to know which are performing well and which are in decline. With SpiritRadar.com, this decision is now easier. We have added year-over-year market value growth to the lists of bottles. You can even sort the list from the most growing bottles!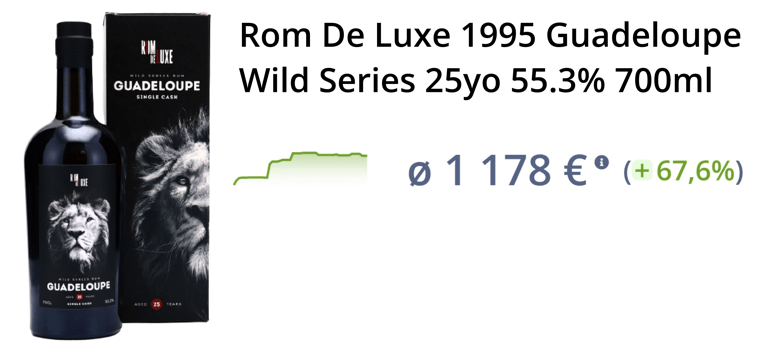 This feature is especially useful in combination with filters. Select your favourite distillery or region of origin and see the top performers with a few clicks.
And to give you an idea of how the market value of a bottle changed during the last year, SpiritRadar.com displays a small sparkline chart next to the market value.
The application will display the information in grey if we need more data to determine the current market value or year-over-year growth.
New bottles and e-commerce sites
We added 36 new rum and 1 635 new whisky bottles, 52 out of them were added at your request. This makes an incredible number of 11 430 rum bottles and 52 939 whisky bottles in total. Did not find the bottle you were looking for? Fill out the form at the bottom of this page.
We also added 39 e-commerce sites. Did not find your favorite e-store? Fill out the form at the bottom of this page.