As every month, we would like to introduce you to the latest news on the SpiritRadar.com app and the rum and whisky market.
Support for more currencies is live Starting today, you can select your currency, and the application will convert all prices, including charts and statistics of your collection. In addition, we use historical exchange rates to convert the prices of past auctions.
You can also select a currency for purchases in your collection. It allows you to enter the price shown at the store or the amount debited from your bank account in your currency. The price will also be converted using the historical rate.
In addition to EUR, SpiritRadar.com supports USD, GBP, CZK, PLN, DKK, CHF, and 25 more currencies. You can see the complete list in the application.
Visit the application and select your currency. You can also change it in the My Profile settings.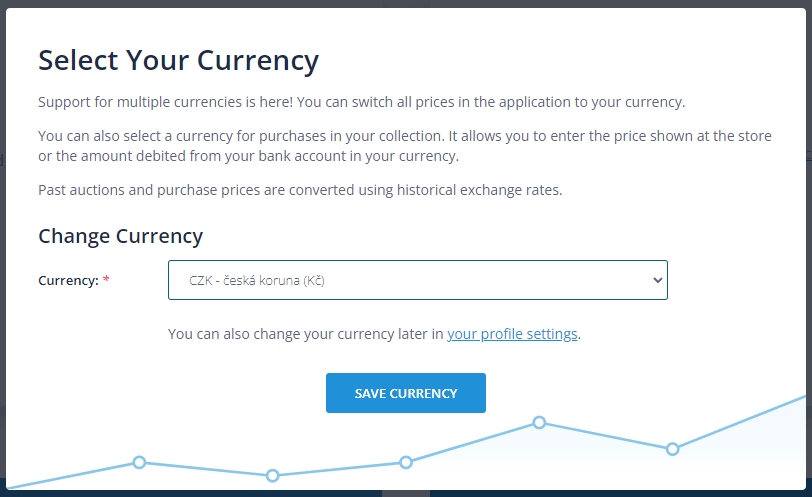 New bottles and e-commerce sites
We added 87 new rum and 1500 new whisky bottles, 40 out of them were added at your request. This makes an incredible number of 11390 rum bottles and 51203 whisky bottles in total. Did not find the bottle you were looking for? Fill out the form at the bottom of this page.
We also added 30 e-commerce sites. Did not find your favorite e-store? Fill out the form at the bottom of this page.
Fun Fact
Let's start with the fun fact! Of course, you do know Kentucky whisky, respectively Kentucky bourbon. But did you know that the name "bourbon" probably comes from the French Bourbon Dynasty? Some say it could be derived from Bourbon County in Kentucky, which is interesting as Kentucky is home to more barrels of maturing bourbon than people.