'Passion, Dedication & Hard Work'
Brugal, a brand of a variety of rums, was founded in 1888 by Don Andrés Brugal in Puerto Plata, Dominican Republic. Brugal together with other Dominican rums, Barceló and Bermúdez, are known as the three B's.
Official website: brugal-rum.com
Andrés Brugal intended to create the finest Caribbean rum, based on a secret recipe. And that's how the long family tradition began. Nearly 130 years later, Brugal rum is still crafted by the Brugal Family, now by the 5th generation. It's a tradition that only a family member can become a 'Maestro Ronero'. Current masters are Jassil and Gustavo.
Although the original recipe remains secret, it's a well-known fact that Brugal rums are made only from Dominican molasses and then matured in American oak barrels or sherry barrels. Brugal itself owns the largest collection of oak barrels in the Caribbean. Ron Brugal is a typical dry Caribbean rum and symbolizes the true taste of the Caribbean. That is why it is the most popular and best-selling rum in this area and the third best-selling rum brand in the world.
Brugal rums are perfect for every occasion, you can drink them neat, on rocks, or in cocktails.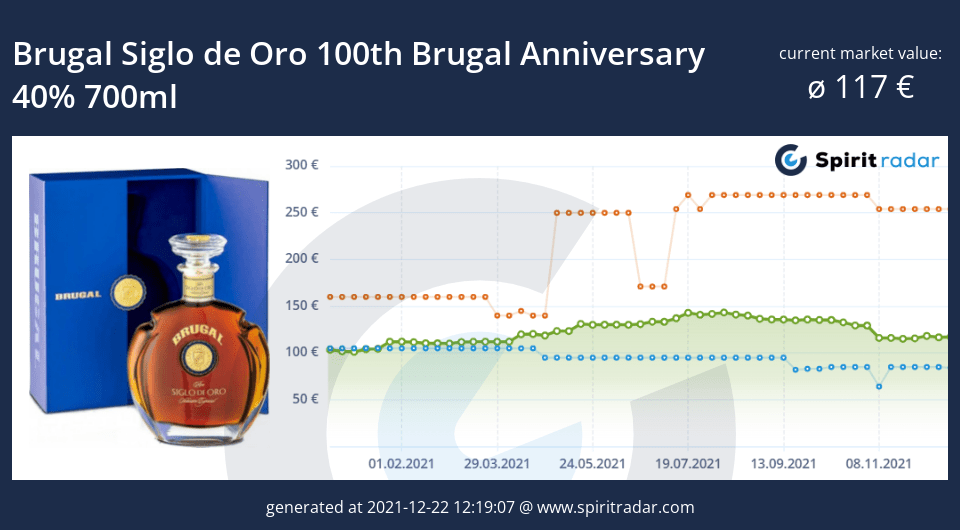 Brugal Siglo de Oro was created as a celebration of the 100th Brugal anniversary. It's also known as the "Gold of this Century" among rum lovers. It'd Matured for over 12 years and bottled in a beautiful decanter.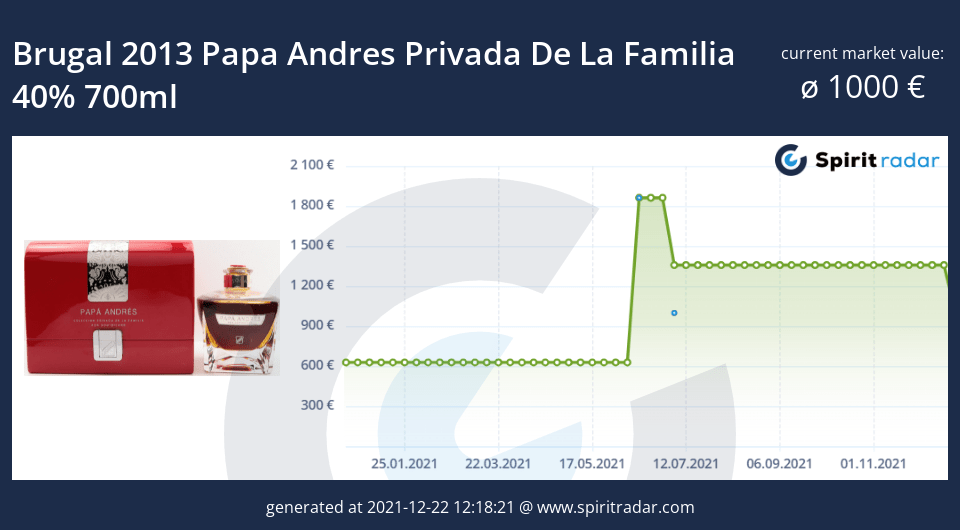 Brugal Papa Andres, launched in 2013, was the first super-premium rum presented in a crystal decanter in a treasure chest style box with an accompanying rum production book. It's a very limited 2013 release of just 500 bottles This rum is awarded the World's Best Super Premium Rum.
Rum bottles from Brugal