Chairman's Reserve is an iconic Saint Lucia's Rum. St Lucia Distillers was formed in 1972 by the merger of two distilleries (Dennery and Roseau distillery) on the island of St Lucia and is headquartered in the beautiful agricultural valley of Roseau on the Caribbean island of St Lucia.
Official website: chairmansreserverum.com
The distillery focuses on rums made from molasses and adds a small percentage of sugar cane juice to some of them. After fermentation for 36 hours and either pot stills or column still distillation, the rums are matured in ex-bourbon barrels. For this distillery, the main focus is on the blending process with the most notable blending chairman Laurie Bernard who was in charge till his death in 2012.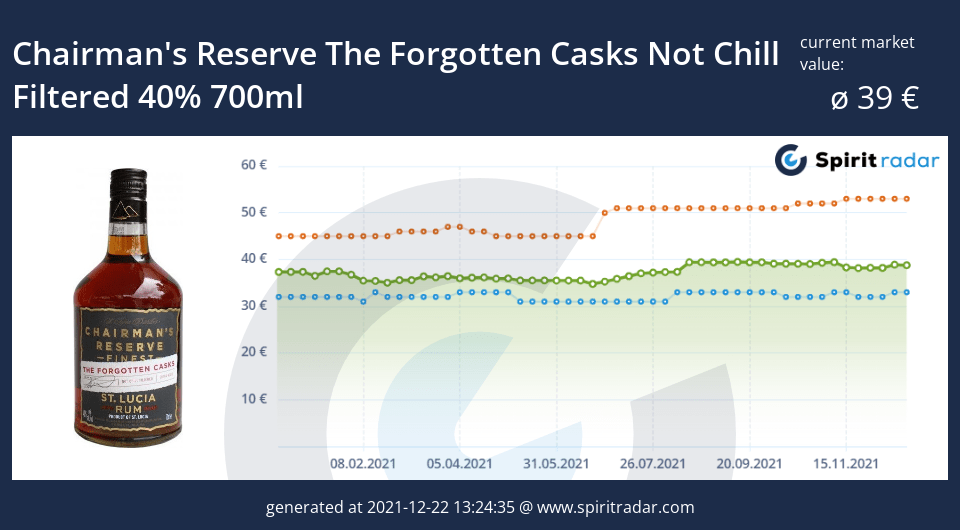 This extra-aged rum, made to the recipe of the original Chairman's Reserve casks, was saved during the great St. Lucia Distillers fire of 2007. The rum was eventually forgotten after the barrels were put in an alternate location. When the barrels were "rediscovered", the rum was too aged for blending and the company decided to market it as a distinct extra-aged piece. The rums were aged in bourbon barrels from 6 to 11 years and rested in oak tanks for another 6 months after blending. The result is a dark mahogany rum with aromas of sweet raisins, cigar tobacco, honey, and vanilla.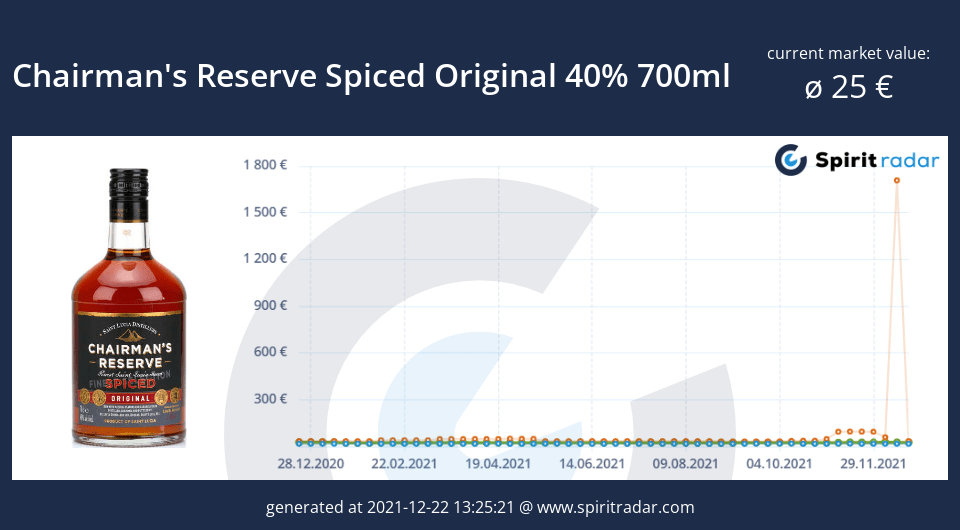 Chairman's Spiced Rum is a blend of Chairman's Reserve rum with "Bois Bandé" (local Caribbean bark which is known as a regional aphrodisiac) that has picked up numerous awards around the world, including a gold medal in the World Spirits Award (2011) and the International Spirits Challenge (2010). The palate features local spices and fruits such as cinnamon, cloves, nutmeg, allspice with hints of vanilla, lemon, and orange peel.
Rum bottles from Chairman's Reserve