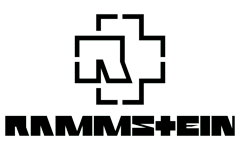 The Rammstein range of spirits, as the name suggests, is a collaboration between the German band of the same name and the company 1423 - World Class Spirits.
Official website: Rammstein
The company was founded in 2008, and although its founders, Glenn, Joshua, and Bintu, originally focused on drinking and tasting whisky at a trade fair in Denmark, a rum seller convinced them to try his rum. After this experience, they decided to buy their own cask from Trinidad and the company's first rum was born. In addition to its own range of spirits (whisky, rum, gin), 1423 also focuses on distributing quality rums from around the world. But it's not just rums that bear the Rammstein name in the world of alcohol – wines, vodkas, and tequilas have also been created in collaboration with the German band Rammstein. These rums are balanced blend of smoky, woody, and fruity notes from the tropical regions of Jamaica, Trinidad, and Guyana.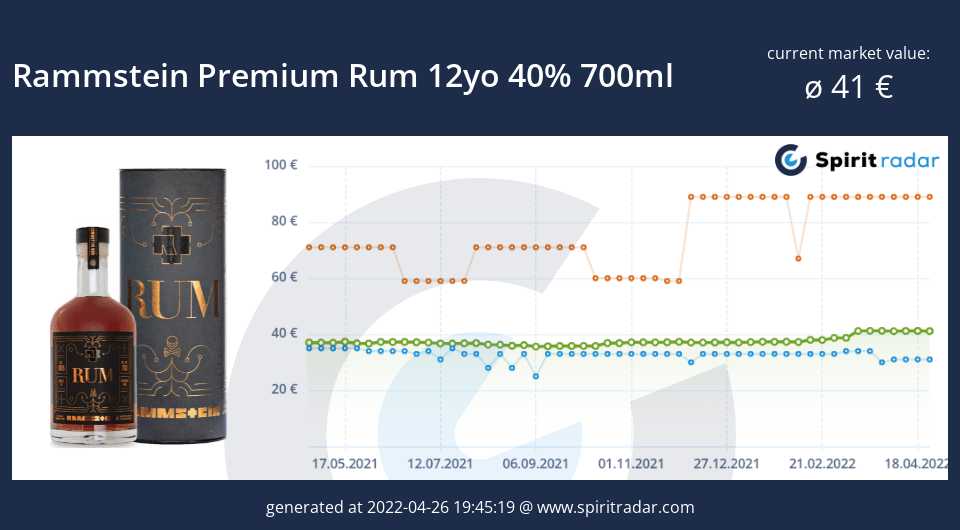 While it might seem that rum only gains fans from the name of the band on the label, the opposite appears to be true. Many rum lovers will be surprised by the crisp, spicy start to this amber spirit, which is then mellowed by the balanced, smoky flavours of fruit and wood; the bitter start slowly changes to a sweet, fruity finish on the palate. Aged for 12 years in the tropical climate of the Caribbean in ex-bourbon barrels, the blend of rums combines intensity, refinement and delicacy.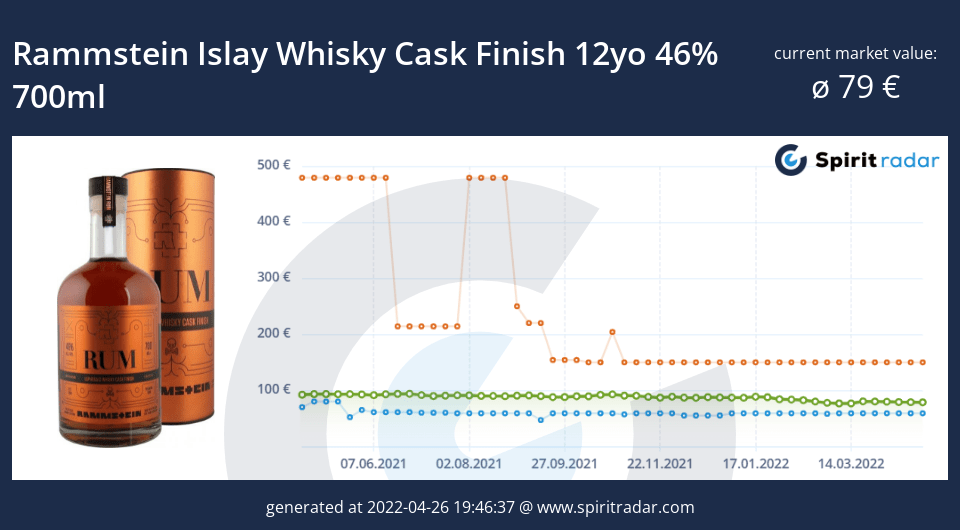 Only 3,989 bottles of this limited edition Rammstein rum were produced to represent Jamaica and Guyana's perfect fusion. It is produced by combining Column Still and Pot Still in ex-Cognac casks. Its taste is sweet and buttery with aromas of fresh vanilla and crisp yellow apples. Unlike Rammstein Premium Rum, this blend is playful and vibrant from the start, with notes of exotic fruits and a hint of almonds, with the delicious aroma of cognac gently mingling in. Papaya, banana, and pineapple transport you to the sandy beaches of the Caribbean with the first sips, mellowing the strong tropical rum to its finish.
Rum bottles from Rammstein