Wealth Solution - the independent Polish bottler - has just added 15 new bottles to The Colours of Rum collection. We asked Maciej Kossowski (CEO of Wealth Solutions SA) to give us a more detailed introduction to the new additions.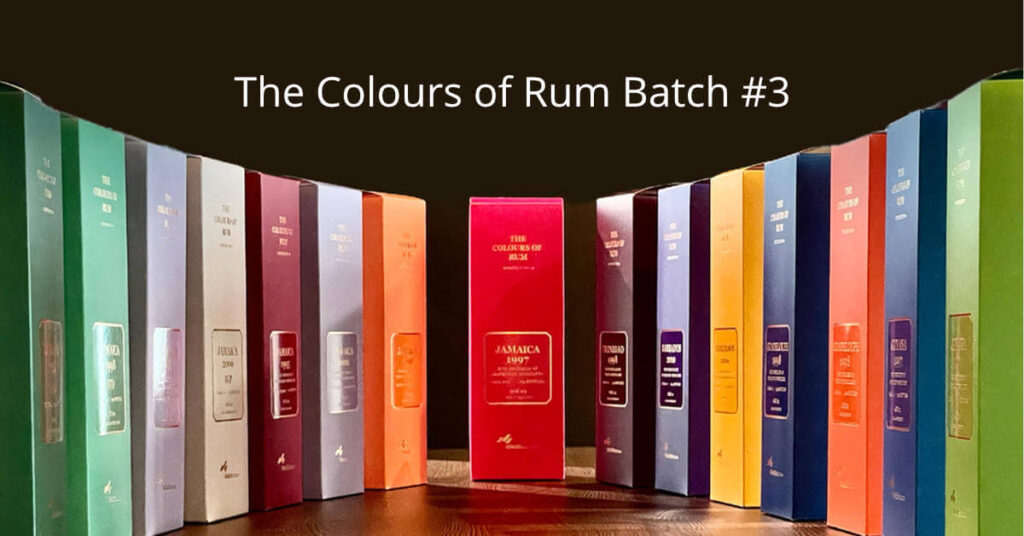 What rums can we look forward to?
This time we selected for you eight rums from Jamaica, two rums Barbados, Guadeloupe and Guyana and one from Trinidad – Caroni of course. 15 casks overall.
Why this selection?
We noticed very high interest in Jamaica rums. In our previous batch, there was Clarendon 1995 – many rum enthusiasts that tried it on rum fests were really amazed and pointed that as the top selection. It was aged 26 years, of which 23 years in the tropics. Serge Valentine rated it 91 points.
So this time, we also have Clarendon 1995 and Clarendon 1997 (24 years of continental ageing). It can be worth comparing two types of ageing in this example. Of course, in the case of Jamaica, we couldn't miss legendary Hampden. The last batch included HD 1992 – extremely well-received by critics and rum lovers. This time we have 1998 (23 YO). All these rums have a mark HLCF which means a healthy 500 to 700 mg of esters per hectolitre of pure alcohol. We want to see how 1992 will be compared to 1998.
Looking at our batch, it's worth mentioning rums from Guyana – Uitvlugt 1991 and 1997. Both are distilled on a famous double wooden pot still, one of three wooden pot stills that exist to this day, currently owned by Diamond Distillery. The double pot still was initially owned by Port Mourant, and it is known for delivering heavy-bodied and oily distillates.
Apart from that, we have another two rums from the French territory Guadeloupe – namely from Bellevue distillery located on the island Marie Galante. Both aged 23 years of which 6 years in the tropics. And finally, two relatively young spirits from Richard Seale's famous Foursquare distillery (Barbados) also aged in the mixed way – 11 year-old of which 5 in the tropics.
At the end, we have Caroni from 1998 aged 24 years (11 in the tropics). This silent distillery is, of course, a subject of special treatment by rum enthusiasts – very specific of its rum flavours can't be mistaken. On the other hand, people buy Caroni as collectible items that keep prices going up on the secondary market.
How do you select the bottles for the collection?
Talking about our method of building the batches: we have a team of friends and rum lovers who select spirits for the collection. They are all led by Magdalena Reszke, who is also the brand's ambassador.
Our first batch was very Barbados-heavy, the second was dominated by Guyana and Jamaica, and the third concentrated on Jamaica. In the long term, we will surely focus on these four main rum regions (Guyana, Barbados, Jamaica, Trinidad) but also diversify with other important rum producing countries (especially French territories). The Colours of Rum is and will be a good way to try rums from various regions and distilled and aged in different techniques.