Were you looking forward to reading our monthly newsletter full of exciting news from the rum and whisky market and the SpiritRadar app itself? Thank you for opening it, and enjoy reading.
Fun Fact
Do you consider yourself the biggest whisky lover, and do you wish to have a bottomless bottle you can sip forever? Unfortunately, bottomless bottles exist only in fairy tales. But the most giant whisky bottle in the world was produced by the Macallan brand and contains an incredible 311 liters (81 gallons) of this 'aqua vitae'. Aqua vitae is Latin for 'water of life', commonly used as one of the nicknames for whisky as it was mixed with herbs and used as a medicament in the past. The biggest bottle of whisky is the equivalent of 444 standard bottles and was sold in auction for 1,4 million $.
Fine-tune your watch list and notifications
Spirit Radar allows you to get notified when a bottle you are watching becomes available. Sometimes you could get overwhelmed by the notifications, so we have focused on improving this feature.
You can now define the maximum price for each bottle you watch. The limit can be set either relative to the current Market Value, or a fixed price. More expensive offers will be ignored. You can also set if you are interested in auctions, or only store offers.
These settings can be saved for all bottles you watch, so there is no need to do it one by one. Go to the Watched Bottles to set it up!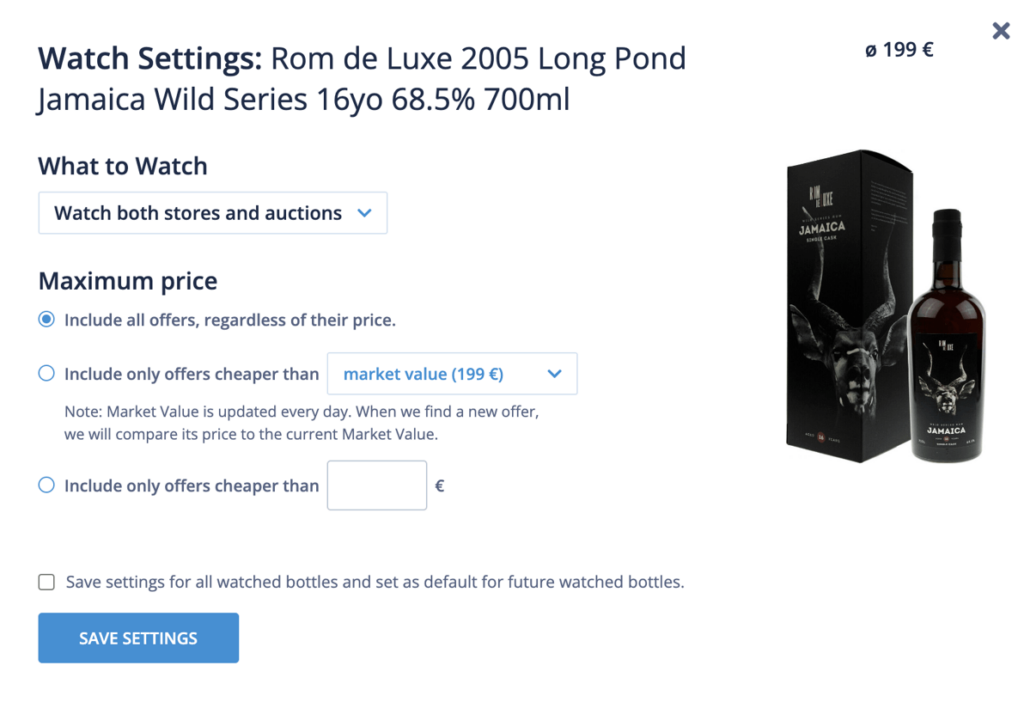 In addition to settings for individual bottles, you can select which e-mail notifications you are interested in. You might want to get notified right before the auction ends, or maybe disable all auction-related notifications altogether. You will find these options in the Application Settings.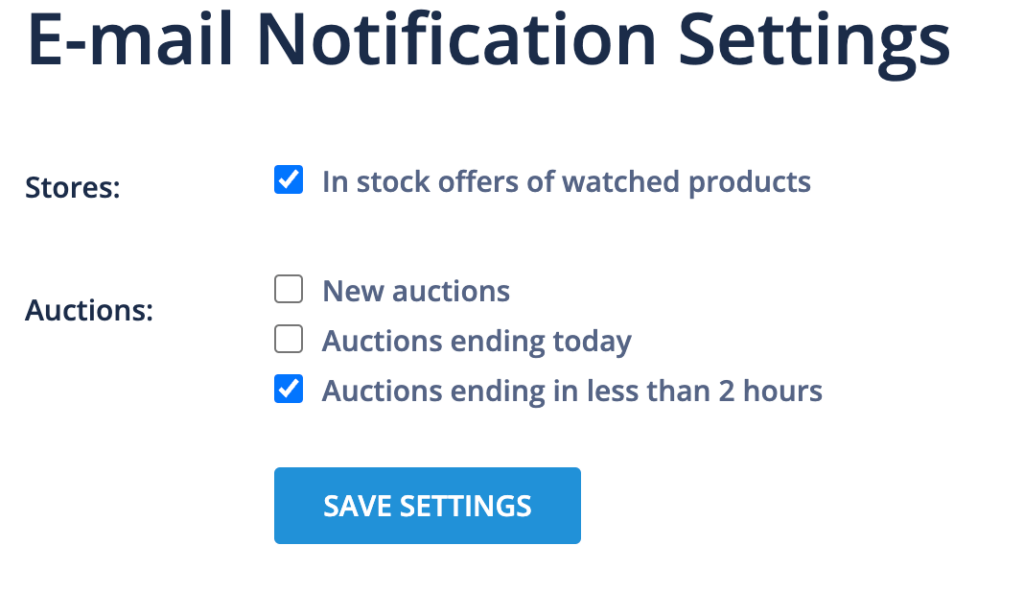 New bottles and e-commerce sites
We added 165 new whisky and 45 new rum bottles, 62 out of them were added at your request.
This makes an incredible number of 11 281 rum bottles and 45 351 whisky bottles, for which we have over 100 millions historical price records in our app. Did not find the bottle you were looking for? Fill out the form at the bottom of this page.
We also added 22 new e-commerce sites. We are currently tracking over 1390 sites in total. Did not find your favorite e-store or auction portal? Fill out the form at the bottom of this page.