Elixir Distillers is a bottler, creator, and blender of several fine spirits. This distiller is located in London, England, but they ship their spirits to over 20 markets worldwide. The goal of Elixir is to create brands that are both aesthetically beautiful and filled with delicious spirits. When we look at the bottles available, they are certainly beautiful.
Elixir Distillers provides several core brands out of the many that they offer. Some of these core brands from Elixir Distillers include Black Tot Rum, Highland Nectar, Elements of Islay, Port Askaig, and Single Malts of Scotland. Their expertise is usually focused on Scotch, though they also provide other whiskies, tequila, and rum.
Official website: elixirdistillers.com
Elixir Distillers ensures that each team member has a genuine passion for spirits and liquor, also ensuring that this passion will bleed over into their products. As a result, employees have a great depth of knowledge about each product and a yearning to create an excellent drink for the entire world to enjoy. Elixir Distillers is known as the place to work if you are passionate about whiskey.
In 1971, Sukhinder and Rajbir Singh's parents were the first Asians in the United Kingdom who were granted a liquor license. They then opened a liquor store in northwest London. Sukhinder began collecting bottles from his parents' store, and by 1990, he had one of the largest collections of whiskey in the world. This knowledge about whiskey would help him in his later ventures.
In 1999, Sukhinder and Rabjir created The Whiskey Exchange, one of the world's largest drink retailers. By 2002, Sukhinder had bottled his first cask of whiskey: The Single Malts of Scotland. By 2011, he had added three more brands: The Elements of Islay, Port Askaig, and Black Tot. Through the years, the two brothers grew their company, as well as their knowledge about their craft.
2017 brought a name change to the company created by the Singh brothers. Where it had been known as Specialty Drinks, it was now known as Elixir Distillers. Two years later, Elixir Distillers released their first original blended rum; in 2021, Elixir launched a fresh bottle of Highland Nectar.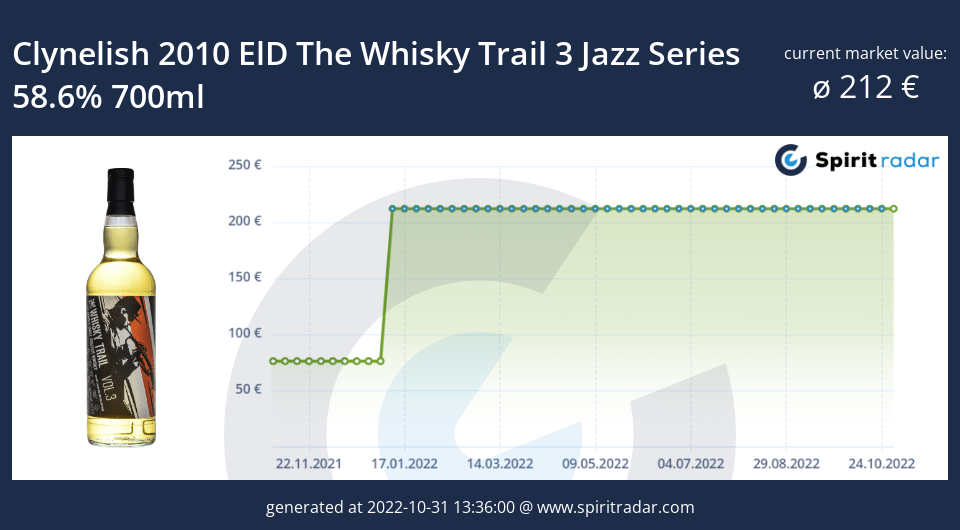 This single malt whiskey was aged in a bourbon barrel for nine years and has a beautiful light-honey color. Best of all is the fact that there were only 245 bottles distributed in the entire world! The sharp label gives an ode to Jazz players everywhere, showing a trumpet player blaring on his horn amidst the label's black, white, and red. Though not made by Elixir, it was bottled by this company, which is apparent in the label's beauty.
Your nose will love the floral scents that greet it. Combined with additional scents of caramel and grapes, spend all day simply smelling this whiskey. When you finally decide to take your first sip, you will be delighted with the sweetness that comes from the bourbon barrel it was aged in. You may also taste hints of oak and spices. The finish is short but peppery, with hints of oak and honey.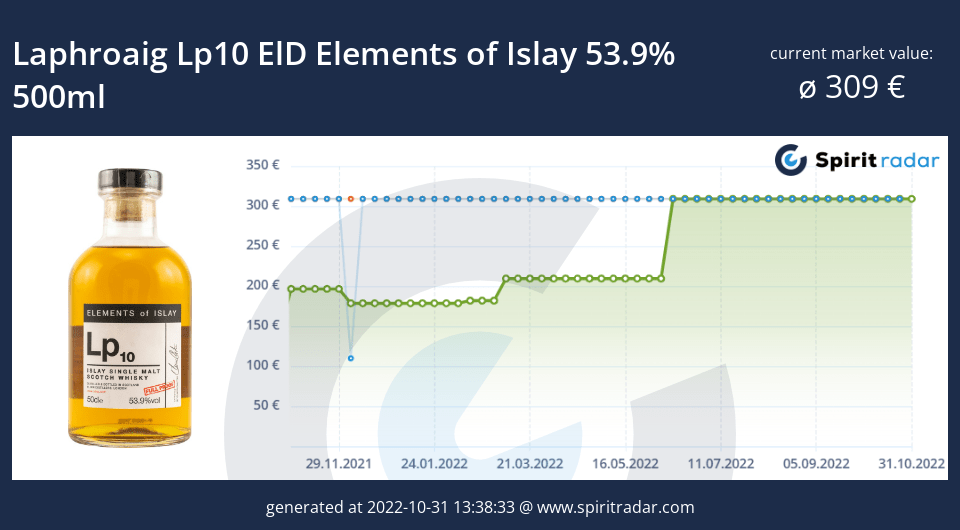 This beautiful bottle of whiskey was only bottled into 442 different bottles, making it a bottle you simply have to taste if you get the chance. It is a gorgeous color that is almost identical to the color of honey. Aged in ex-bourbon barrels, you can bet that you will taste some of the sweetness you can expect from any bourbon.
With a first sniff, you will be treated to subtle hints of pineapple, violets, and black pepper. Your tongue will tingle delightfully when this golden liquid washes over it. Your taste buds will experience the citrus taste of grapefruit, as well as some ginger and dark chocolate. The finish is full and exotic, with hints of coconut, banana, and bonfire.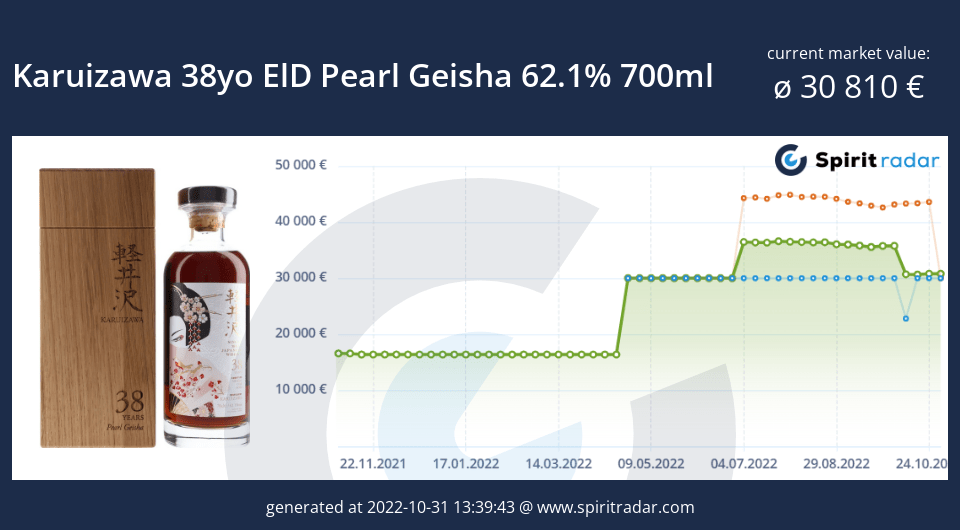 With only 172 bottles created, you will want to get your hands on this bottle if you are lucky enough to come across it. This spirit is darker than you might expect, almost the same color as dark soda. The label is gorgeous: depicting a geisha in all her glory, with her fan covering half of her face. Japanese cherry blossoms are adorning her hair; this bottle holds up to Elixir's goal of beautiful whiskey bottles.
Your olfactory senses will jump with delight at the subtle hints of pepper and cinnamon. Dark chocolate and oak will fill your mouth and wash over your taste buds with your first sample swallow of this exquisite whiskey. The finish is long, and you can expect hints of dried fruit, especially raisins.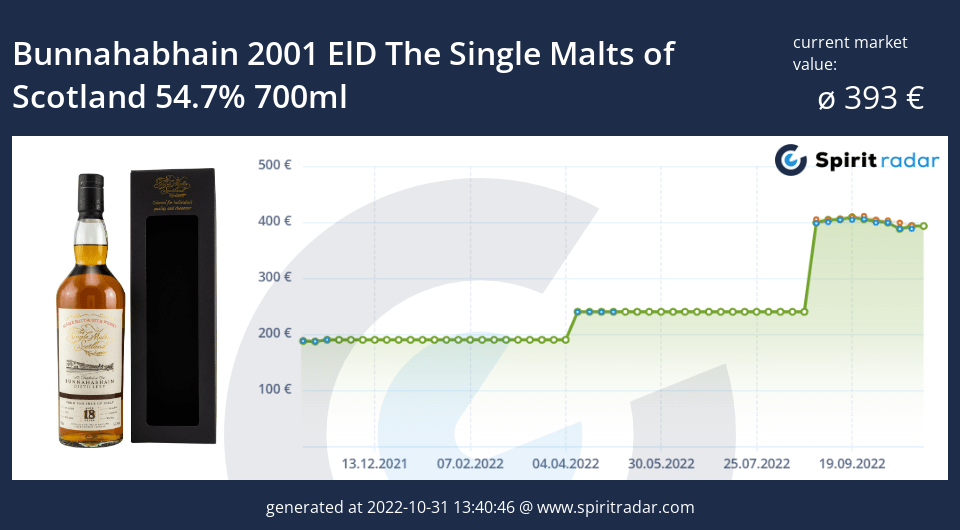 620 bottles. That is the total number of bottles produced of this one-of-a-kind liquor. Beautiful, dark amber color is wrapped in a simple and classic white label. The label portrays a simple drawing of the Bunnahabhain Distillery, as well as a gorgeous display of other valuable information about this whiskey. The effect of the simple label against the beautiful liquor is amazing.
The smell of this whiskey is best loved by those who have had the pleasure of enjoying it. You will smell the sweetness from the sherry casks in which the whiskey was aged. You will also smell hints of nuts and chocolate. Your mouth will delight in the tastes of cherry, tobacco, and fudge. The finish is very long, coating your tongue with hints of spices, coffee, and ginger.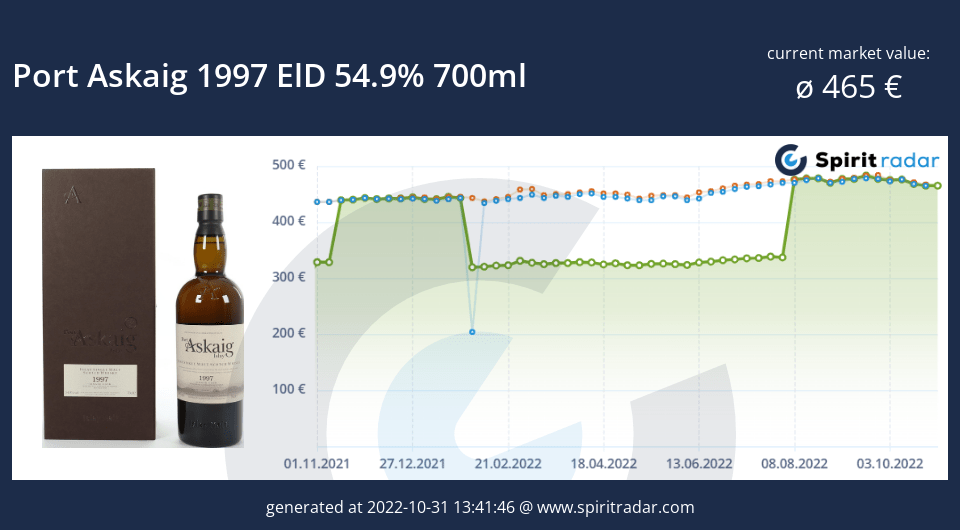 Port Askaig comes in a gorgeous dark bottle that is sure to remind you of the good old days. Even the label helps add to the aged look of the bottle: appearing yellow and somewhat faded. However, the antique look is tastefully done, and the end result is a gorgeous bottle of whiskey that you will enjoy if you ever get your hands on one that is a fortiori as there are only 250 bottles produced.
Upon your first gentle sniff of this whiskey, your nose will be met with the subtle smells of cereal, grass, and green apple, reminding you of a breezy spring day. Your tongue will thank you for your first sip as the tastes of salt, licorice, and black pepper spill over your taste buds. The finish is long and lingering, coating your mouth for a long time with the tastes of peat and salt.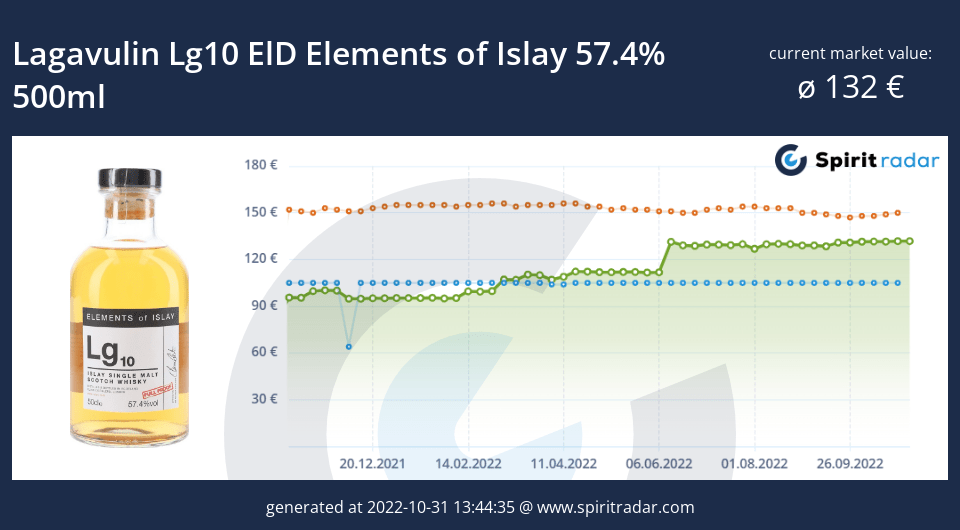 The first thing you are bound to notice about this bottle of whiskey is its beautiful color. It is so light that you can almost see through it, were it not for the simple yet effective white label. The shape of the bottle and the simple label give the picture of an old-fashioned medicine bottle rather than a whiskey bottle. Only 986 bottles were bottled.
Your nose will be met with the scents of lemon, chalk, and wildflowers, and your nose will be in no way disappointed. Your tongue will be coated with the rich notes of pepper, caramel, and smoked meats. The finish is light and refreshing; you will be content for a long while sitting with hints of oak, ginger, and lemon sitting on your tongue.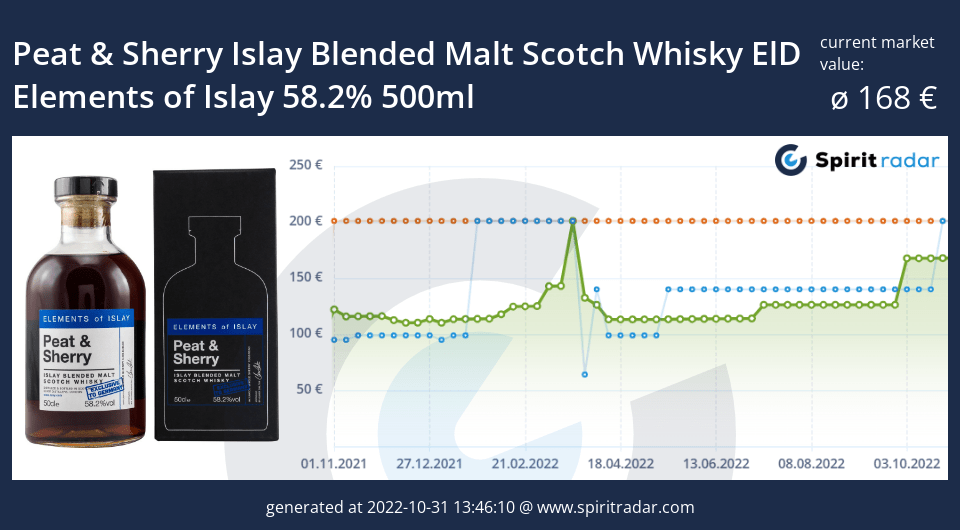 If we thought Pearl Geisha was a dark color, it has nothing on this blended malt Scotch whiskey. However, the bright blue and white of the label definitely stands out fantastically against this dark liquid. And with only 1 400 bottles distributed, this is one whiskey you simply have to try when it is placed in front of you. One thing is for sure: you will not regret tasting it.
The delightful scents of tobacco, chocolate, and espresso will greet your nose, reminding you of a peaceful Sunday morning as the sun is just beginning to rise. Your tongue will be thankful for the sweet tastes of coffee, cinnamon, and even more chocolate. The finish on this gorgeous bottle of whiskey is long-lasting, giving your mouth a coating of mint, cocoa powder, and charcoal.
Whisky bottles from Elixir Distillers