Glenlivet whiskey got its roots 200 years ago in Scotland. In 1822, George Smith began perfecting his whiskey in the Livet valley, far away from the prying eyes of customs officers and soldiers in the area. Being so well-hidden, Smith had plenty of time to perfect the slowly distilled whiskey that we know and love today.
Though whiskey was illegal at the time, that did not stop the king of the day, King George IV, from asking for a sample of this infamous whiskey as he passed through the Livet Valley on official business. Perhaps this taste stayed with the king because two years later, whiskey was legalized, and Smith could start selling and promoting his whiskey openly.
Official website: theglenlivet.com
After this change in legislation, Smith quickly obtained his distilling license and became the first legal whiskey distiller in his area. However, there were still plenty of illegal distillers around, and they were not happy with Smith's sudden switch to a law-abiding citizen. In order to protect himself from their wrath, Smith began carrying two pistols with him wherever he went.
The Glenlivet Distillery quickly surpassed producing more than 200 gallons of whiskey per week. The fame of the whiskey spread quickly, even being tried by the one and only Charles Dickens. Unfortunately, Smith passed away in 1871, and the business was taken over by his oldest son, John. Though John had been studying for a career in law, he felt it was his responsibility to take over the business that his father had worked so hard at.
John was able to secure the name "The Glenlivet" in 1884 and ran the business until his great-nephew Bill took over in 1921. Unfortunately, there were issues during both the Great Depression and Prohibition in the United States. However, Bill was able to keep the distillery afloat through these challenges and set up The Glenlivet in a great position by the time Prohibition ended.
The distillery continued to thrive, and by 1950, The Glenlivet accounted for half of the Scottish whiskey sold in the United States. The Glenlivet Distillery went through a vast expansion in 2010, and today, the distillery is the world's second-best-selling whiskey, selling more than six million bottles every year! The whiskey continues to be a best-seller and has won several awards to prove its worth.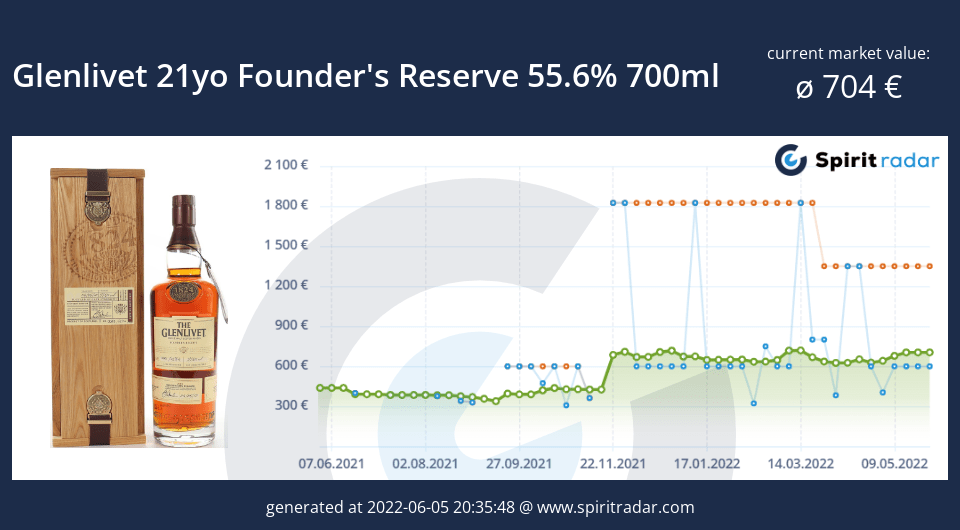 The Glenlivet Founder's Reserve was made in an effort to hold on to the original ways that George Smith used. This whiskey is made using the same cool water from the mountain streams, and it is distilled in the same cold, pure air that it was 200 years ago. The Founder's Reserve is a whiskey that has a beautiful pale gold color and gives you tastes of orange, apples, and pears.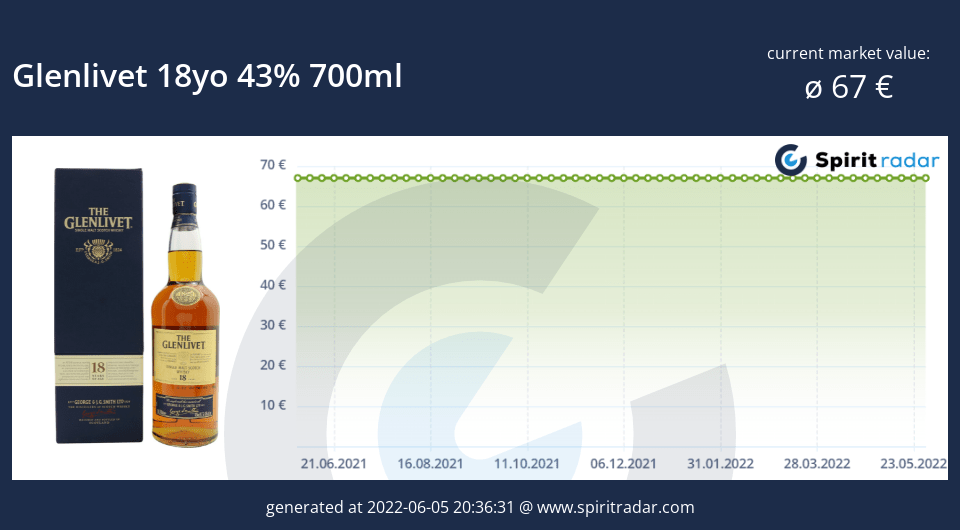 The Glenlivet's 18-Year-Old whiskey is perfect for a special occasion. A combination of cask types is used during distillation, which results in a single malt whiskey that is both balanced and elegant. Your nose will take in subtle scents of fruit and toffee while tastes of citrus and winter spices dance on your tongue. The 18-Year-Old has won more awards than any other Glenlivet whiskey; have a taste and see what the fuss is about!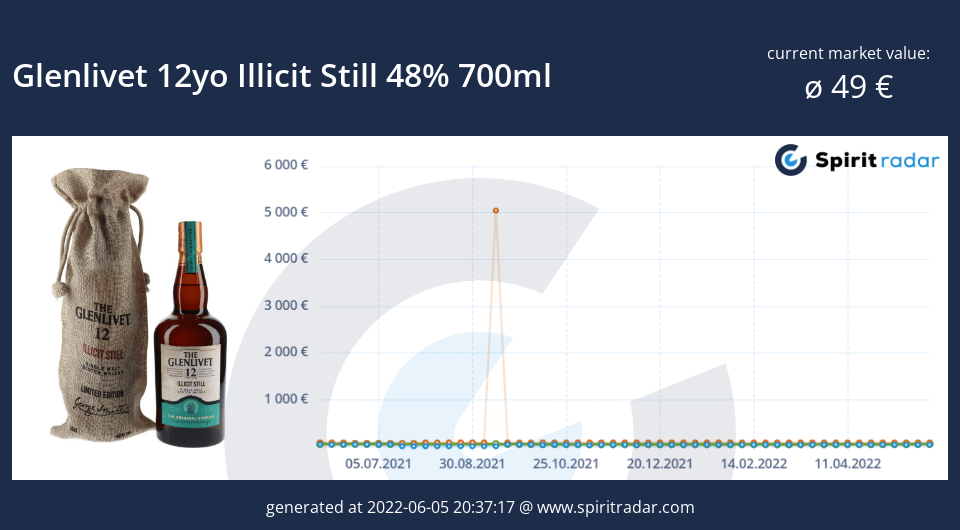 Glenlivet's Illicit Still harkens back to the time when George Smith was forced to produce his whiskey under the long arm of the law. Distilled in small copper stills and bothies that could be easily hidden in case of a surprise visit from authorities, this is the way that Smith learned his craft. Today, the Illicit Still whiskey offers tastes of peaches and pears, with a subtle scent of pineapple, vanilla fudge, and coconut.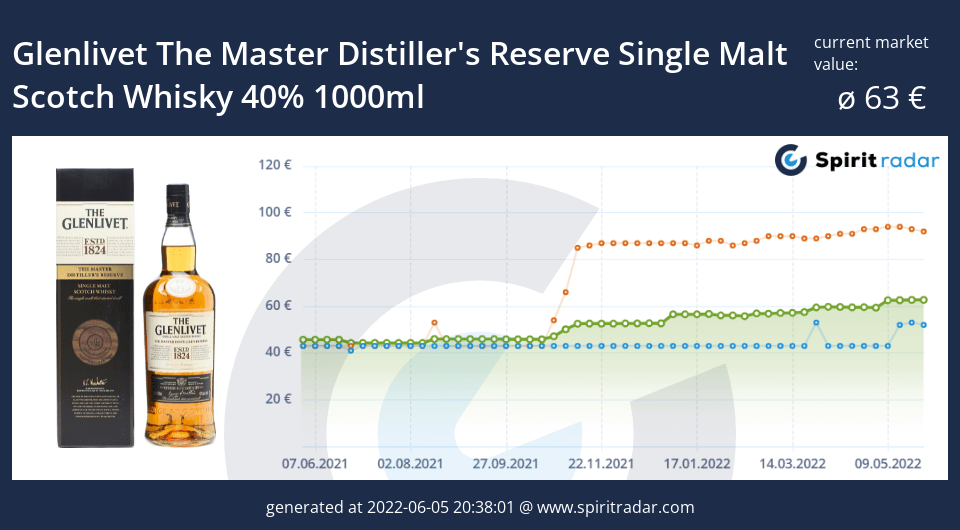 The Master Distiller's Reserve is the perfect mixture of Glenlivet's signature style with American barrels. This delicious bottle is matured in three different types of oak barrels to give it even more flavor and character. You will smell and taste hints of pear and spices. Pair this delicious whiskey with a meal of crawfish, crab, or prawns, and you will never want another drink with these meals.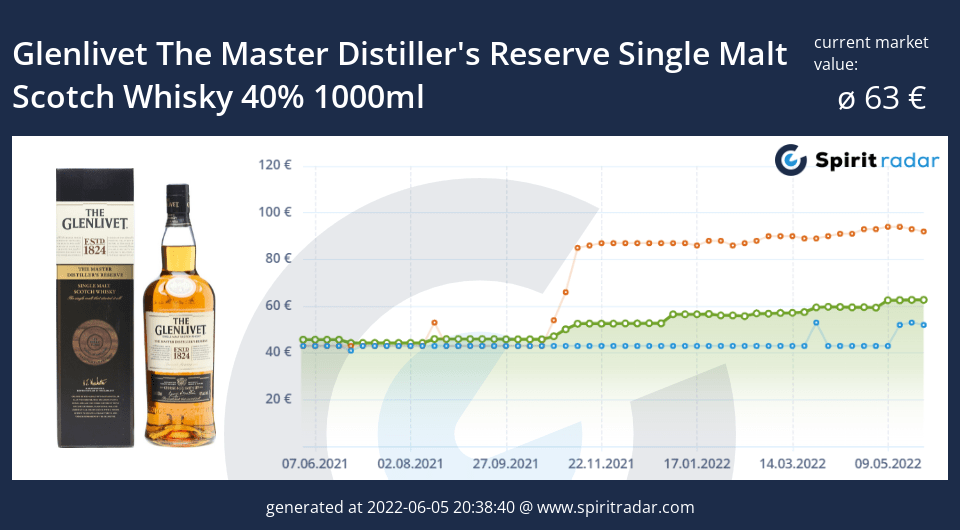 The Glenlivet's Nadurra Oloroso is one of the distillery's most unique take on whiskey. It is produced using traditional methods, but it is matured using sherry oak casks that are found in the Jerez region in Spain. It comes in a beautiful golden color, with tastes of orange and chocolate. It will delight your nose with hints of cinnamon, fruit, and raisins.
Whisky bottles from Glenlivet