Hanyu is a premium Japanese whisky brand with roots stretching back to the 1600s. From humble beginnings, Hanyu has brought the best of Japan to the rest of the world. This family business was started by the Akuto family when they started making sake in the town of Chichibu. Centuries later, in 1941, the company built the Hanyu distillery, and under the watchful eye of Isouji Akuto, the company started producing alcohol in 1946. In the 1980s and 1990s, they started producing single-malt whisky, but this ended abruptly. Production stopped in the 2000s, and the distillery closed in 2004.
Fortunately, the impressive journey of Hanyu did not stop there. Even though much of the distillery was dismantled, the grandson of Isouji Akuto, Ichiro, bought the remaining stocks and continues to sell Hanyu whisky through his own brand, Ichiro. The remaining stock of the Hanyu distillery is a rare commodity, and many of these whiskies are reserved only for whisky connoisseurs.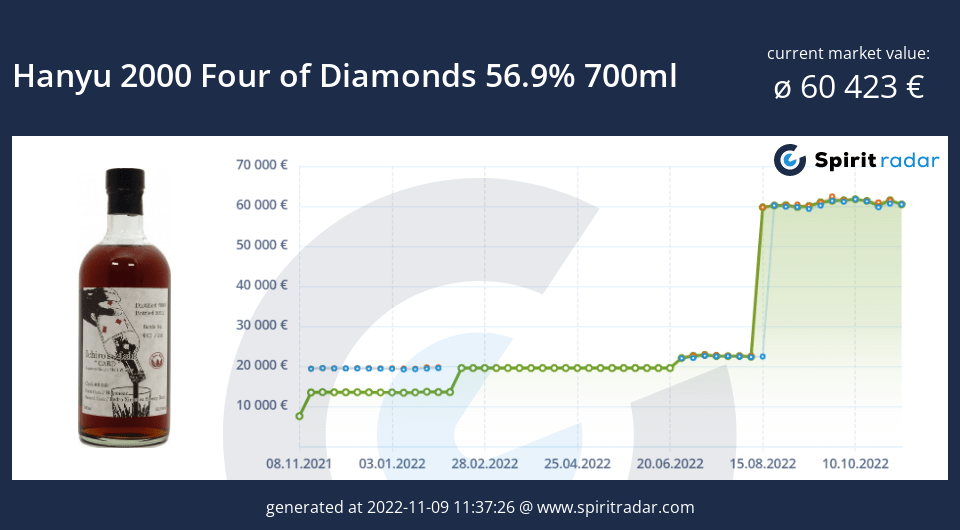 This whisky can be classified as the rarest whisky to be produced at Hanyu distilleries. With only 546 bottles produced at the time of distillation. The entire set of whisky was auctioned off in Hong Kong and bought for a cool half a million US dollars. The whisky was bottled in 2000 and was released in 2011 as a limited edition. It is labeled as a vintage whisky and a must-have for any whisky collection.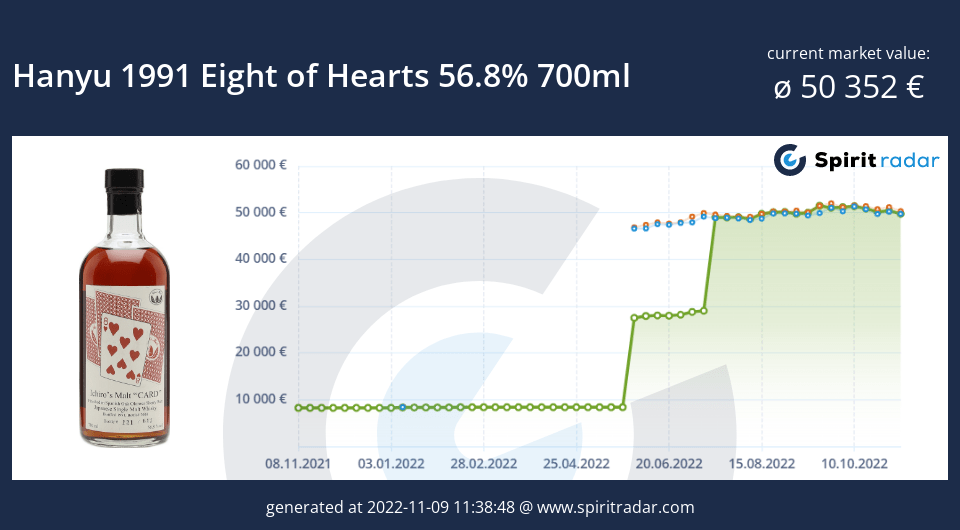 This single malt was distilled in 1991 and aged in hogshead and Spanish oak casks. It was bottled in 2008 as a limited edition, with only 617 bottles available worldwide. It is leathery on the nose with undertones of nuts and wood. The taste is punchy and sweet, leaving a warm finish on the palate.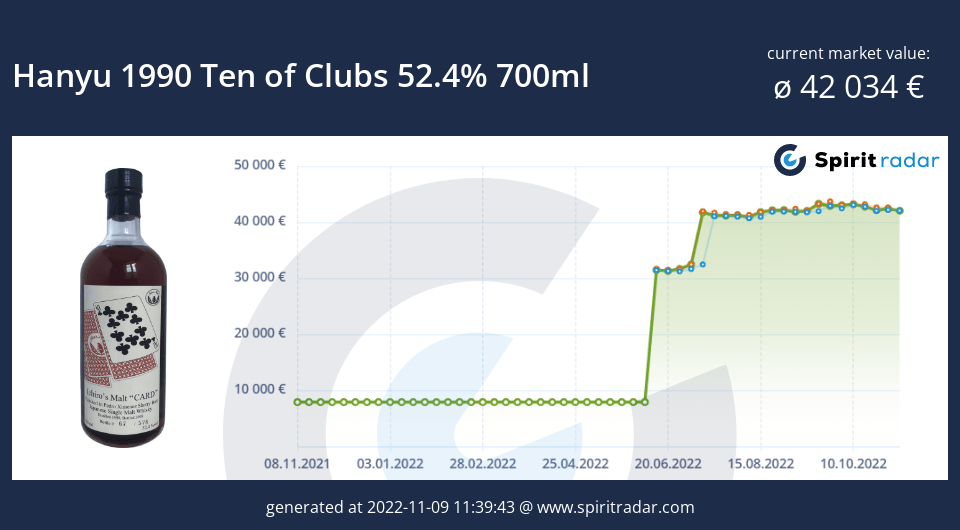 The 1990 Ten of Clubs whisky was bottled in 2008 after an 18-year ageing process. It is a prime example of Japanese innovation and creativity. There are only 576 bottles available, making it a sought-after whisky. It has a dark nose with scents of nuts, wood, and dried fruits. Undertones of raisins and spices also shine through. The taste is sweeter, with hints of fruit, milk chocolate, and toffee. It reverts back to a strong finish with notes of leather and spice.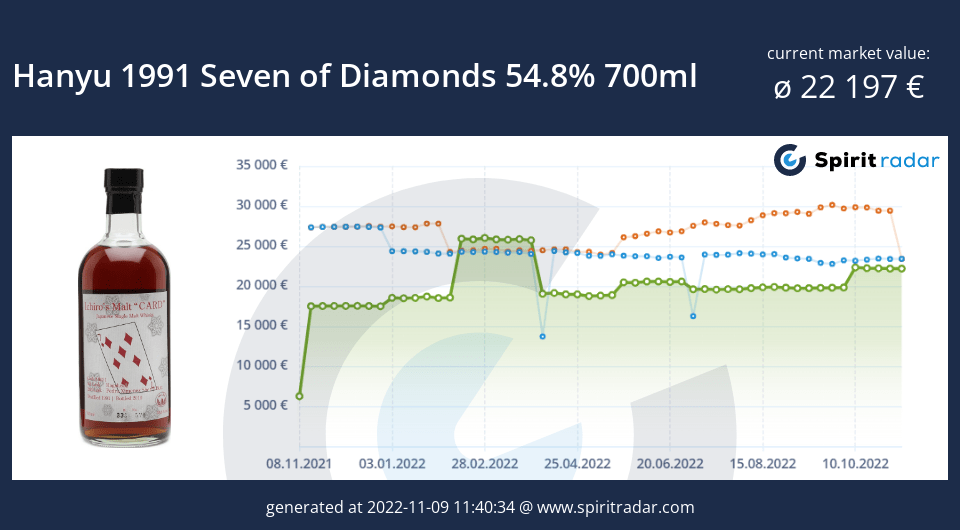 This whisky has been described as legendary by most and, thus, an excellent addition to any whisky collection. Distilled in 1991, this single malt was aged to perfection in Pedro Ximenez sherry casks until it was bottled in 2010. It is a rare whisky, with only 570 bottles that were produced. On the nose, expect to find notes of sherry, chocolate, raisins, and prunes. Woody undertones complement its robust taste. A very long and sweet finish makes it the perfect drink for a sherry lover.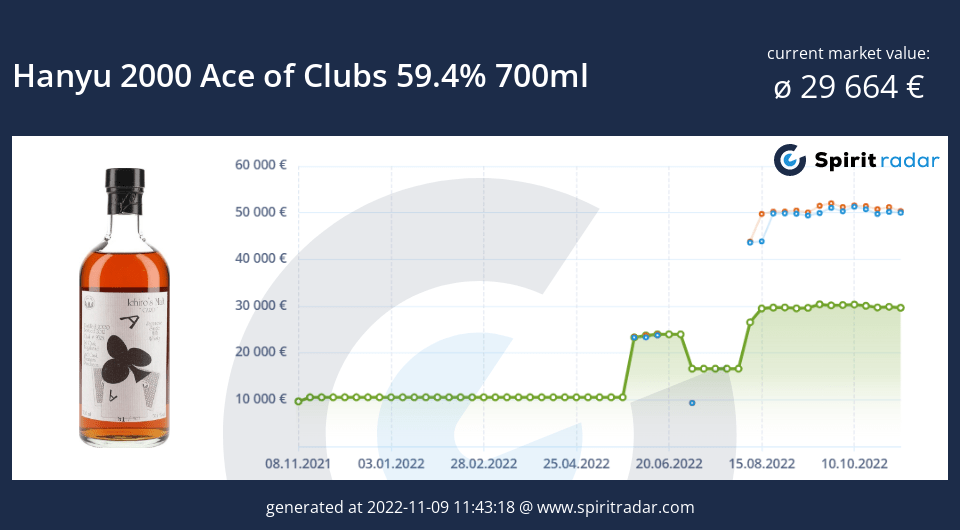 Distilled in Mizunara Puncheon casks in 2000, this whisky is the perfect choice for those who enjoy a slightly oaky taste. This whisky was bottled in 2012 with only 503 bottles available. The nose is very intense with oaky and red fruit undertones. It moves on to a similar taste experience and has a medium-dry finish.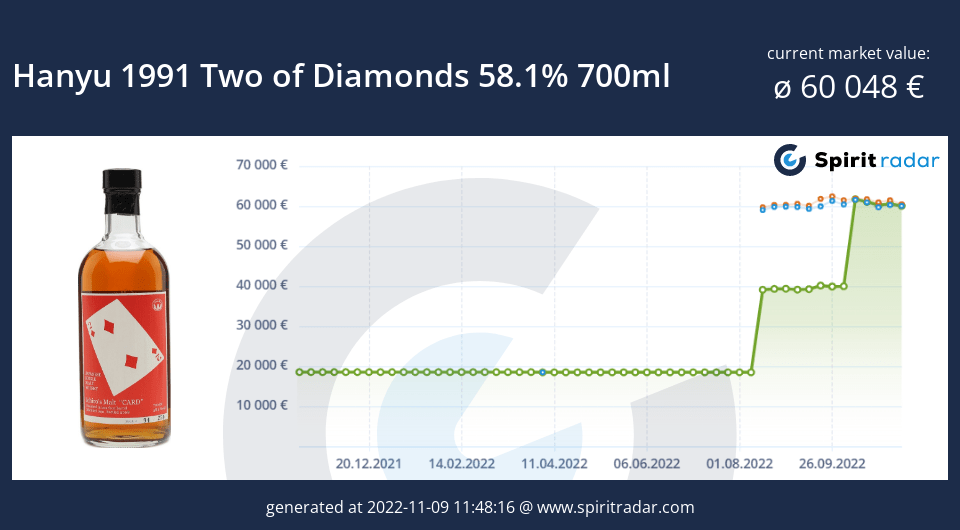 This whisky is an excellent drink for bourbon lovers due to the bourbon cask that was used during its distillation. It was distilled in 1991 and left to mature until bottling in 2008. It is a rare whisky with only 259 bottles available. It presents sweet fruit and vanilla on the nose with hints of bourbon. It moves over to an oaky taste with hardly any fruit present and a dry finish with notes of lime.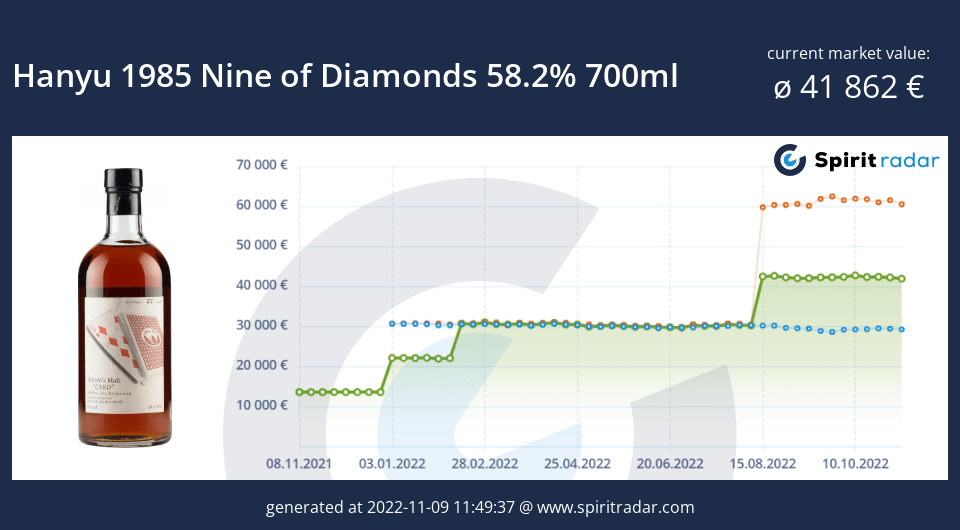 This limited edition single malt is only available in 248 bottles, making it one of Hanyu's rarest bottles of whisky. It was distilled in 1985 and left to age in bourbon barrels. After letting it mature into a premium quality blend, it was bottled in 2009. There are many sherry notes on the nose, as well as dried fruits. Other undertones include honey, spices, raisins, leather, and toffee. Expect a sweet and punchy taste with hints of oak and dark chocolate. The finish is comforting, warm, and spicy.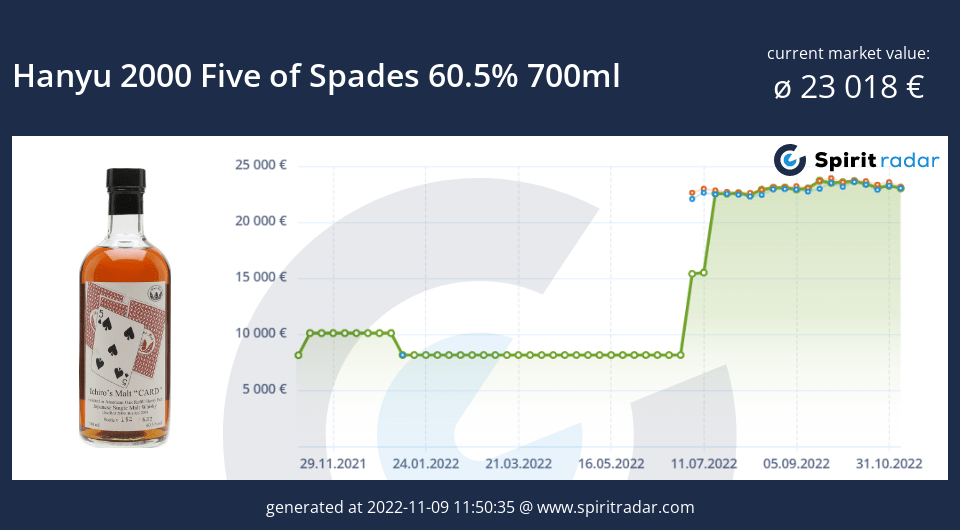 This single malt whisky was distilled in 2000 and aged in American oak sherry casks before being bottled in 2008. There are only 632 bottles available word wide, contributing to the rarity of Hanyu whisky. Even though it is a young whisky, it has been said to be one of the best whiskies of the brand. The nose delivers a sweetness with undertones of sandalwood and almonds. It has a pleasant taste, with spices and ginger coming through, leaving the palate with an oaky and dry finish.
Whisky bottles from Hanyu