David Perkins and his wife, Jane, launched High West Distillery in 2006. During a visit to a whiskey production in Kentucky, David, a professional biochemist, was motivated to build his distillery after recognizing similarities between the fermenting and distilling processes and his expertise in biochemistry. David and his family moved to Park City, Utah, in 2004 to start their new business, and they started distilling in 2007. David's passion for the Old West and Utah's trifle whiskey heritage led them to Park City.
Official website: highwest.com
High West started modestly, with a 250-gallon distillery and Saloon in an antique livery stable and workshop. What began as a tiny enterprise in downtown Park City became a globally renowned, prize-winning brand.
High West was crowned to be the distiller of the year by Whisky Advocate in 2016.
Rendezvous is High West Distillery's signature whiskey, now offered as a seasonal and exclusive release with more of their renowned High West pot still rye!
High West Rendezvous pays homage to the traditional method of making rye whiskey, with an intense rye concentration and rich, undiluted taste. In addition, rendezvous provides a flavor of genuine rye whiskey.
A mix of straight rye is used to create High West Rendezvous Rye Whiskey, which is then matured for four to seven years in burned American white oak casks. This method gives the infused whiskey a strong taste and a high rye percentage.
This alcohol is ideal for creating whiskey cocktails since it has a balanced body and a taste profile that is highly peppery with caramelized fruit, sugar, vanilla, molasses, and cinnamon flavors. A long finish flavored with aromatic spices and vanilla is delivered with each glass. High West Rendezvous whiskey should be consumed neat. This cinnamon whiskey is an essential component of a traditional Manhattan cocktail because of the high rye content in the mash bill. Try High West to savor delectable artisan whiskey crafted in the West's revolutionary tradition.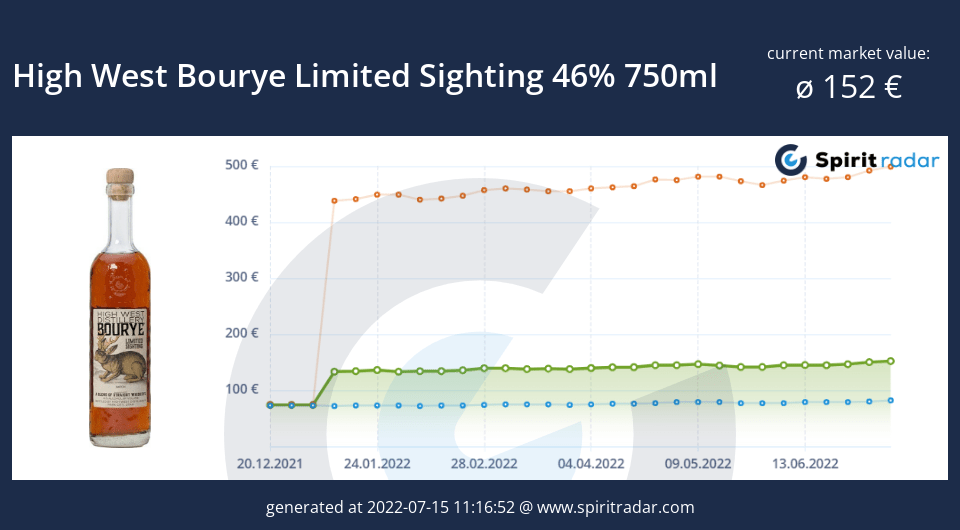 One of High West's all-time classics, this distinctive and expensive combination of premium bourbon and rye whiskey makes for a superior sipping whiskey.
The ideal setting for Bourye is a bonfire and a Milky Way view. Drink without mixing or with just a little water. Not suggested if you want to sip with ice.
Brown butter caramel, vanilla cola, toasted pineapple, boysenberry jam, minty, sage, and violets in rainy weather may all be detected on the nose.
Masala chai, cinnamon candies, butterscotch, orange chocolate, gingerbread, and walnuts drenched in deep dark caramel are all detectable flavors.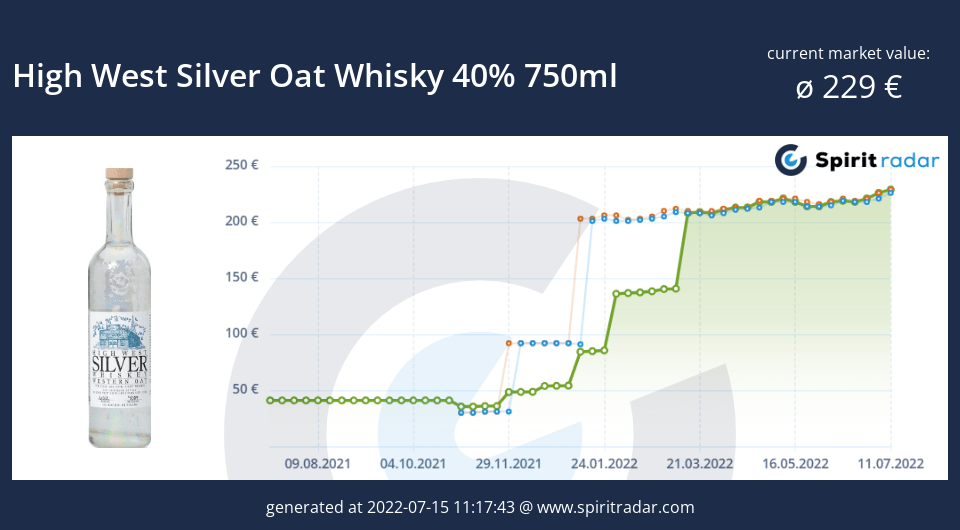 Unaged High West Silver Oat Whiskey is made with a mash bill that contains 85% oats and 15% malted barley. It is similar to blanco tequila. However, this 80-proof oat-based whiskey has a refined, smooth taste and has been exposed to a barrel.
The taste is delicate and sweet, with hints of chocolate and coconut and a subtle vanilla finish. High West Silver Whiskey is amazingly adaptable and ideal for any situation where another pure spirit would be appropriate.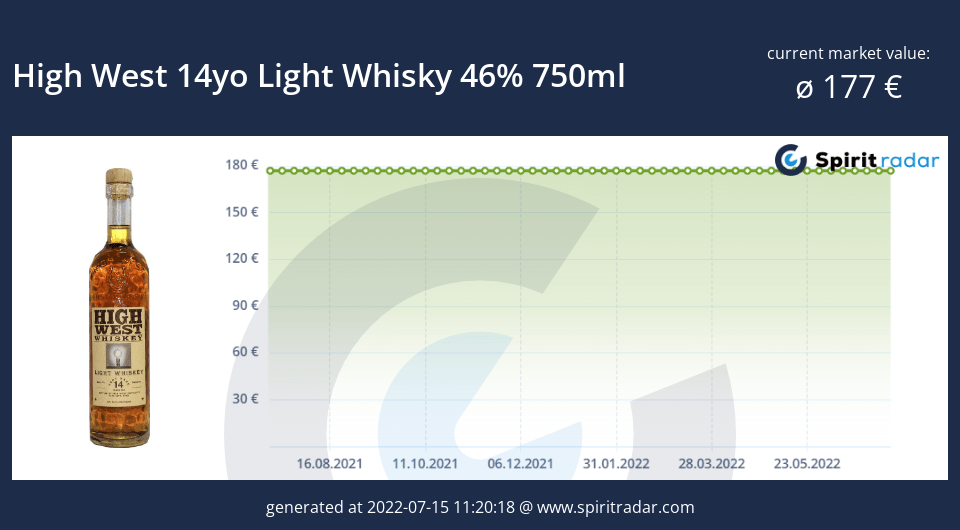 The whiskey must be made at a proof level of more than 80% (but less than 95% ABV) and kept in old or new oak barrels to qualify as gentle and light whiskey in the United States. Thus, according to High West, most American mixed whiskeys are usually made in North America by blending lighter straight whiskey with stronger straight whiskey.
High West claims to have obtained 100 barrels of light whiskey matured in second-fill casks from MGP, manufactured between 1999 and 2001. The bottle belongs in the bottling series of Light Whisky.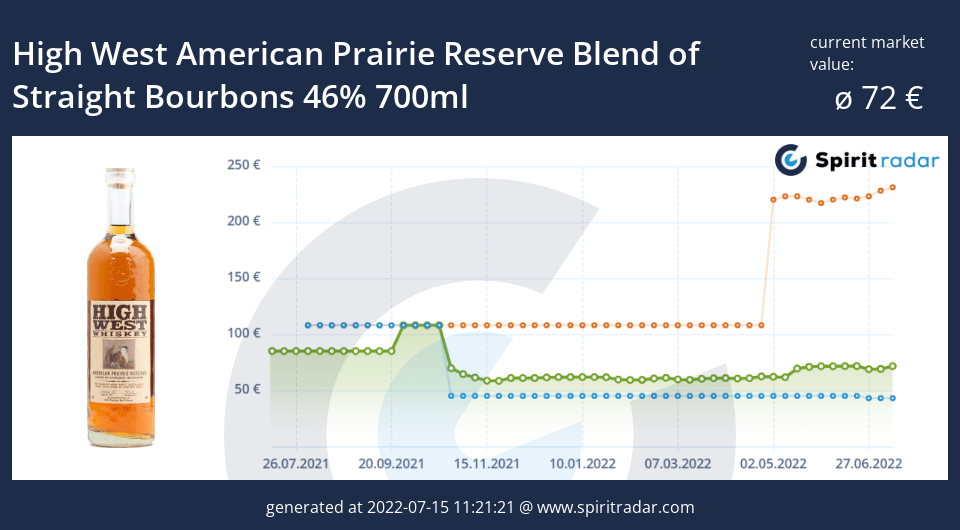 A complicated combination of pure bourbons is used to create High West American Prairie Barrel Aged Bourbon Whiskey, resulting in an exotic, rich, fragrant whiskey. With a touch of vanilla and caramel apple, this American bourbon displays the optimum flavors of candy corn, honey nougat, and sweetcorn bread biscuits.
This High West whiskey combines pure bourbons matured for 2 to 13 years in burnt white oak barrels. It is an excellent sipper and contemplative whiskey. Its well-balanced body makes it the perfect whiskey to create a Manhattan or any number of other whiskey cocktails. This whisky is rich and creamy to the taste. Enjoy with ice or neat. The bottle is a member of the bottling series, Blend of Straight Bourbons.
Whisky bottles from High West Distillery