When one thinks of whiskey, one usually thinks of Scotland or America. Rarely do most people think of Sweden, except for lovers of Mackmyra. Mackmyra is the most famous Swedish single malt whiskey available, and once you get your first sip, it is easy to see why. The Mackmyra distillery has provided its loyal customers with almost 30 years of delight.
In 1998, a group of eight Swedish friends met in a mountain cabin in Salen with a single bottle of whiskey. While enjoying this bottle, one friend innocently asked why there was currently no Swedish single malt whiskey in production. And thus, a dream was born. Only one year later, in 1999, Mackmyra Svensk Whisky was established.
Official website: mackmyra.com
The tricky part for Mackmyra was creating a whiskey that genuinely stood for the same ideas Sweden stands for. The eight founders started with water from a local spring, locally grown barley, and Swedish oak for their barrels. After developing a 30-liter cask, the team discovered that this large cask allowed the whiskey to mature much more intensely.
Mackmyra also experimented with locally grown peat and juniper twigs, giving their whiskey a truly unique and very "Swedish" taste. The original distillery was actually located in an old iron ore mine, located 50 meters underground. This means that they age their whiskey in cool and damp locations where whiskey-scented drifts only add to its uniqueness.
Today, Mackmyra has evolved into a larger company with a larger distillery. Their new distillery is known as the Gravity Distillery and uses the force of gravity to help produce their whiskey. Using such a tall building for its operations also reduces the distillery's carbon footprint since they take up much less room than other distilleries.
With the opening of the original distillery in 1999, Mackmyra produced its first two recipes in 2001: "Elegant" and "Smoke." Mackmyra Reserve was launched the following year, along with the ability for customers to purchase their own custom barrels. Between 2003 and 2007, Mackmyra grew so much that four warehouses were opened to hold all of their inventory.
In 2008, "The First Edition" was launched, which was Mackmyra's first regular whiskey to make it through production. By 2010, Mackmyra Whisky Village opened in Gavle, along with the new Gravity Distillery in 2011. 2013 saw Mackmyra launch their first smoky whiskey. Mackmyra celebrated its 20th anniversary in 2019.
Over the years, Mackmyra has grown to the point where it needed affiliates in order to keep up with demand. These affiliates are in the United Kingdom and Germany. Mackmyra has also won several awards as a distillery, including the European Spirits Producer of the Year in 2012 and the World Distiller of the Year in 2015.
Though Mackmyra can claim to be the first distillery to produce single malt whiskey in Sweden, that is not their only accomplishment. In 2017, Mackmyra also began producing gin, which has added to the company's popularity among spirit lovers. Additionally, Mackmyra's master blender, Angela D'Ozario, was inducted into the Whiskey Magazine Hall of Fame in 2019.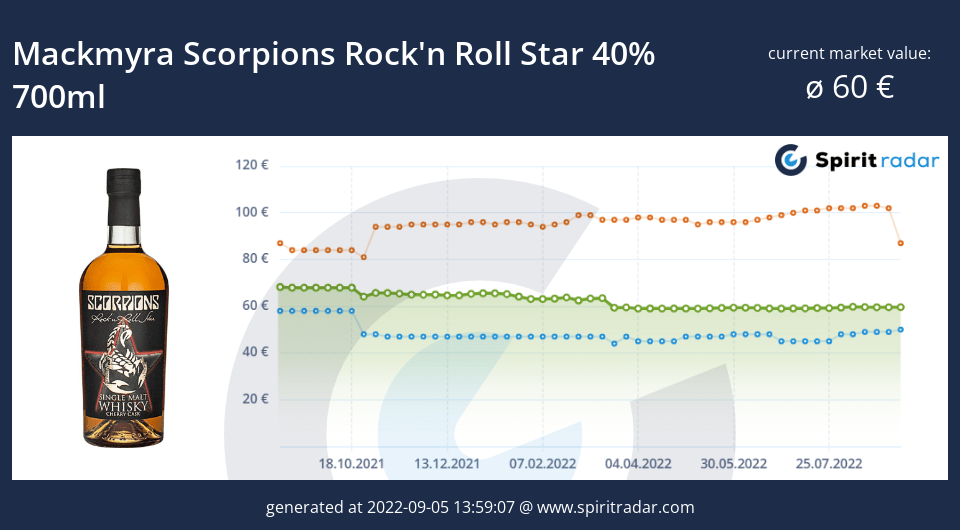 Brought to you by award-winning master blender Angela D'Orazio, Mackmyra Scorpions is a delightful whiskey that has matured in American bourbon barrels, oloroso sherry casks, and sweet cherry wine casks. The result is a whiskey with the sweetness of cherries, the tartness of bourbon, and the buttery flavors of sherry.
Your nose will be met with the delicious scents of honey, raisins, and pastries. Upon your first sip, you will be delighted by the hints of caramel, cream, and dark berries. The aftertaste of this whiskey is very short and will leave the tastes of spices, cappuccino, and dried fruits lingering on your tongue and tempting you for another sip.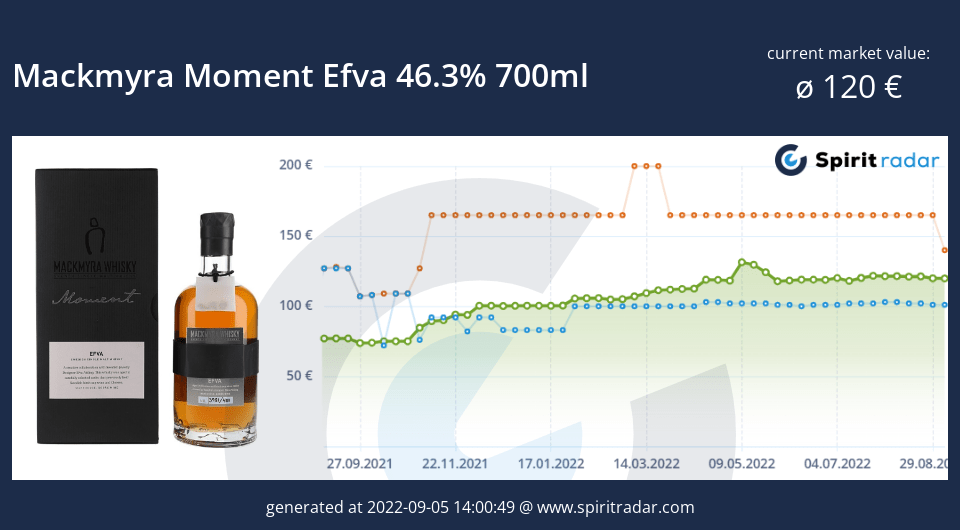 If you ever get the chance to try this limited edition bottle, consider yourself a fortunate individual. Unfortunately, there were only 4 111 bottles produced of Moment Efva, so it can be a little hard to get your hands on one, but it will definitely be well worth it. Moment Evfa was created in collaboration with jewelry designer Efva Attling and Mackmyra's master blender Angela D'Orazio. Efva chose 19 individual barrels to age this wonderful whiskey in, which were a blend of oloroso casks, American oak barrels, and ex-bourbon barrels.
A gentle sniff will bring subtle scents of fruits, caramel, and vanilla. The first drops on your tongue will make you think of oak, pepper, and nutmeg. The finish of this whiskey is long and enjoyable, leaving a coating of cherries, coffee, and toffee.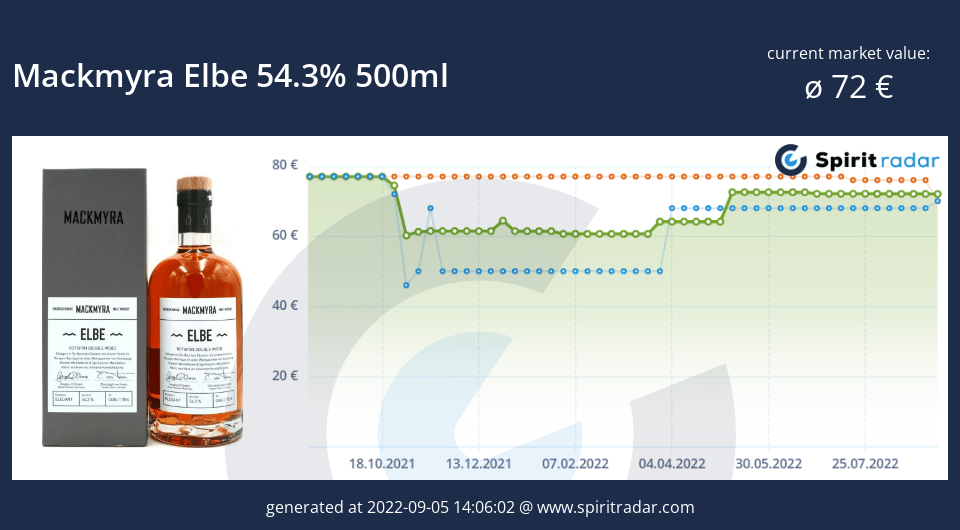 Before cracking this bottle open, make sure to take some time to enjoy the beautiful amber color that shines through a classic bottle. The Elbe is named after the region around the Elbe river, a river valley in Germany where some of the best vineyards in northern Europe sit, producing delicious grapes.
You will indeed smell the sweet scents of cotton candy, wild strawberries, and red wine. Your taste buds will thank you for the sweetness that comes with sips of this delicious whiskey. Strawberries will once again make their presence known, along with espresso and wood spices. The finish is relatively short, so you will need to take your next sip a little sooner. Though short, the finish will be quite memorable, with hints of berries, pepper, and cinnamon.
Brukswhisky is Mackmyra's ode to their original distillery, sort of an in memoriam bottle to the whiskey company's origins. The whiskey is a beautiful light golden yellow color, making it just a little more interesting. Brukswhiskey has undergone a long development that spans over the past 14 years and involves various hand-chosen casks.
When you first sniff this beautiful whiskey, you will notice subtle hints of flowers, honey, and vanilla. Your first sip will leave the taste of lemon, apricot, and fudge. The finish is strong and short, filling your senses with strong hints of lemon, pepper, and the bitterness of spices. Adding water to this glass of whiskey is probably not a good idea. It may add some improvements, but there are not enough improvements to make it worth it.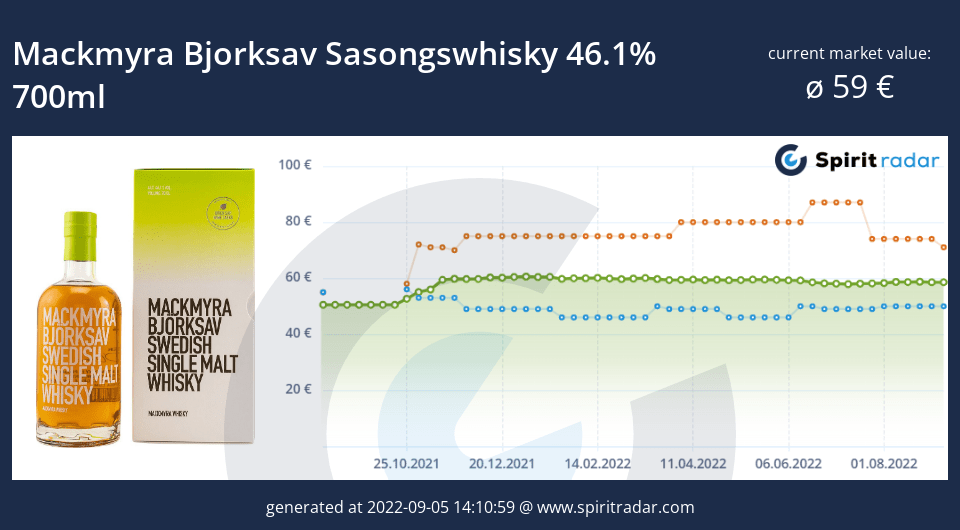 This bottle of whiskey was made with spring in mind, and it sure reminds you of the end of winter and the long-awaited return of spring. Aged in cases that were seasoned with birch sap wine, this whiskey is ripe with all of the flavors that speak of the new season and all that comes with it. Additionally, this whiskey was made in collaboration with world-famous winemaker Grythyttan Vin. Made with exceptional crafting skills and only the freshest of natural ingredients; you are sure to love this bottle.
Your nostrils will be filled with the fresh scents of green apples, peaches, and citrus blossoms. Your taste buds will dance in your mouth when you douse them with hints of maple syrup, nectarines, and vanilla. The finish is long-lasting, leaving a subtle cedar taste on your tongue.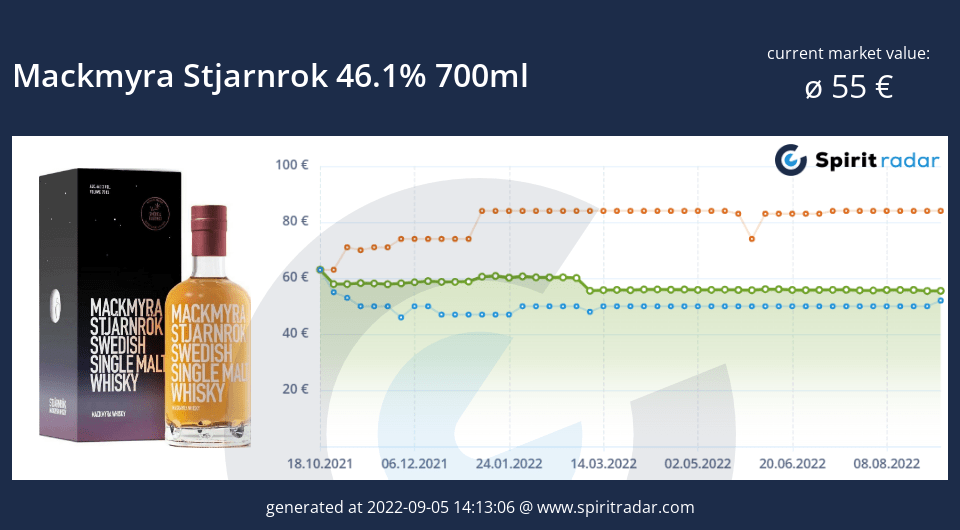 This bottle and the box it comes in are beautiful and well-designed to draw your eye to it in the liquor store. Handcrafted from Mackmyra's recipes, this bottle aged deep beneath a mountain in Sweden. This means that this whiskey will make you think of the cold, dark mountains and the woodlands surrounding it.
Your nose will be met with the delightful scents of smoke, fruits, and tobacco leaves. Then, tempted to taste it by your delighted nose, you will be treated to the complimentary tastes of vanilla, orange peel, and dark chocolate (sounds like a yummy dessert!). The finish is relatively short, which may tempt you to down this bottle rather quickly, but there is nothing wrong with that! Again, the finish will leave tastes of smoke, dried fruit, and spices.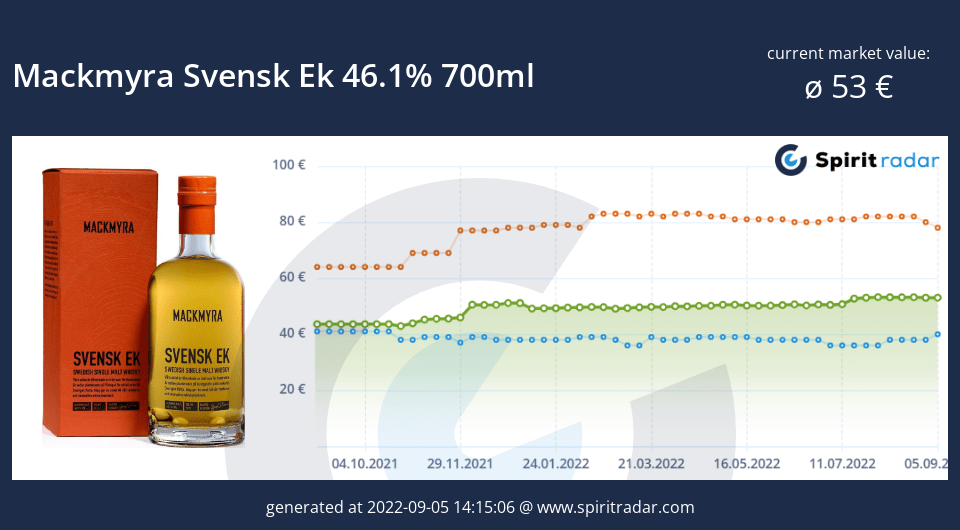 The red label over this beautiful, light amber-colored whiskey will genuinely make you take notice of it. Go ahead and grab yourself a bottle to see what all the fuss is about! With ingredients only from Sweden, this bottle is a great way to bridge differences and let your taste buds take a little trip all the way to the north of the world: Sweden.
This highly rated whiskey will likely remind you of lemons, apples, and oak when you first sniff. Enjoy the tastes of spices, nuts, and decadent chocolate while you let the liquid sit on your tongue. Give it a quick swirl to get the whole experience, and let the taste linger longer in your mouth. The finish is attractive, with hints of vanilla, mint, and chili. This combination does not initially sound delicious, but you will not be disappointed.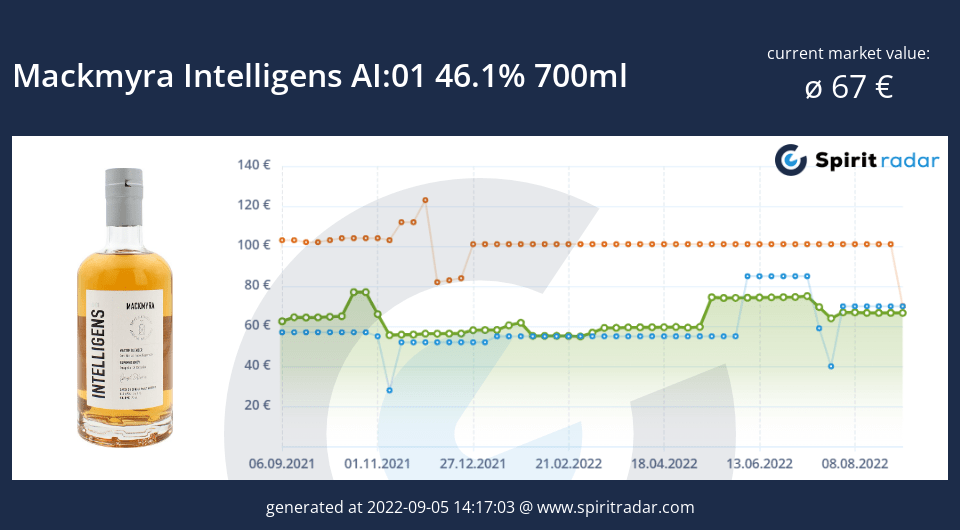 You have read that correctly: AI. As in "artificial intelligence." In other words, this bottle was made using AI. The idea for this whiskey arose in a meeting between Mackmyra and Microsoft. Microsoft's partner Fourkind decided to partner with Mackmyra to bring that dream to reality. Fourkind used datasets to generate recipes and worked closely with Mackmyra's master blender. Eventually, an algorithm arose to learn which flavor combinations were most favorable to drinkers. Eventually, whole recipes were produced by that algorithm, and Intelligens was born.
Your nose will be met with fresh and fruity scents of strawberries, herbs, and yeast dough. Your taste buds will scream with enjoyment at the sweetness of this whiskey. You will be reminded of gummy bears, candied apples, and caramel. The finish is concise, coming to an abrupt close almost as soon as you are able to begin picking out tastes. Hopefully, you will be able to catch the hints of oak, salt, and fruits.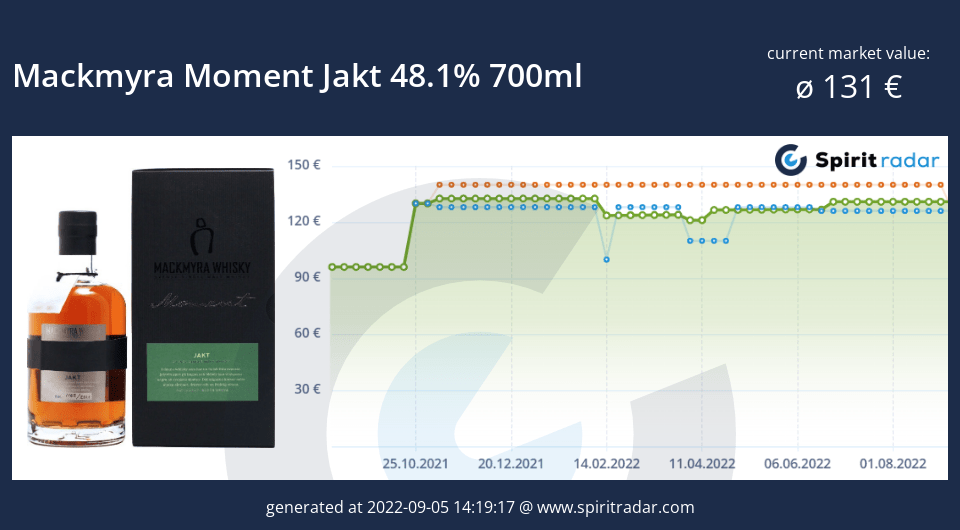 This limited edition whiskey was only released in 2 011 bottles. That means that if you ever get the chance to get a sip of this bottle, you better jump on that chance; you may not get it again! This gorgeous spirit is a dark, intriguing color and was aged in casks that had previously stored Swedish lingonberry wine. Make sure to try it with a delicious cigar! Upon your first sniff, you might recognize hints of berries, hay, and honey. Your senses will delight at a small sip that will coat your tongue with an explosion of fruits, chocolate, and berries. The finish is long and equally sweet as the smell and the taste.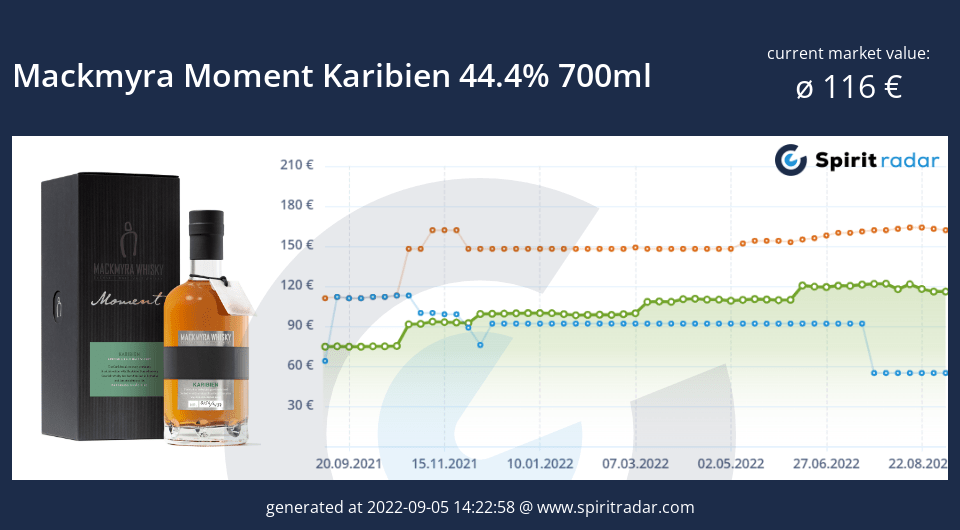 Karibien is a limited edition special bottle that Mackmyra released in 2018. As a matter of fact, there were only 4 137 bottles made overall! You may be slightly disappointed when you try to sniff this whiskey, as it has a relatively weak smell. However, you may be able to catch hints of tropical fruit and wood. However, the aroma is relatively soft, but the taste is anything but. The first thing you will notice on your tongue is the almost-overwhelming taste of pepper. Other tastes that you may recognize are caramel and chocolate. The finish is on the shorter side, coating your mouth with the tastes of rum, oak, and licorice.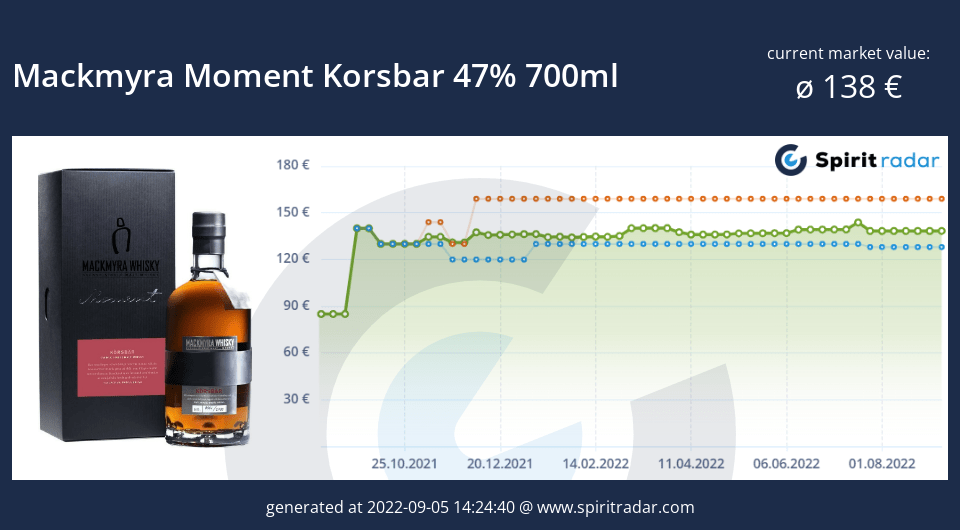 This limited edition bottle shows off its beautiful dark amber color that is complemented by its simple black label. There is a slightly pink tint to the whiskey due to the fact that it was finished in casks that had previously stored cherry wine. With only 2 400 bottles of this whiskey released, it is truly a once-in-a-lifetime tasting experience that you will not regret. Your nose will deliver the sweet smell of cherries, vanilla, and smoke. When you take that first sip, your mouth may be surprised at the sweetness that it is experiencing. You may be able to recognize hints of cinnamon, oranges, and cotton candy. The finish is of medium length and will coat your mouth with the sweetness of cherry and wine spices.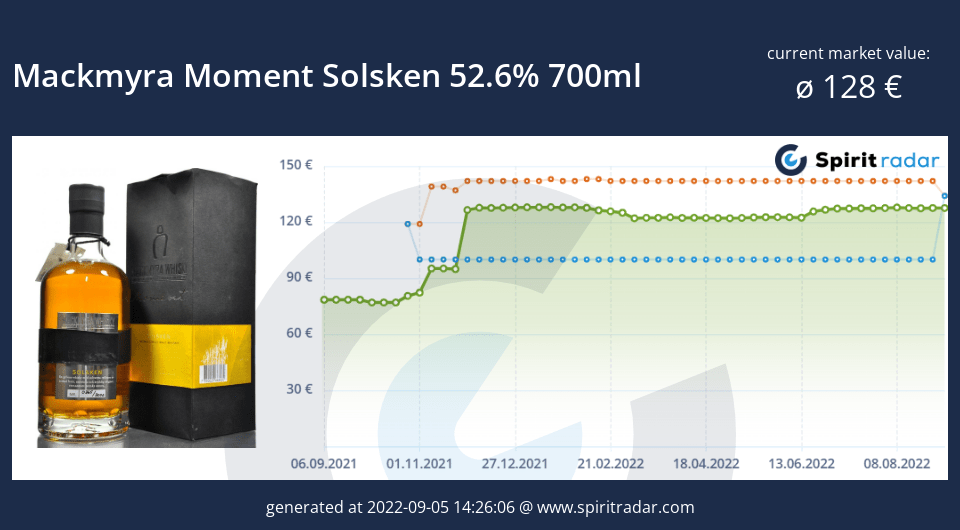 With only 3 000 bottles, this liquor is one that you need to try in your lifetime. It comes with a color that is sure to catch your eye and the simple yet effective, rather plain label that Mackmyra proudly slaps on its bottles. Your nose will bring subtle hints of vanilla, dried fruits, and sweet sherry. Upon your first small taste, you will get more hints of sweet sherry and a strong oak flavor. Though the finish is short, you will be subject to a wonderful oaky coating on your tongue that is sure to leave you wanting a second taste. Though a rather simple bottle of whiskey, that is exactly where its beauty lies. It is, in effect, so simple that it is fantastic.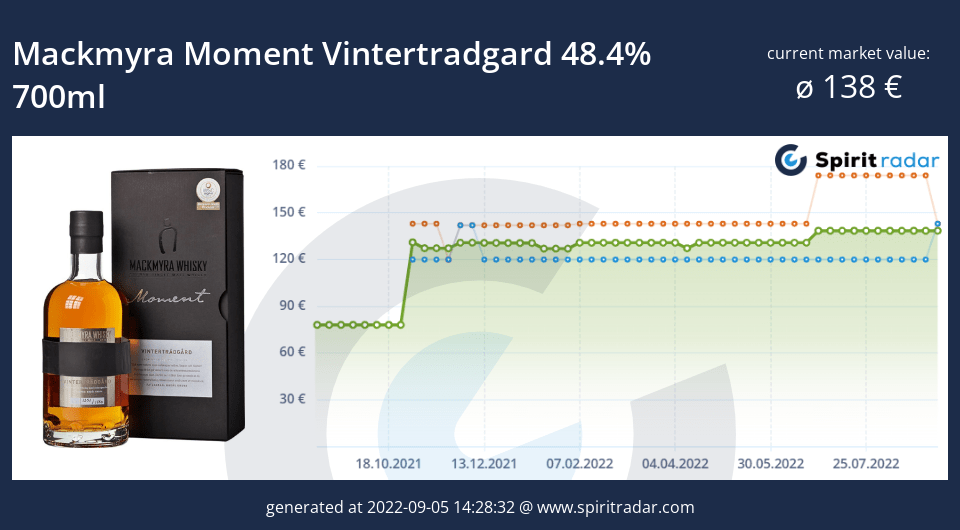 Matured for 7 years and a production of only 1 500 bottles, this whiskey is one that you simply must add to your Mackmyra "tried" list. "Vintertradgard" translates to "sunroom." This bottle is sure to make you think of warmer times. Your first sniff will bring hints of bananas, blueberries, and strawberries. Your tongue will surely be delighted with the tastes of oak, grass, and herbs. The finish is concise, though it is very spicy. The spice of the aftertaste kills off any lingering sweetness and completely fills your mouth. This whiskey will keep you on your toes since the taste is different from the taste, and the taste is different from the finish. It is a journey that you will not regret taking.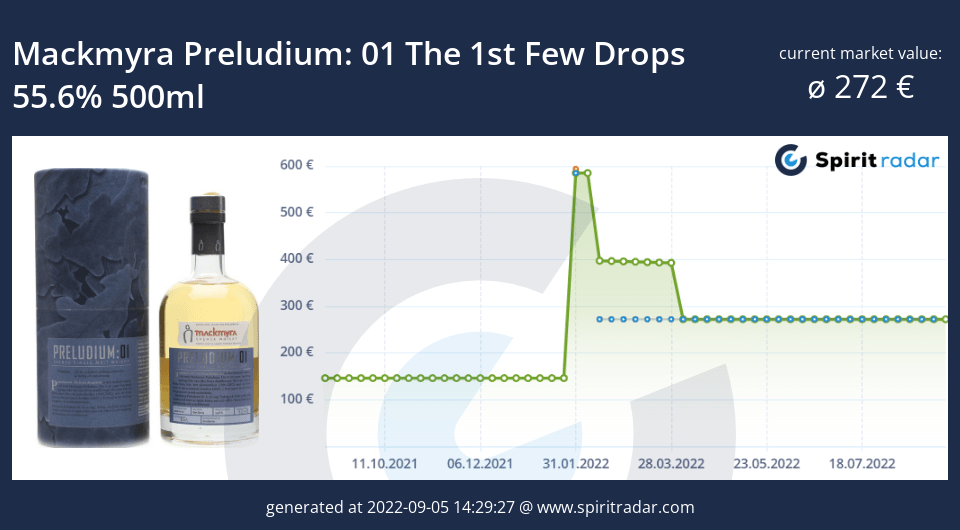 The first thing you will notice about this gorgeous bottle of whiskey is its pale gold color. Seriously, just looking at this whiskey is sure to make you think of a sea of wheat blowing in the wind. This whiskey actually came from the very first casks and was the very first commercial release for Mackmyra.
With 9 600 bottles released, it may be easier to obtain than some of the other Mackmyra bottles. The smell is full of pears and other citrus fruits, while the taste is of wood and pepper. The finish of this whiskey is medium length and contains more flavors of wood and vanilla.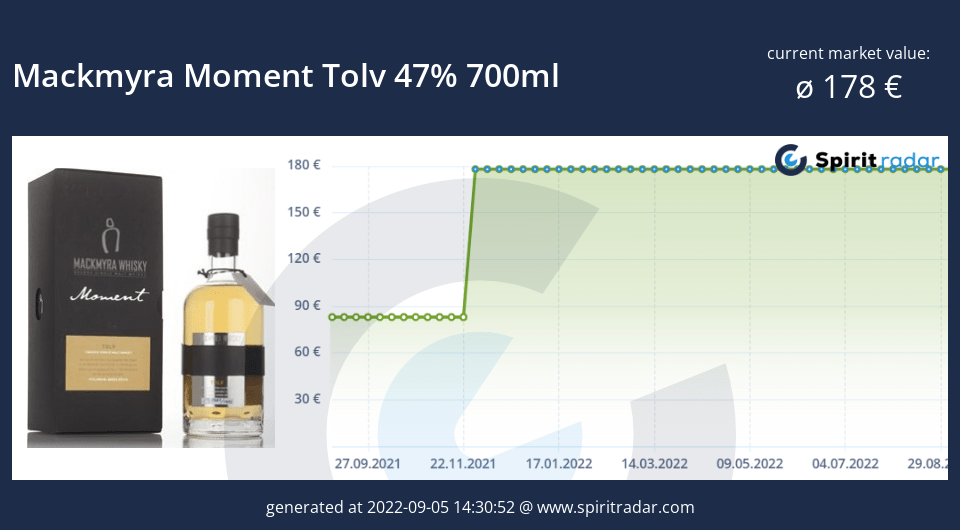 The Tolv line of Mackmyra whiskey comes from the first casks that came from the Bodas mine after 12 years of maturation. There were 1 490 bottles of this whiskey removed from the mines, which is a beautiful color. It has won second place in both the International Wine and Spirit Competition and the International Spirits Challenge. Your nose will send you thoughts of oak, vanilla, and mint, while your first sip will bring you hints of pepper, cinnamon, and pears. The aftertaste is relatively long and somewhat watery, with hints of caramel, licorice, and more pears.
Whisky bottles from Mackmyra