The Orphan Barrel Whiskey Company was founded to share barrels of rare whiskey with fellow whiskey enthusiasts around the world. Orphan Barrel aims to find neglected barrels from around the world, bottle them, and distribute them worldwide. Everyone should have the chance to try the rarest whiskies on the planet if they have the opportunity.
Official website: orphanbarrel.com
Orphan Barrel has these long-lost barrels shipped to their bottling location in Tennessee. Each bottle is treated with the care they need since some are truly old barrels. Orphan Barrel's goal is to provide unique and old whiskey to those who may not get to try it otherwise. However, once they have been bottled and distributed, these particular whiskies may be gone for good.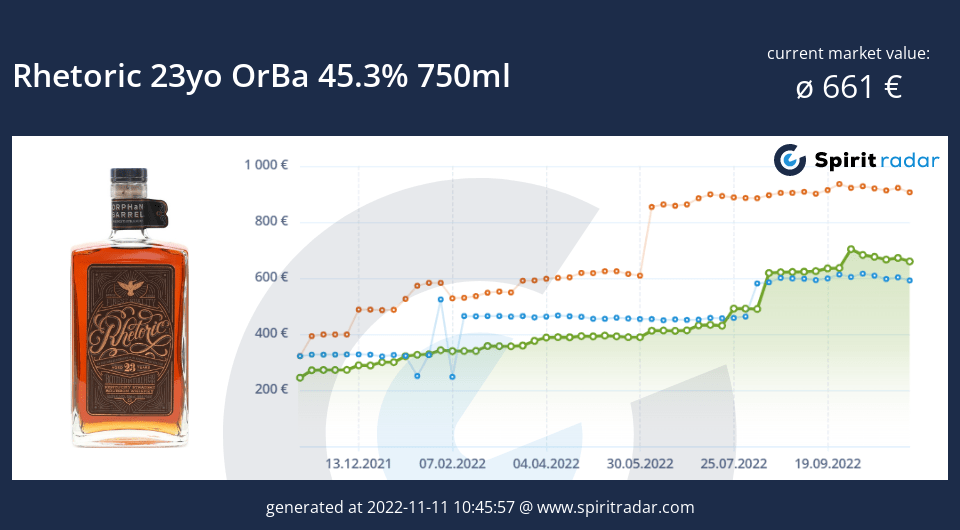 This particular bottle of whiskey was aged 23 years before being bottled by Orphan Barrel. However, rhetoric tells whiskey lovers that its barrel maturation has left an imprint on this liquid that will be hard to forget. In addition, this beautiful amber Kentucky Straight Bourbon Whiskey is wrapped in an art-worthy label, complete with beautiful fonts.
Upon the first sniff, your nose will be met with hints of caramel, leather, and tobacco. Your thirsty tongue will be grateful when it hits the first drops of amber gold. Almonds, vanilla, and nutmeg are just some of the delicious tastes that will coat the inside of your mouth. After your first sip, you can expect a short but pleasant finish reminding you of apples and pineapple.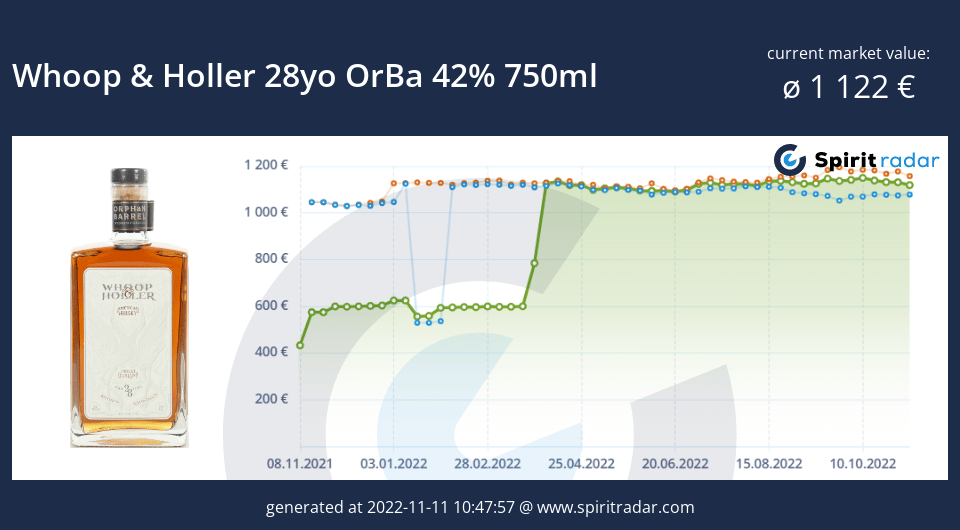 This whiskey is a beautiful light amber color wrapped in a classic, all-white label; the minimal writing on the label only adds to the classic look. It is a George Dickely whiskey that was aged a whopping 28 years, one of the longest aging lengths on the market! A one-time release, this bottle should be experienced by anyone lucky enough to come across it in their lifetime.
Because of its increased age, this bottle of whiskey is very strong and delicious to all the senses. The nose will bring you heavy scents of oak, raisins, and bananas, while your taste buds will scream for joy at the hints of cinnamon, vanilla, and clove. As you can expect with such an aged bottle of whiskey, the finish is both very long and bitter, reminding you of the sturdy oak.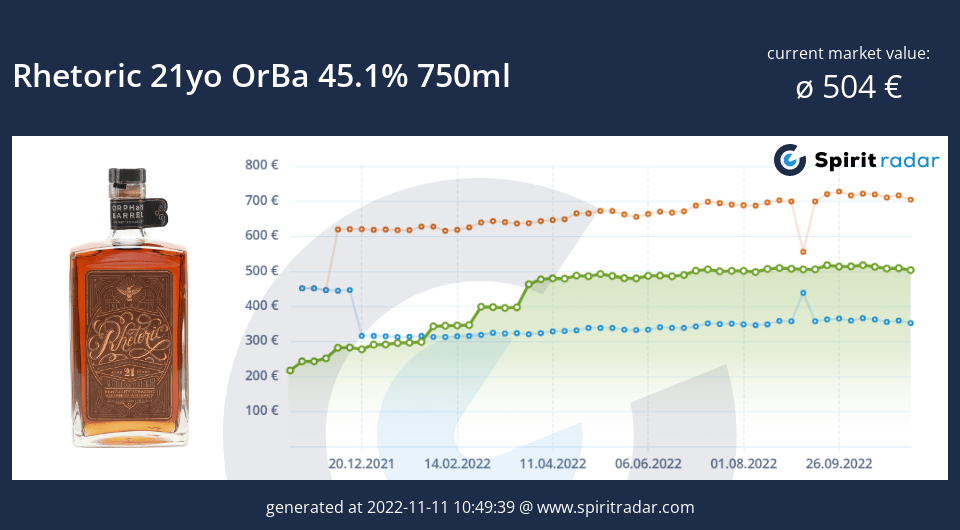 A Kentucky Straight Bourbon Whiskey that is a direct cousin to the one mentioned above, this bottle of whiskey was only aged 21 years, as opposed to 23. However, don't let that fool you. This whiskey is richer and more complex than its cousin, bringing a delightful surprise with it to whiskey enthusiasts everywhere.
The sweet smell of cherries will greet your eager nose, followed by more scents of honey and leather. Tobacco, dark chocolate, and nutmeg are just some flavors that will stand out on your tongue, bringing pure joy along for the ride. The finish is long and dry, tasting tobacco and oak, leaving your tongue begging for another coat of delicious whiskey.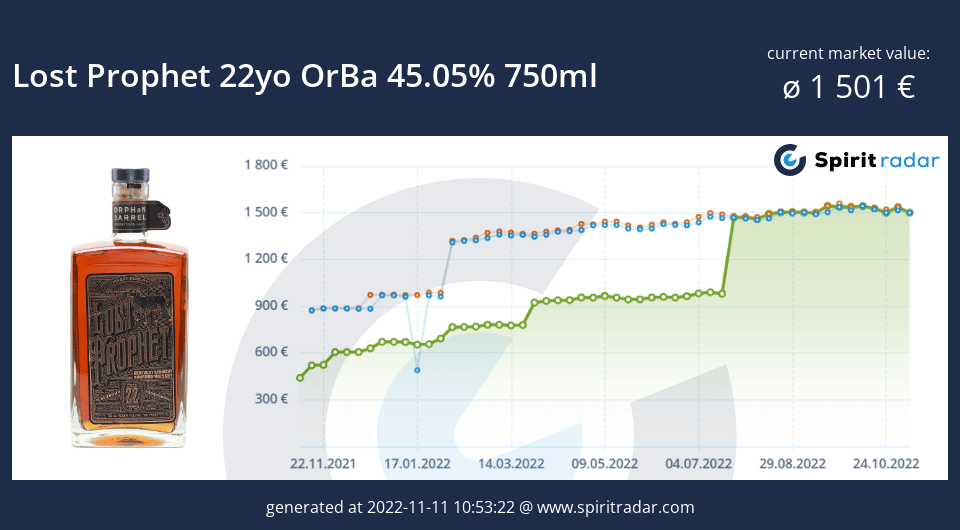 The whiskey in this gorgeous bottle was discovered in the Stitzel-Weller warehouse after aging for 22 years in a charred American white oak barrel. Upon this discovery, Orphan Barrel felt it was their duty to release this limited edition whiskey to the whiskey lovers of the world. Few can resist its bright amber color and classic label.
Because of its age, this bottle of whiskey also exhibits a strong smell of oak, along with raisins and honey. The taste can seem slightly bitter at first, but it will lighten up after only a couple of seconds. After that, flavors of brown sugar, blackberry, and peppers will wash over your tongue. The finish on this whiskey is very short, leaving almost no taste behind, yet somehow you still crave that next sip.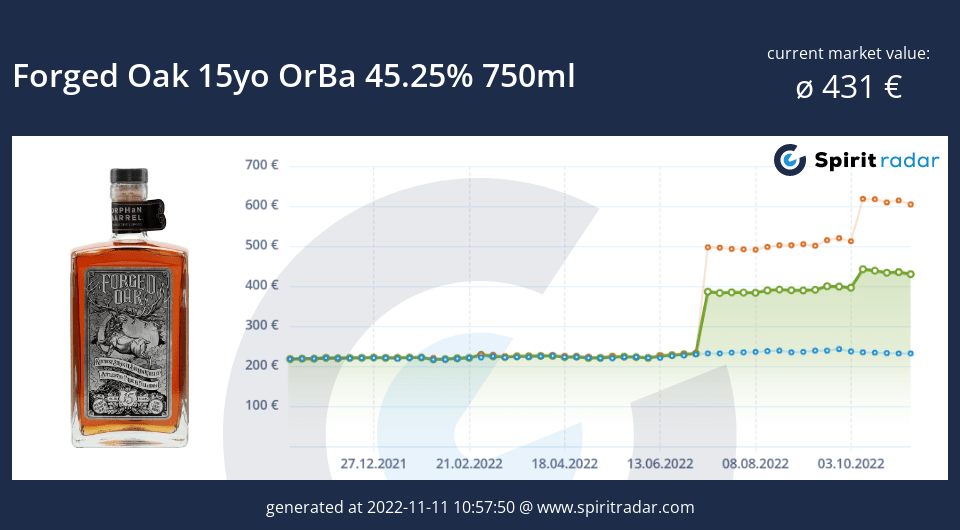 Named after the strength and durability of the barrel it was aged in; this whiskey barrel also came from the Stitzel-Weller warehouse. After spending 15 years aging and contemplating its purpose in life, this whiskey was bottled by Orphan Barrel and released to the world. It is a limited edition bottle, so make sure not to pass up a sip if you ever come across it.
The aromas of cedar, vanilla, and maple will greet your nose enthusiastically, reminding you it has spent the last 15 years surrounded completely by wood. Your mouth will experience the bold tastes of fruit, caramel, and spices such as cinnamon and nutmeg. The finish is both long and satisfying, coating your tongue in not much besides a peppery burn that is still somehow delightful.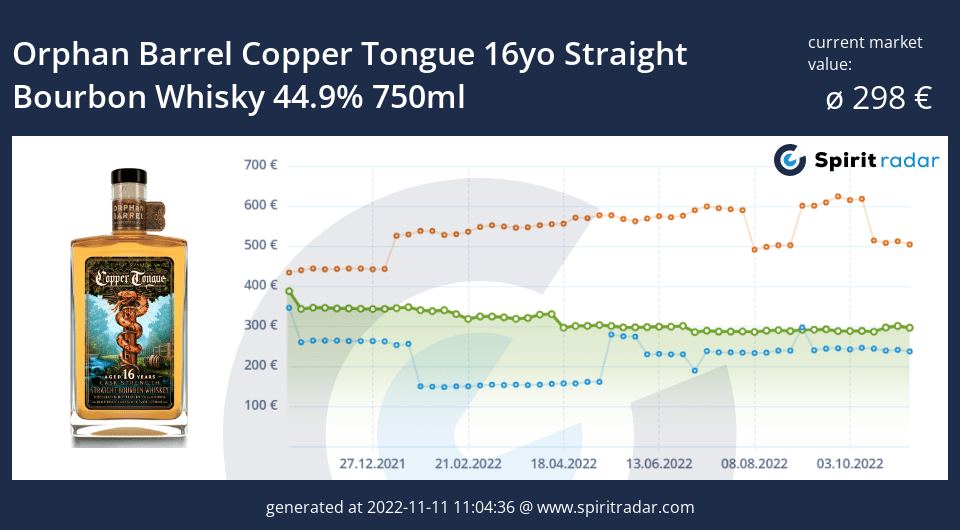 Let's start by admiring the beautiful color of this bottle, as well as the gorgeous label. This whiskey is a light golden color, immediately drawing your eye to it, which will lead you to admire the beautiful scenery depicted on the label. This whiskey was distilled at the Cascade Hollow Distillery and left to age for 16 years before Orphan Barrel rediscovered its barrel tucked away in an old storehouse.
Gorgeous-smelling hints of toffee, flowers, and almonds will greet your nose, surprising you with the delicacy you will smell. The taste is surprising in the way it differs from the smell: your taste buds will burst with flavors of orange, cedar, and baking spices. The finish is long and satisfying, leaving you impatient for your next experience.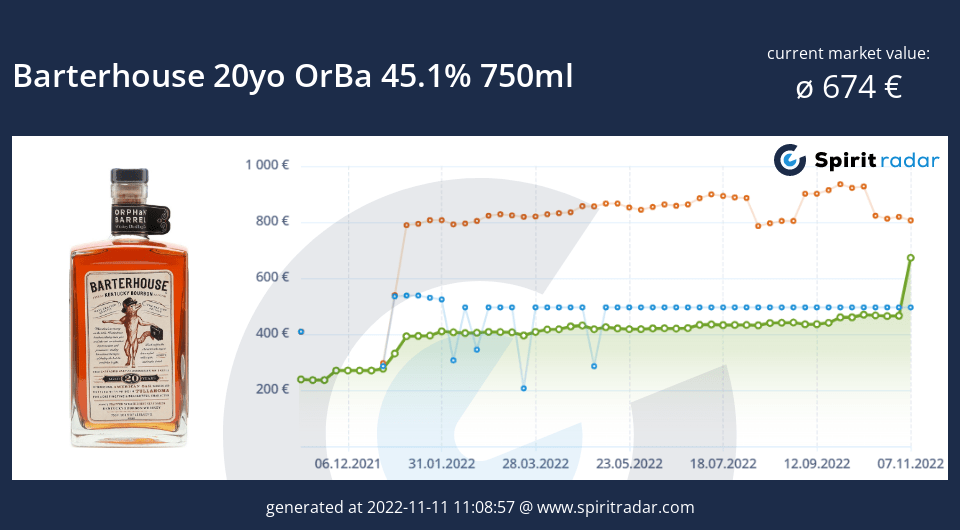 Twenty years in an American Oak barrel is guaranteed to make a beautiful-tasting whiskey, so make sure to get your hands on this limited-edition bottle if you get the chance! Brought to you from yet another barrel found in the Stitzel-Weller warehouses, this dark amber whiskey will bring a smile to any face brave enough to try it.
Prepare for your nose to be met with delicious scents of vanilla, honey, and the oak it aged so well in. The taste is delectable and almost buttery, with hints of caramel, buttered toast, and candied oranges. The finish is long enough that you will be ready for your next sip but not quite desperate for it. The hints of citrus and chocolate blend well together, lingering on your tongue for a few minutes.
One sip from this elusive bottle of whiskey will leave you wondering who exactly this gifted horse is and whether he would be willing to provide you with another bottle as soon as possible. This whiskey barrel was actually a mistake that turned out well in the end. A batch of 17-year-old bourbon was accidentally mixed into barrels of much younger whiskey. The blenders feared they had ruined a whole batch of delicious whiskey. Instead, they created a unique, though limited-edition masterpiece.
The smell of this whiskey is very interesting: hints of apples, toffee, and almonds will remind you of a bright and sunny spring day. The taste is delightfully creamy, though not too thick, with the flavors of caramel, pears, and fruitcake accosting your taste buds. The aftertaste is peppery and hot, rushing along with a strong hint of oak.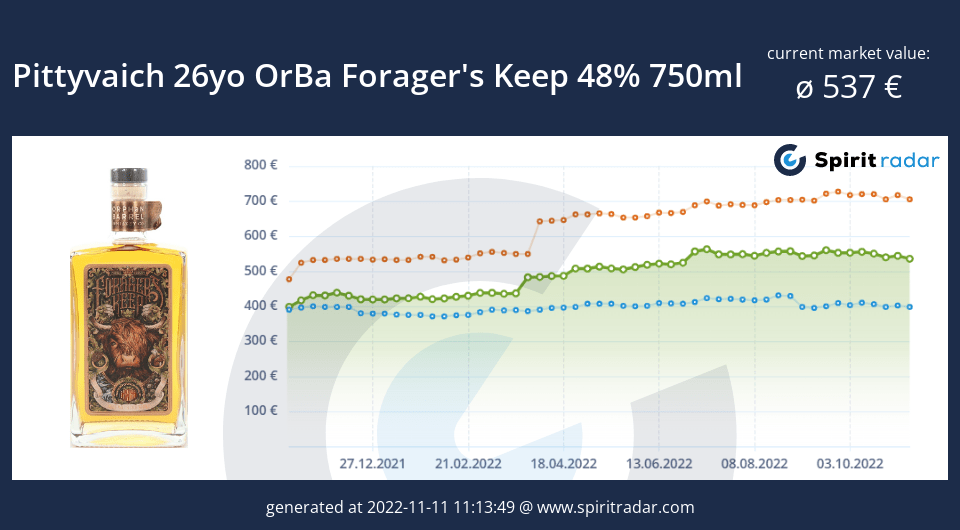 This limited-edition bottle of Forager's Keeper is a beautiful golden color wrapped in a gorgeously artistic label and distilled at the Speyside distillery at Pittyvaich, which was only in business for 18 years. That means this bottle of whiskey is older than the distillery it came from. That also means that you can guarantee that this will be one good bottle of whiskey after aging for so long.
The aromas from this bottle of whiskey are sure to remind you of a crisp and green spring day. The overwhelming scent is of apples, fresh from the orchard. After tipping a little of this liquid into your mouth, you will be taken on a ride past vanilla and oranges. The finish is long and pleasantly sweet, giving hints of wood and spices.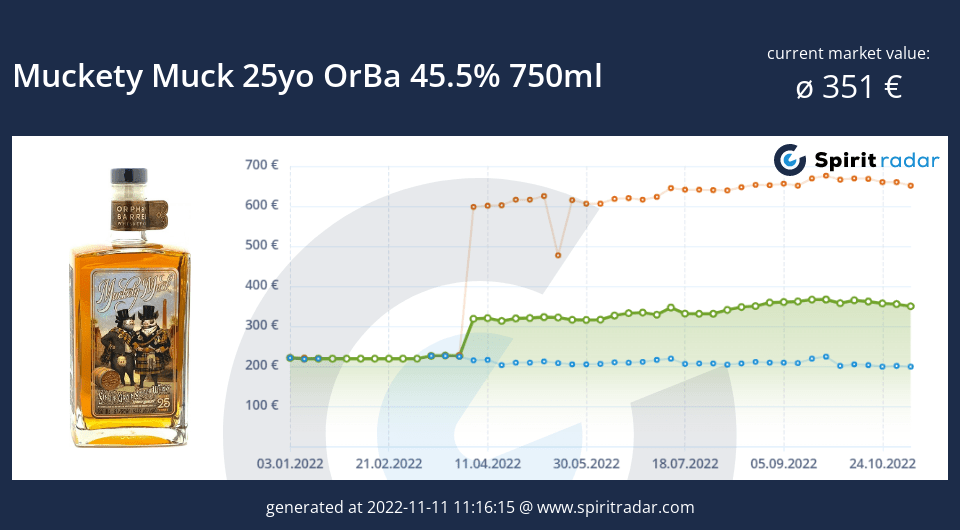 Straight from the Port Dundas Distillery, which closed its doors in 2010, this bottle of whiskey is in an attractive orange-honey color, and its label is simply hilarious. This single-grain scotch will leave you looking for just one more bottle. However, it is important to note that this is a limited edition bottle, meaning that you had better enjoy it while you can.
The aromas from this scotch will start with a powerful burst of caramel, with more subtle hints of brown sugar and oak. The flavor will strongly remind you of fruits, butterscotch, and vanilla. The finish is very long and is most reminiscent of vanilla, leaving your mouth coated with a delicious creaminess that will leave you ready for more.
Whisky bottles from Orphan Barrel