Royal Lochnagar is a whisky brand produced at the Royal Lochnagar Distillery in Scotland. The distillery is located in the Cairngorms National Park, near the Royal Deeside region of Scotland, which is known for its natural beauty and outdoor activities. The Royal Lochnagar brand was founded in 1845 and is named after the nearby Lochnagar mountain.
Official website: malts.com
John Begg founded the Royal Lochnagar Distillery, initially called the Lochnagar Distillery. In 1848, the distillery was visited by Queen Victoria and Prince Albert, who were on a trip to Scotland. The royal couple was impressed by the quality of the whisky produced at the distillery, and they granted the company permission to use the "Royal" prefix in its name. This was a significant honor and helped establish the Royal Lochnagar brand as a high-quality whisky.
Today, the Royal Lochnagar Distillery is owned by Diageo, one of the world's largest spirits producers. The Royal Lochnagar brand is known for its high-quality whiskies, which are produced using traditional methods and locally-sourced ingredients. The brand offers a range of whiskies, including single malts, blended malts, and Scotch.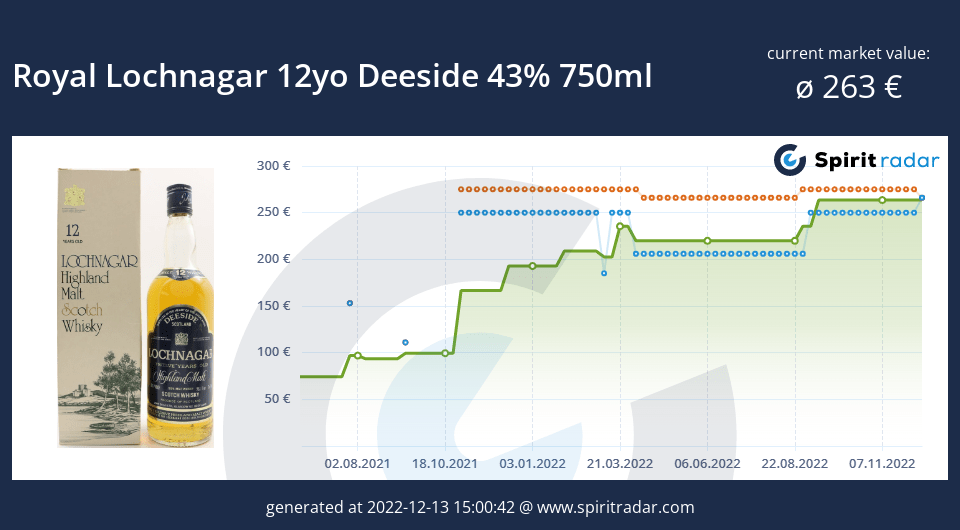 Royal Lochnagar 12yo Deeside is likely to be a smooth, well-balanced whisky with a rich, complex flavor profile. The whisky is aged in oak barrels, which helps to give it notes of vanilla, caramel, and oak. It is likely to have a medium body with a slightly sweet finish.
The Royal Lochnagar brand is known for its high-quality whiskies, and this 12-year-old expression is likely no exception. It may be enjoyed neat, on the rocks, or mixed into cocktails. It is expected to be a popular choice among whisky enthusiasts, and it may be a good option for those looking for high-quality, well-aged Scotch whisky.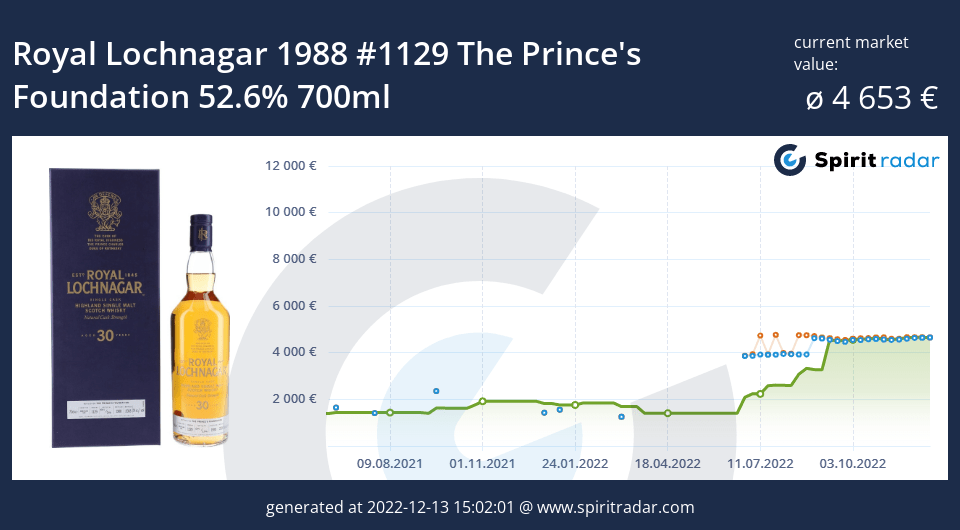 This is likely an expensive, high-quality whiskey with a rich amber hue and a robust, full-bodied taste. Having spent time in oak casks, this whiskey has overtones of vanilla, caramel, oak, fruit, and spice. It was not watered down before bottling. Thus the authentic taste and intensity of the original distillation remain in the bottle. This is called "cask strength."
The Prince's Foundation, a nonprofit by Prince Charles, partnered with the distillery to produce this exclusive whiskey. The whiskey may be sipped straight, on the rocks, or in cocktails, and it's sure to be a collector's item of great demand. This whiskey is lovely and unique, providing a satisfying experience for all the senses. In total, 206 bottles were produced.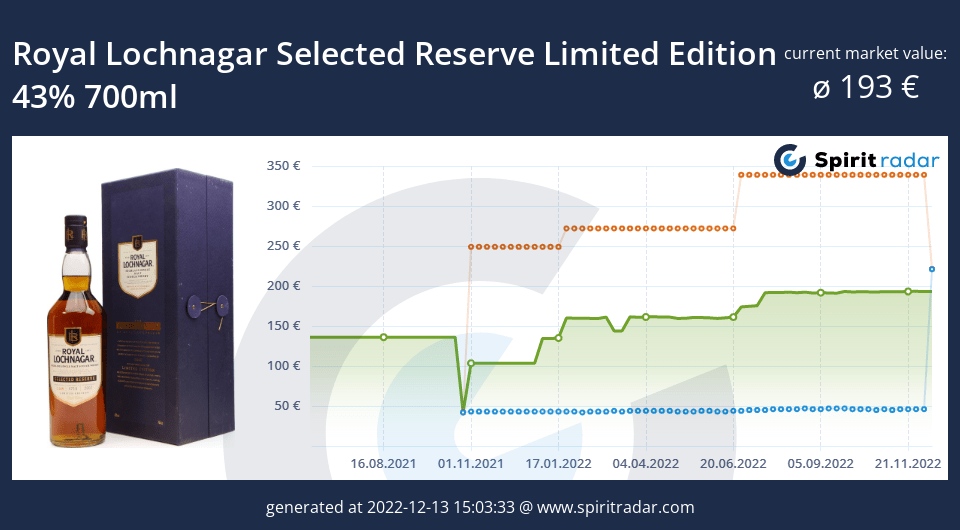 Only a limited number of bottles of the Royal Lochnagar Selected Reserve Limited Edition whiskey are available; that is, 5088 bottles were produced. It's a fine whiskey, well-balanced, and filled with varied flavors. Flavors of vanilla, caramel, and wood emerge from the whisky's time in oak barrels. Expect a medium body and a somewhat sweet aftertaste.
This unique release whisky from the renowned Royal Lochnagar distillery should satisfy fans of the brand's usual bottles. You may drink it straight with ice or in a cocktail. It's a terrific option for people seeking an elevated, well-aged Scotch whiskey, and it's sure to be a favorite among whisky enthusiasts.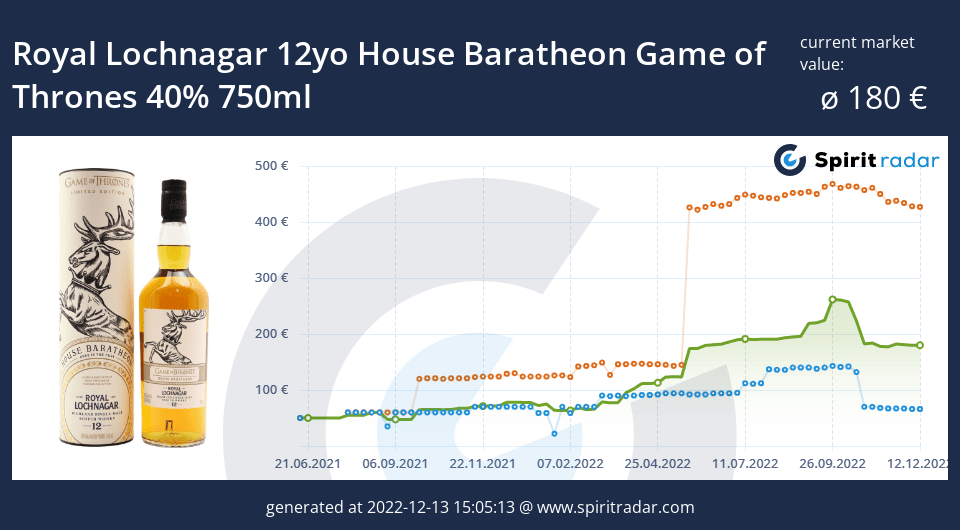 House Baratheon Royal Lochnagar 12-Year-Old, in honor of the hit HBO series, a remarkable run of whiskey called Game of Thrones was created. You should expect a whiskey that is rich in taste and well-balanced in texture. Due in large part to its time spent in oak barrels, this whiskey displays flavors of vanilla, caramel, and wood. It may have a body somewhere in the middle, and the finish may be somewhat sweet.
Fans of the program Game of Thrones will like this whiskey, and connoisseurs of both whisky and the show could consider it a desirable collector. You may drink it straight, over ice, or in a cocktail. This whiskey will likely be excellent and distinctive, providing a complete, satisfying experience across various experiences.
Whisky bottles from Royal Lochnagar