Samaroli is an Italian whiskey and is able to boast that it was one of the first whiskeys bottled outside of Scotland and England. As such, Samaroli works hard to ensure that a bottle of their whiskey will be unique from the first sniff all the way to the lingering aftertaste. True to their Italian roots, the Samaroli distillers thrive in making their whiskey a surprise for every new taster. Chances are, you will be delighted with the surprise you feel after tasting this fantastic whiskey, and you will not want to wait to get your hands on a second bottle.
Official website: samaroli.com
Samaroli began in the 1960s, when Mr. Samaroli developed a passion for all brown spirits, though his real love was whiskey. By 1968, Mr. Samaroli was able to found Samaroli SRL Wine and Spirits in Rome, Italy. Though the company initially began as a spirit and wine importer, it also allowed Mr. Samaroli the freedom to start experimenting with his own version of whiskey.
During the 1970s, the Samaroli company released its first bottles of whiskey: the Cadenhead bottles. During the next decade, Mr. Samaroli began bottling cask-strength whiskey. This was very rare at the time, so many 1980 bottlings of Samaroli are highly sought-after and usually hot-sellers at auctions. Mr. Samaroli also put special care into the design of the labels during this time, making them stand out all the more.
By the 2000s, bottles of Samaroli began to make their way all over the world; first to Japan, then to the United States, and eventually to the rest of the world. The "Samaroli Way" has been tested and perfected through the years until it was eventually passed on to the next generation. Mr. Antonio Bleve, the Master Blender at Samaroli, now uses the wisdom from the past and combines it with his own experience and experiments to continue the level of excellence we can all expect from a bottle of delicious Samaroli whiskey.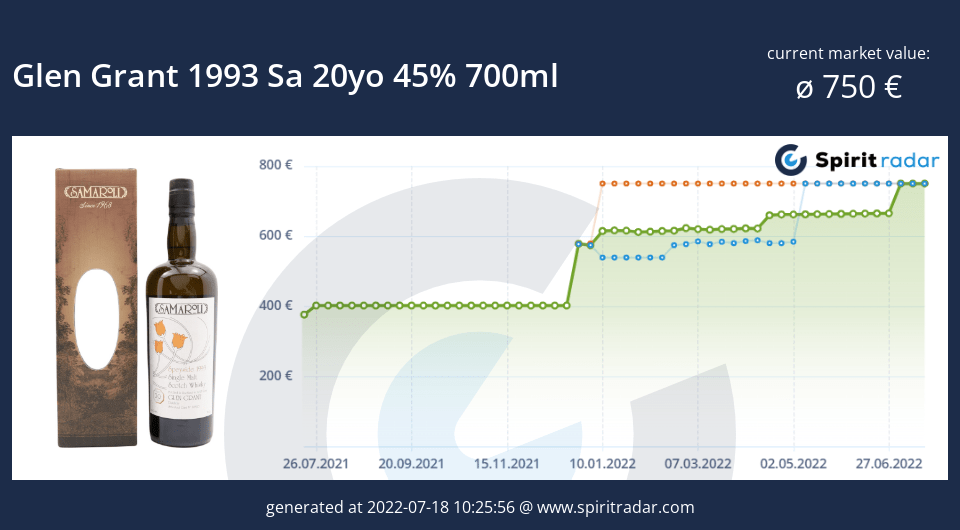 Though this whiskey was bottled in the Glen Grants Distillery in Scotland, there is no denying the unique hint of Samaroli hiding in the spirit. The artistry of the label brings to mind the chivalry and adventure of the middle ages, while the taste of the whiskey brings to mind pure ecstasy. Your nose will be calmed by the light scents of flowers and fruits, and the first sip of this whiskey will bring hints of raisins, oregano, and mint to your taste buds. Enjoy the long aftertaste of pepper, wax, and a little bitterness. Only 348 bottles were produced in total.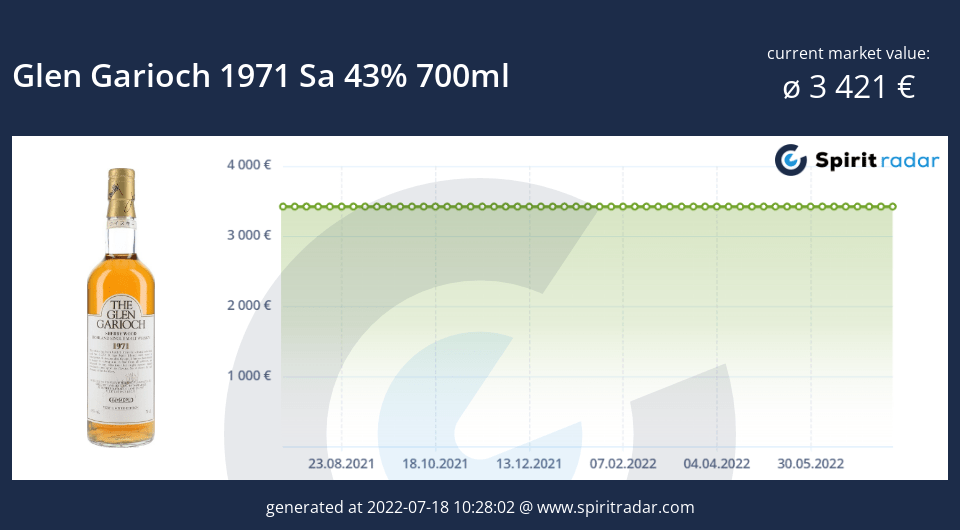 Glen Garioch is a Highland single malt scotch whiskey that was also distilled and bottled in Scotland. Strong and fierce, this whiskey is bound to remind you of good times when you have felt strong and fierce. Like most Samaroli, this label is full of color and beauty, which is bound to draw your eye. Your nose will be met with subtle hints of metals, minerals, and ashes, but your tongue will be delightfully surprised with the first sip. You will taste strong coffee, citrus, and honey in complete opposition to its smell. Dilute it with water, and you can enhance the citrus taste, but you may also get some extra bitterness. The finish is long and full of citrus and coffee. Only 300 bottles of this liquid gold were bottled worldwide.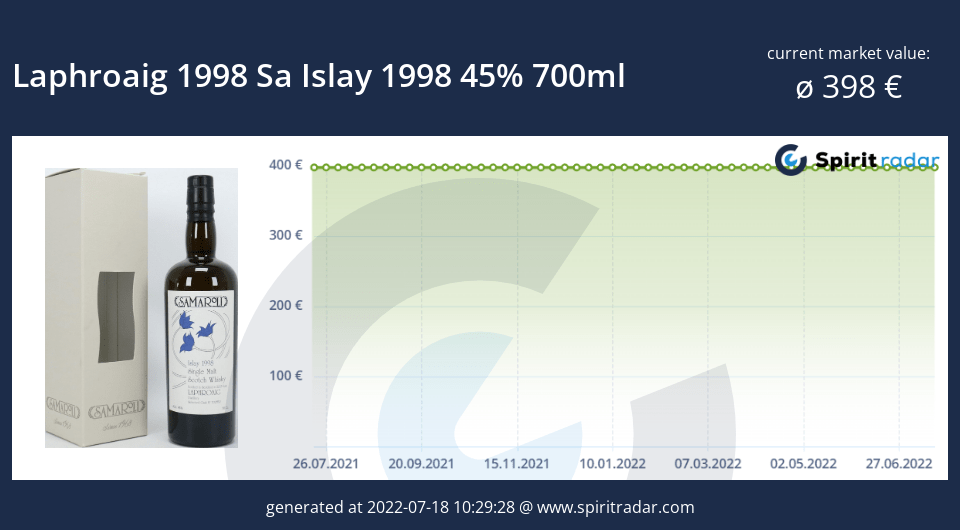 This single malt Scotch whiskey was distilled and bottled in Scotland, though it stands out with the Samaroli name on its label. It is generally agreed that this particular whiskey is more "modern" than many other whiskey bottles, which means that you may be taken aback, though pleased, with the taste. Your nose will thank you for the scents of fruits, vanilla, and honey, giving this bottle an overall sweet smell. That may set you up for a surprise with the taste: pepper and tobacco are strong, and hints of licorice and limes. The finish is somewhat long, leaving a taste of honey and salt in your mouth long after you have gulped the whiskey down. Only 380 bottles of this whisky were manufactured.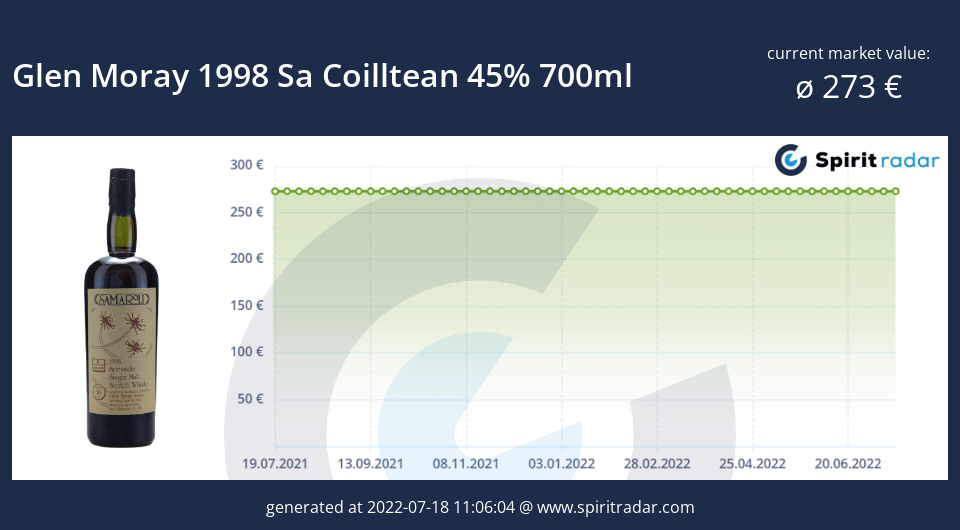 Glen Moray is a single malt Scotch whiskey distilled in a sherry butt cask, meaning that it will be sweet like sherry. Delightfully fragranced, you will feel drawn to spend more time sniffing this whiskey than others. And it is no mystery why when you recognize the scents of fruits, raisins, trees, and nectar all rolled into one glass of whiskey. Each time you take a sniff, you are sure to notice a different scent. The taste is more restrained, though it is delicious with its flavors of oak, pepper, mint, and tangerines. The finish is slightly oily, which means it will coat your mouth and last a long time. You will get aftertastes of sour fruit, nuts, and lemon tea. Only 356 bottles of this whisky were bottled.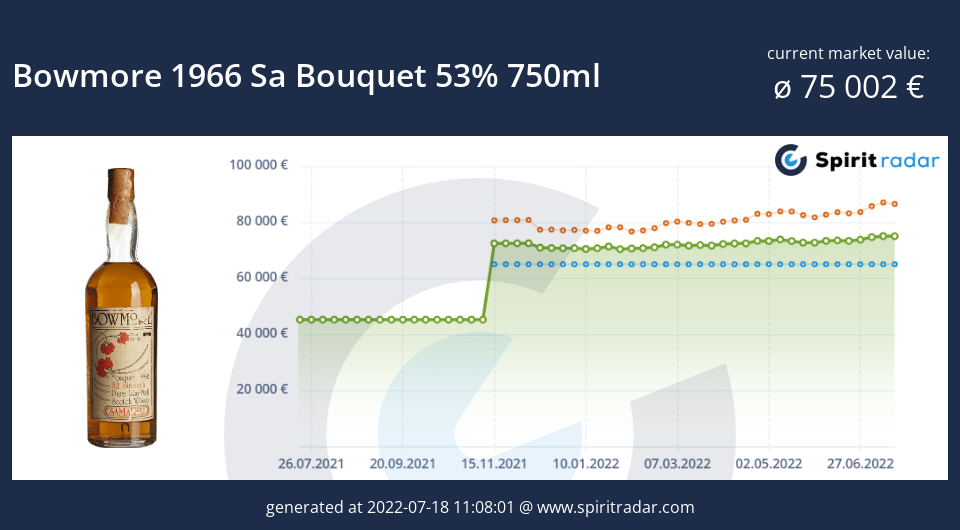 This single malt scotch whiskey was distilled in a sherry cask and bottled in the Bowmore distillery in Scotland. The label stands out beautifully against the light golden color of the spirit inside the bottle. This is one of Samaroli's highest-rated whiskeys on most websites, which is a testament to the deliciousness you are about to treat yourself to. Your nose will be met with the intense scents of grapefruit, tobacco, and vanilla, and your taste buds will thank you for the fresh tastes of tropical fruits, smoke, and pepper. To finish it off, you will experience a long aftertaste of even more fruits and spices, and wood. After your first sip, you will understand exactly why this bottle of whiskey is so beloved. This whisky comes from a limited edition and the release contains only 720 bottles.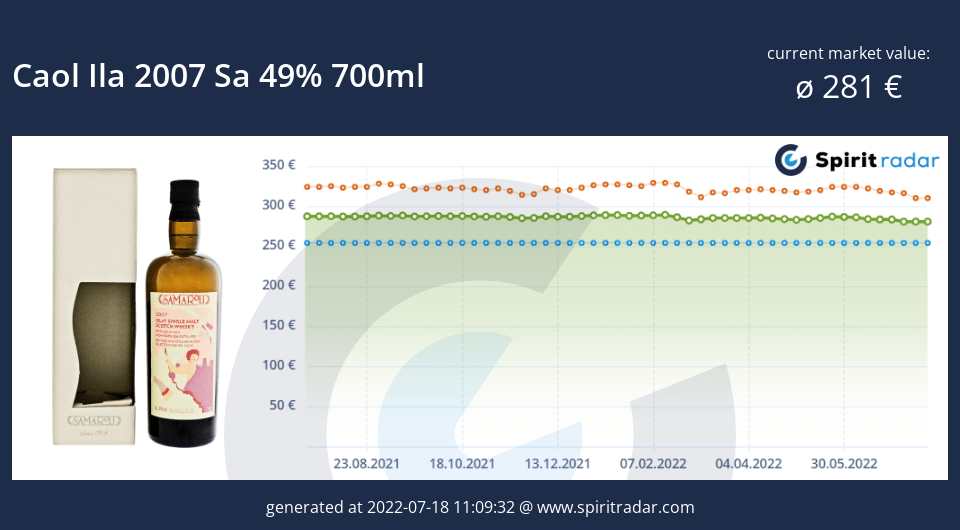 Bringing you yet another single malt Scotch whiskey, Samaroli has enlisted the help of the Caol Ila distillery for this bottle. The artistry on the label of this bottle is beautiful and well-fitting, with the shape and the color of the bottle itself. The fresh scents of sea breeze, oak, and salted caramel will entice all of your senses, urging you to hurry along with the first sip. The refreshing almond, smoke, and barley tastes will not disappoint, guiding you further for a second sip. But, as always, remember to take your time and enjoy the full experience of a drink of this delicious whiskey. The finish is not something you will want to rush through, as it will bring to mind even more feelings of calmness and refreshments. The aftertastes of grass and sea salt will linger on your tongue, and when it is gone, help yourself to the next sip.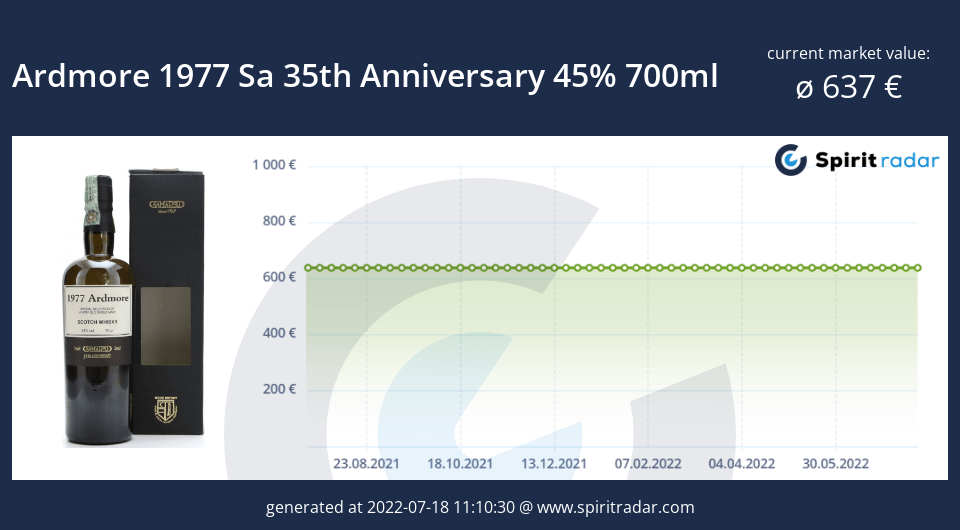 This bottle has a classic look with its dark brown glass and simple yet elegant label. Yet another single malt Scotch whiskey, this whiskey was bottled at the Ardmore distillery in Scotland. This whiskey has been described as intense and soft, which is not quite as contradicting as it may sound. The aroma of this whiskey is where the soft description comes from: a discreet scent of smoke will meet your nose, along with citrus and honey. The intensity comes from the taste: your taste buds will rejoice at the delicious flavors of fruit, butter, and lemon. The finish is of medium length, with an oily aftertaste. This ensures that the aftertaste of smoke and earth will linger in your mouth. Only 738 bottles of this excellent whisky were produced.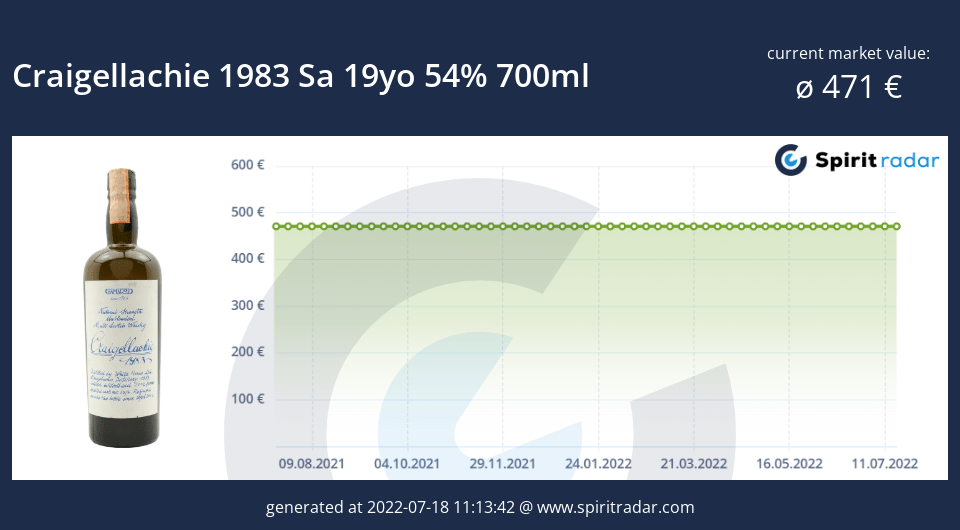 You are introducing this single malt Scotch whiskey distilled at the Craigellachie distillery in Scotland and bottled in the same country. The glass of this bottle is a beautiful dark color, and you will be surprised at the gorgeous pale gold color of the spirit. With your first sniff, your senses will be assaulted with the intense scents of flowers, soap, and oranges. The taste of lemons is the most vital thing you will notice with your first sip, which may be overbearing but also strangely delicious. The finish on this whiskey is short and straightforward, with nothing much besides the taste of the oak cask it came from. This is the one for you if you are looking for a simple yet intriguing bottle of whiskey. You can find only 276 bottles of this exclusive whisky in the world.
Whisky bottles from Samaroli