Shinanoya is a retail chain in Tokyo that has transformed whisky production and sales in Japan, located in the heart of Tokyo, starting in 1930. Shinanoya has been involved in foods such as Fresh food (blue, pulp, fresh fish, vegetables), General food, liquor sales, imported wine, cheese, and liquor specialty stores. It has been a significant player in the Japanese whisky scene for over 40 years. The retail brand introduced whisky in 1951. Since then, they have established many supermarkets and liquor stores across Tokyo and Yokohama. The business presently works as an independent bottler and importer. They choose barrels from affiliated businesses instead of bottling them.
Shinanoya is one of the most popular brands in Japan, with stores across the country having the whisky distributed both at home and abroad using brick-n-mortar stores and online outlets such as Rakuten.
The Shinanoya releases are uncommon outside of Japan, sell out rapidly, and are thus somewhat challenging to locate. The Shinanoya Whisky is a honey-based mix of apples, cranberries, and lemon. The nose offers up notes of apples left to mature in a barrel for some time. The spirit is light in the body and a bit on the dry side. The company focuses on the concept of "safety and deliciousness." The whiskies bottled by Shinanoya are made for people who want to taste something unique but aren't afraid to experiment. It's excellent for people looking for a non-traditional flavor profile in their drinking experience. The flavor is light and refreshing, with an absolutely delicious and slightly sweet taste. The afterburn of whisky is not like anything else and is hard to describe in words. It won't leave your mouth dry or make your head spin.
Shinanoya's single malt whisky range includes single malts from Scotland, Japan, and Canada. The company has recently started to produce Japanese whisky under its label, which uses barley grown in Scotland and cereals from Japan. Its whisky is made using a traditional method, and the taste is similar to Scottish whisky. Shinanoya's whisky has won many awards amidst tough competitors, including the Icon Of Whisky award four times.
The concept of selling whisky realized that Japan had few places where customers could buy it directly from producers. So instead, the Shinanoya label is used for many of the private bottlings in the whiskey area, and many more private bottlings are created for other bars and events around Japan.
The company has always been committed to innovation and quality and has developed new products based on customer feedback and experience. As a result, Shinanoya products have gained wide recognition both at home and abroad.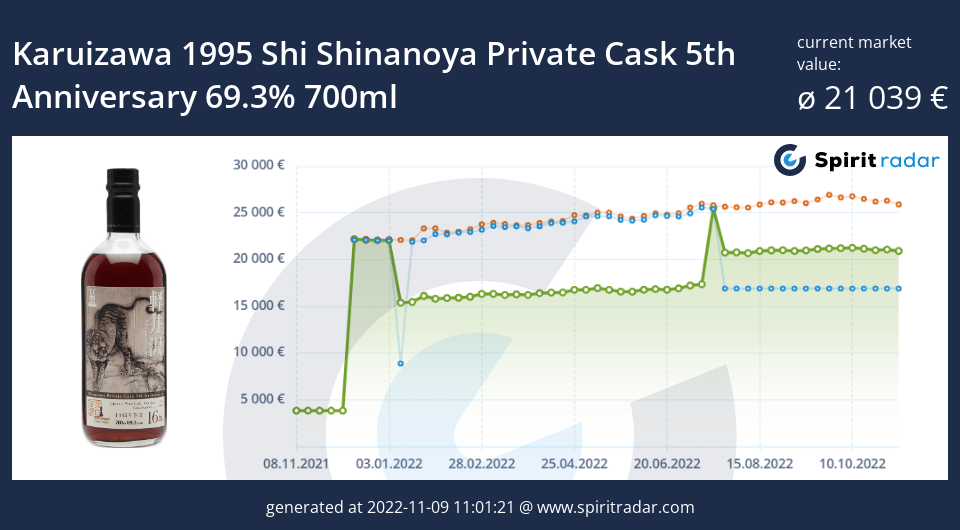 Karuizawa 1995 Shi is a single malt whisky produced from the distillery Karuizawa but Bottled by Shinanoya, and was distilled as a Vintage in 1995 at Karuizawa Distillery and is non-chill filtered. Its official description reads: "A sherry-like aroma and dense texture lead to a smooth and rich taste with notes of dried fruit and spice."
This bottle was released in 2012 and was only available at Shinanoya's store due to the limited production of 180 bottles. Sixteen years of maturity in the Japanese Wine Cask give it a unique aroma and taste. Karuizawa 1995 Shi has an average of 95/100 points across 15 reviews on Whisky Connosr, indicating an above-average consensus.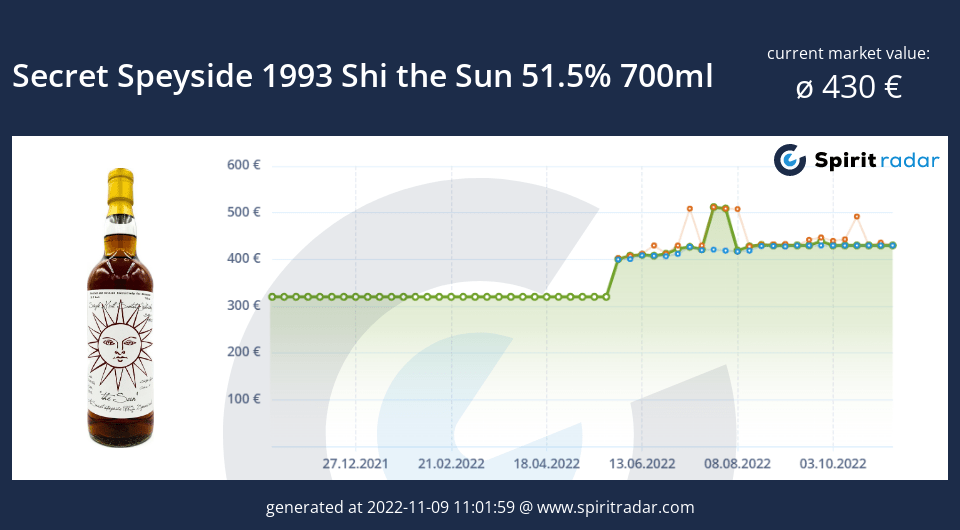 Secret Speyside 1993 Shi is a single malt whisky Bottled by Shinanoya in Japan, the world's most advanced market. In addition to the standard bottling of single malt, it has a series of special releases, such as a limited edition and an anniversary release.
With just a limited 336 bottles produced, the bottling series was the SUN you find on the bottle's label. The whisky was bottled at cask strength with an age statement, although all bottles were filled from one cask. The whisky has aged 25 years in a refilled American oak cask.
The Secret Speyside 1993 Shi was released in November 2020. It is based on an existing recipe with some new components that were developed specifically for this release: a particular cask type (American oak barrels) is Hogshead Cask, and a higher proportion of grain alcohol (80%) than other Secret Speysides (60%). The result is an intense, smooth, rich whisky that embodies the spirit of Scotland's Highlands. It is amber with hints of gold and red and subtle hints of spices such as cinnamon and gingerbread. The palate is clean with flavors of dried fruits & berries. The nose reveals notes of honeycomb, vanilla icing, and dried fruit such as raisins & prunes or apricots & apples.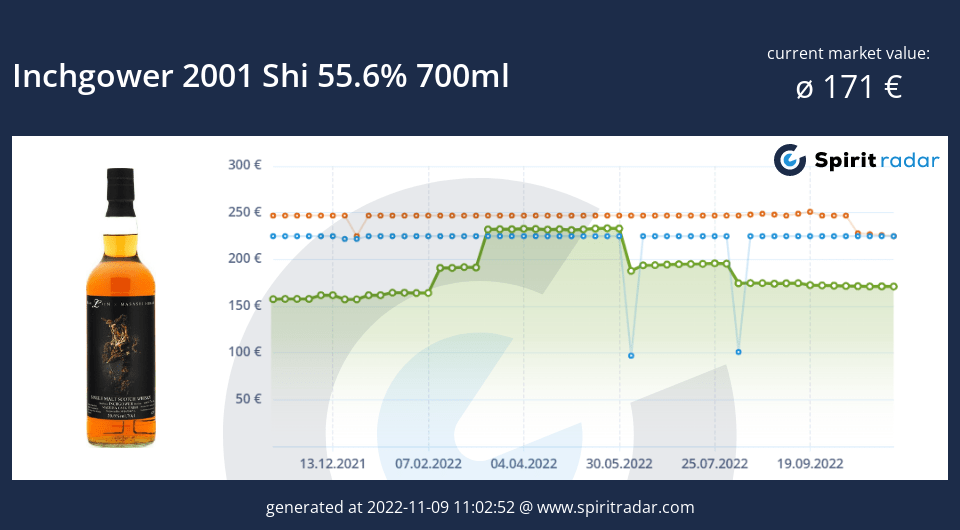 Inchgower 2001 Shi is a single malt whisky distilled by Inchgower in 2001 and bottled by Shinanoya in 2019. Inchgower 2001 Shi was distilled on the same day as Inchgower 1997 Vintages, but it was aged in different barrels.
It's a Scotch malt whisky produced by the independent bottler Shinanoya. The whisky was distilled by Inchgower and then aged for 17 years in the Madeira Cask Finishbefore being bottled.
The result of the lifelong maturity in the cask is the rich honey blackberry jam, toasty oak, and vanilla taffy. The aroma is friendly and sweet, with a hint of honey, toffee candies, and soft woody fruits like cherry and pineapple. On the palate, it's all about the honeyed sweetness with hints of coffee and dark chocolate. In addition, there's a nice touch of spice that adds depth to this wine. The finish is soft and lingering on the palate with hints of vanilla, honeycomb, and brown sugar.
Inchgower 2001 Shi is a limited release of only 1 600 bottles, and it is available for purchase from the Shinanoya website and select retailers. As such, it's an entry-level single malt from one of Japan's oldest distilleries.
Whisky bottles from Shinanoya