Signatory Vintage Scotch is an independent bottler and distiller of vintage and unique Scotch located right in the homeland of Scotch: Scotland. The company was founded in 1988 by Andrew Symington and Andrew's brother. The name "Signatory" came from the original idea that every single bottle of Signatory Vintage was going to be signed by a different celebrity.
However, the first bottles supplied by the company sold long before a celebrity could be found to sign them. Hence, the name stuck, though the original idea did not pan out. To this day, there are no signed bottles of Signatory Vintage, though that does not take away from the deliciousness that is sure to be supplied by this Scottish company.
Official website: signatoryusa.com
From 1988 to 1992, the company was located in Leith, near Edinburgh. However, after those first four years, the company expanded to the point that it needed a larger location. This is how Signatory Vintage came to be located in the heart of Scotland's capital city: Edinburgh. In this new location, the company began to bottle whiskey for themselves.
Because the Signatory was now bottling whiskey, a new semi-automatic bottling plant was built. This helped severely increase the company's capabilities, further increasing its output. Its output increased so much that Andrew was able to buy his brother's portion of the company in 1997. He has been running the company by himself ever since.
Andrew Symington bought Edradour Distillery in 2002 and moved the company headquarters to the Highlands, where the distillery is located. However, remember that Signatory Vintage does not store its whiskey in the exact location. Instead, Symington has decided to rent several warehouses to store all the casks as they age.
Signatory can boast that the company never uses artificial colors for their whisky; all Signatory Vintage whiskey is naturally colored. In addition, the company produces three significant collections that show off the skills of the distillers. These three collections are the Beginner's Series, the Un-Chill-filtered Collection, and the Cask Strength Collection.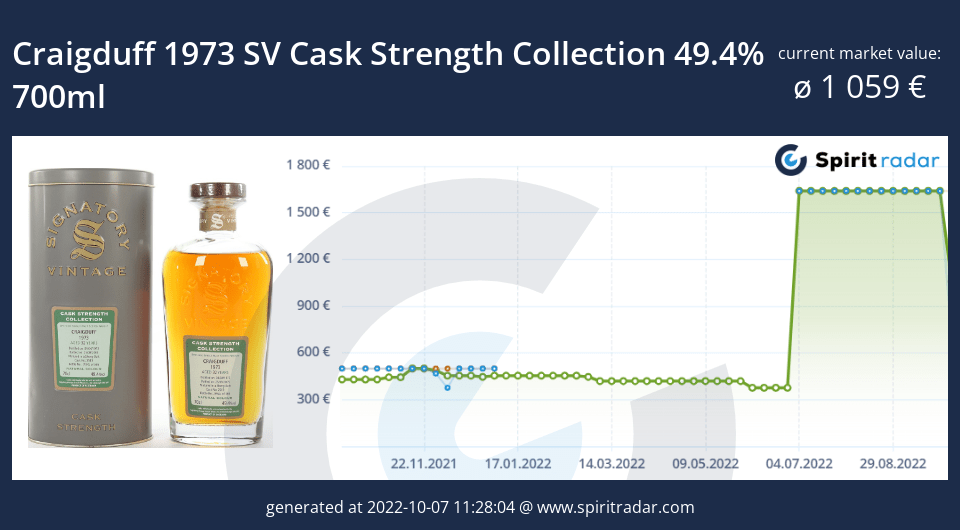 This whiskey is a beautiful, all-natural color before indulging in its exquisite taste. Notice how this single malt whiskey lets the light shine through at the edges of the bottle while getting darker towards the middle. In addition, the simple green label lets everyone know the age of this whiskey and which collection it belongs to.
This bottle of whiskey was aged in a sherry butt cask, which explains the strong alcoholic smell that will initially greet your nose. You may also notice hints of lemon and hazelnuts. Your tongue will delight at the mature tastes of juicy mango, spices, and pepper. The aftertaste is rather long, coating your tongue with the flavors of wood, citrus, and ginger. Only 566 bottles were bottled worldwide.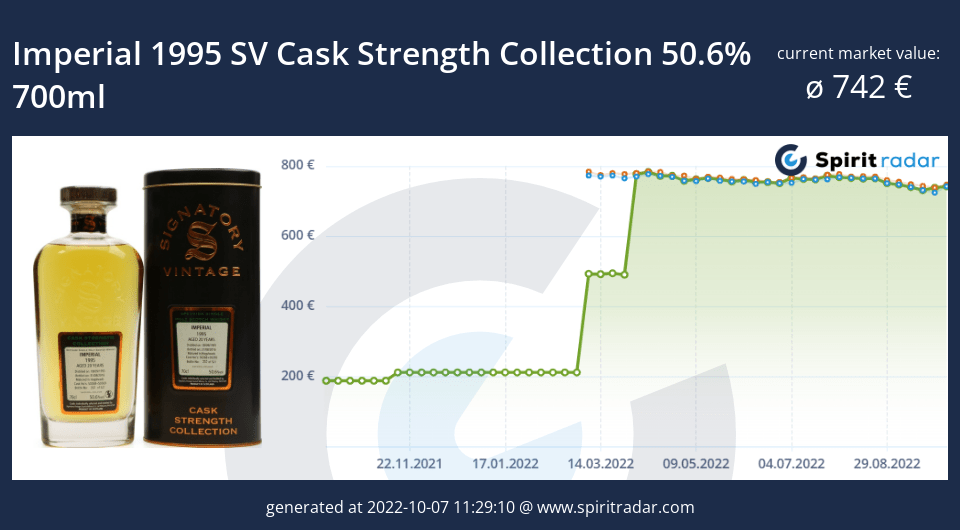 Much like the previous bottle, this bottle from Signatory Vintage also graces our sight with a gorgeous color; however, this color is much lighter than the last. Also graced with a signature, simple label, this bottle proudly states that it is from the Cask Strength Collection as well. This single malt whiskey was aged in a bourbon hogshead cask.
The smell and taste of this whiskey have often been described as "mature," which helps explain why it is so well-loved. Your nostrils will be greeted with hints of flowers and fruits, and you will indeed be reminded of a large, open meadow. The taste is fruity yet sharp at the same time, followed by hints of pepper and caramel. The finish is also rather sharp, but it lasts longer and will leave you craving another sip. Only 521 bottles were produced.
This vintage bottle of whiskey comes in another beautiful color, which seems to be a running theme with Signatory Vintage whiskies. This one is a light honey color with a classic white label that gives it a very distinguished appearance. The fancy font on this label only adds to its appearance. This single malt whiskey was aged in a refill butt cask, adding a sweet sherry taste to this bottle.
This whiskey has a distinctive initial peppery smell for the nose, followed by hints of toffee and vanilla. Your tongue will want to dance in your mouth when this liquid pours over it with its tastes of orange, cinnamon, and chocolate. The finish is relatively dry, leaving the taste of smoke and oak in the back of your throat. This is a limited edition of only 618 bottles.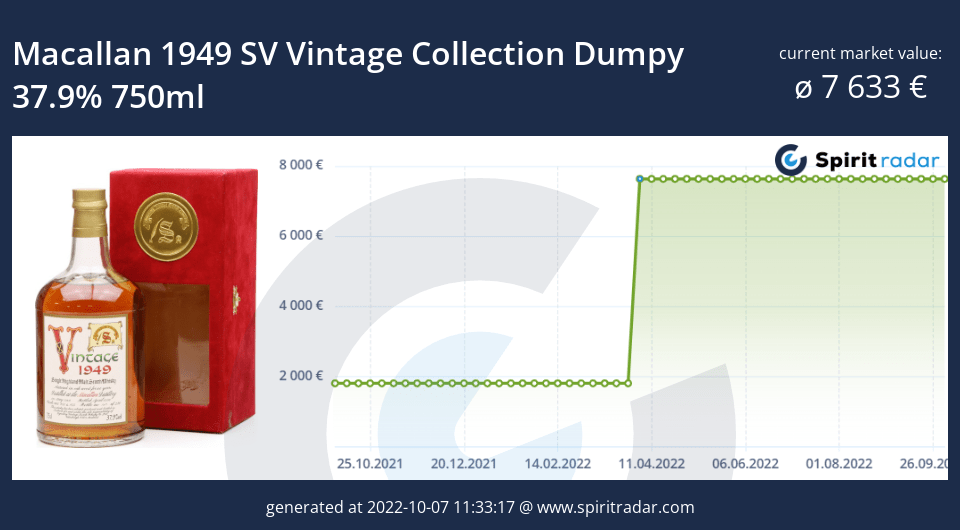 If you like your single malt whiskey on the darker side, this bottle will not disappoint. This bottle is almost a cola color, which clashes well with its simple yet large white label. The label gives off a medieval vibe, emphasizing its advanced age. Aged in an oak cask, you will get lots of wood tastes as you slowly sip.
When you first sniff this bottle of whiskey, you will be greeted with the scents of leather, lemon, and cucumber. The taste is very dense, with hints of oak, biscuits, and prunes. The finish is surprisingly spicy and sour. Specifically, your mouth will be coated with the tastes of beer, caramel, and prunes. Only 280 bottles were produced.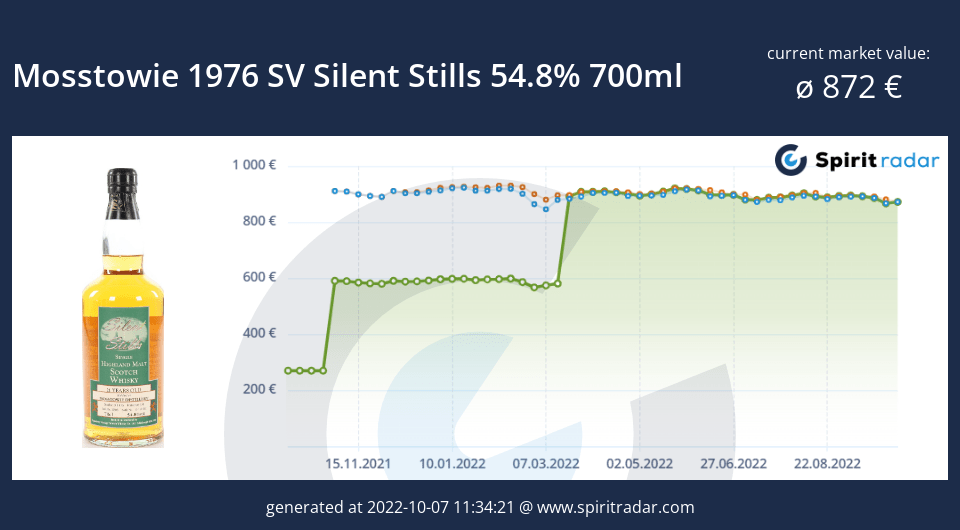 Another beautiful bottle of single malt whiskey that Signatory Vintage bottled, this particular bottle comes in a light golden color that is sure to catch your eye. The large green label and gorgeous scenery that is included remind you forcefully that this is a legitimate Scottish Highlands Scotch. And that means that it is sure to be delicious.
To match its light color, this whiskey will give your nose strong hints of citrus, herbs, and peaches. You can also taste the herbs when you take your first sip and subtle tastes of licorice and vanilla. The finish is long, coating your entire mouth with a burning, zesty taste of spices, ginger, and even a bit of fruitcake. This whisky comes from a limited edition of only 242 bottles.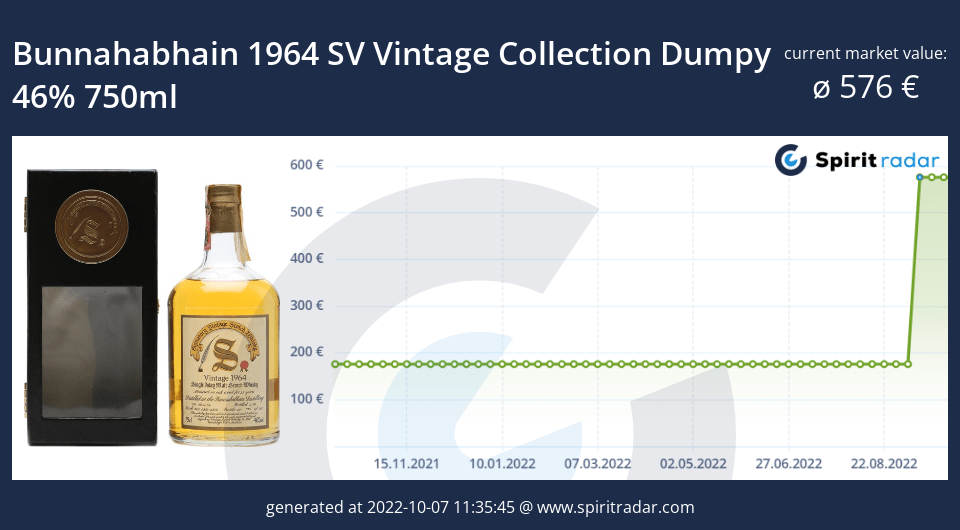 This whiskey is also gorgeously colored. This bottle is sure to grab attention with a vintage white label and a light honey color. It was aged in an oak wood cask, leaving behind a unique woody taste. As a result, this whiskey is often described as interesting rather than just plain delicious.
Your nose will thank you for your first slight smell after it is met with hints of spices, lemon, and herbs. The taste packs more of a punch, gracing your taste buds with a sweetness that is sure to remind you of fruits and honey. The finish is delightfully long, coating your mouth with glorious flavors of fruit, cream, and smoke that will leave you excited for your next sip. Only 900 bottles were produced.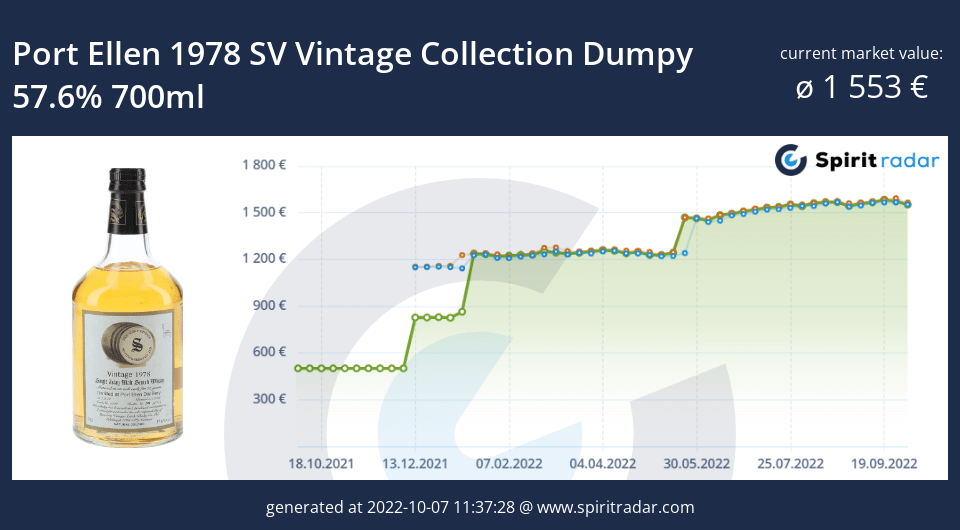 This single malt whiskey was aged in an oak cask, leaving behind woody scents and tastes that can be seen in its beautiful amber color. This bottle will catch your eye right from the get-go with its classic white label and traditional font. This bottle was distilled at the Port Ellen distillery on Islay's isle.
You will get a strong whiff of salt, licorice, and freshly baked bread with your first gentle sniff. Your tongue will dance in your mouth with hints of more salt, citrus, and a bit of leather. Adding a little bit of water will make your taste drier. The finish to this whiskey is short and salty, though adding water will cause the finish to last a little longer. There are only 262 bottles of this whisky.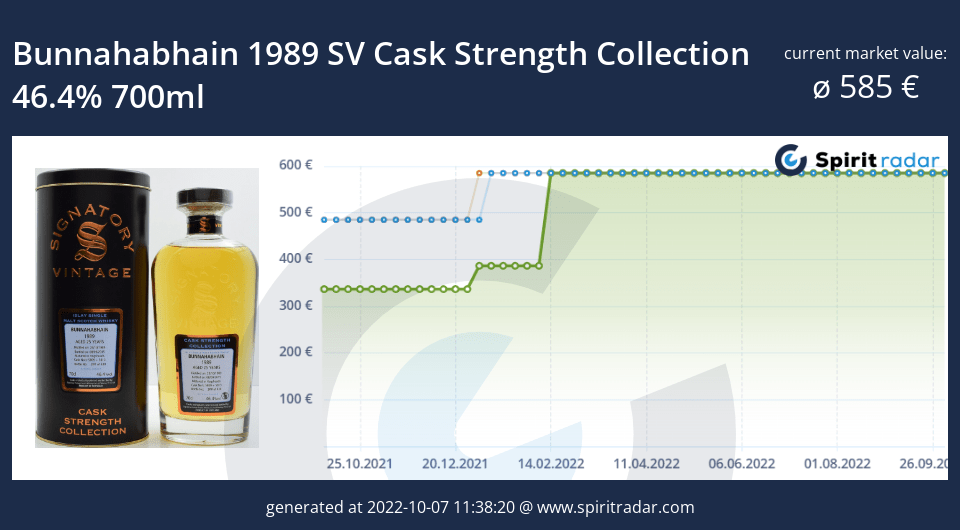 As with all the Signatory Vintage whiskey bottles, this bottle displays a typically beautiful color. Specifically, this bottle is a gorgeous light-honey color that will grab your eye. The bottle is stamped with "Signatory Vintage," and the label is black and white. The font is more modern than some other bottles, adding to its appeal.
This whiskey was aged in a hogshead cask, meaning there was less wood contact throughout the aging process. Perhaps that adds to the fact that there is a less woody appearance throughout the tasting experience. The nose will bring hints of citrus and herbs. Your tongue will be coated with spices, ginger, and nuts. The finish is long, with hints of spices and oak. Only 438 bottles were produced.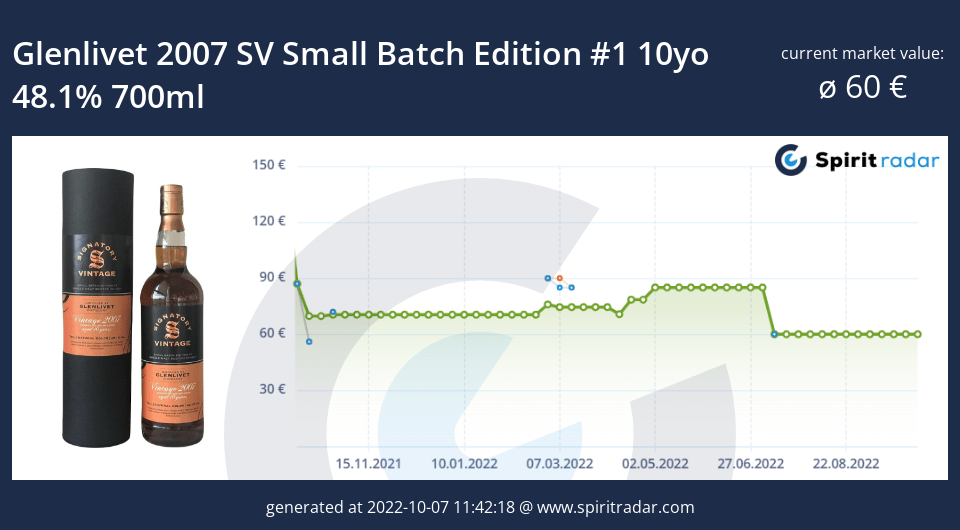 This glorious bottle of whiskey was aged in sherry butts, providing a sweet and unique taste. This is a darker-colored whiskey: more of a dark amber color that makes you think of a dark, stormy night. The label boasts both Glenlivet and Signatory Vintage on its black and orange print, meaning that you will be delighted with the best of both of these famous whiskey providers.
Sit down and relax, and get ready to enjoy this tasting experience. Your nose will be greeted with the sweetness that is to be expected from the sherry butts. Your tongue will be delighted with the delicious blend of fruits, spices, and oak that will grace your mouth. The finish is medium-long and dry, with hints of sherry, oak, and nuts. This is a limited series of only 2 927 bottles.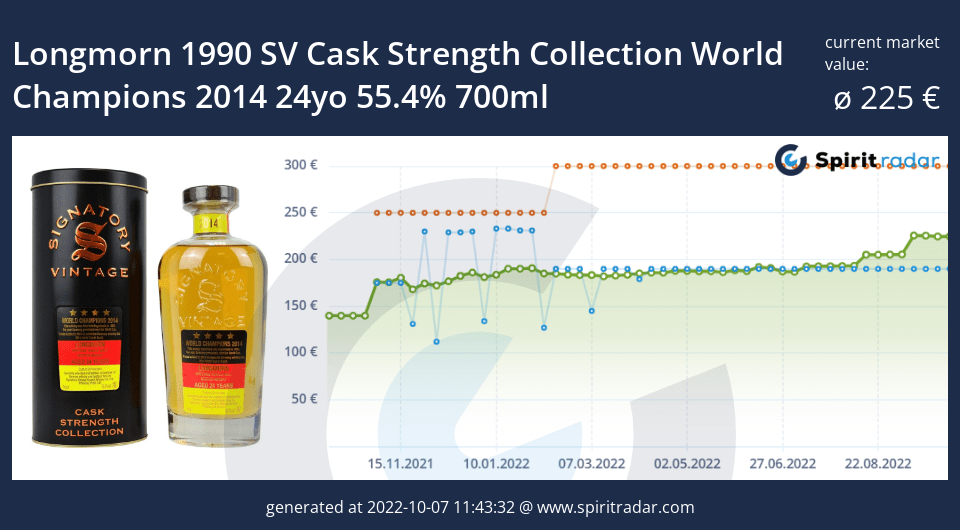 This is another perfectly gorgeously colored bottle of whiskey brought to you by Signatory Vintage. It is a beautiful color: just a shade or two lighter than amber. The label is tri-colored: black, red, and yellow. This is to pay tribute to Germany, which won the 2014 World Cup in Brazil; this whiskey was bottled that same year.
Water is often recommended to be added to this whiskey to guarantee the best tasting experience possible. Your nostrils will be met with a delightful sweetness and hints of oak and honey. The taste can be very strong without water, with a powerful reminder of spices and honey. The flavor is less intense but still wonderful when diluted. You will experience an aftertaste that is long and sweet. Only 2 014 bottles of this whisky were bottled.
Whisky bottles from Signatory Vintage