Silver Seal is a company that offers one of the most authentic selections of fine and rare whiskies and rums from around the world. The company was formed in 1979 to provide excellence to anyone who appreciates a great glass of whisky or rum. So whether you are looking for a great vintage or a specialized bottle, Silver Seal has covered you.
Official website: silversealwhisky.com
Silver Seal also offers personalized bottling for that special person in your life. Don't know what to get someone special for their birthday? A delicious bottle of rum with exclusive bottling sounds like a present that almost anyone would enjoy. It does not matter if you are an amateur or an enthusiast; you will indeed find a bottle that you love with Silver Seal.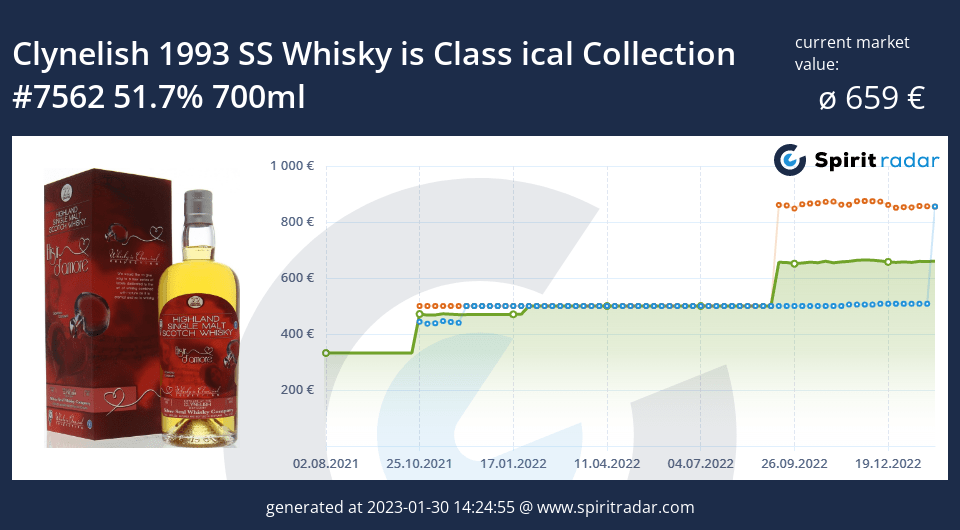 In 1993, the Clynelish Distillery in Scotland finished the distilling process of this single malt whisky. It was then aged for 22 years before being passed on to Silver Seal for bottling in 2016. There were only 259 of these limited edition bottles made. As always, Silver Seal did not disappoint; wrapping the wheat-colored whisky is a gorgeous red label that is sure to remind you of love and Valentine's Day.
Your first sniff of this unique whisky might remind you of baby powder, but that aroma is quickly replaced with that of smoke and mango. The taste is medium-bodied, and you are bound to notice hints of fruits, wood, and more smoke dancing on your delighted tongue. The finish is gentle and all-encompassing, delicately coating your mouth with the tastes of cinnamon, apple juice, and mint.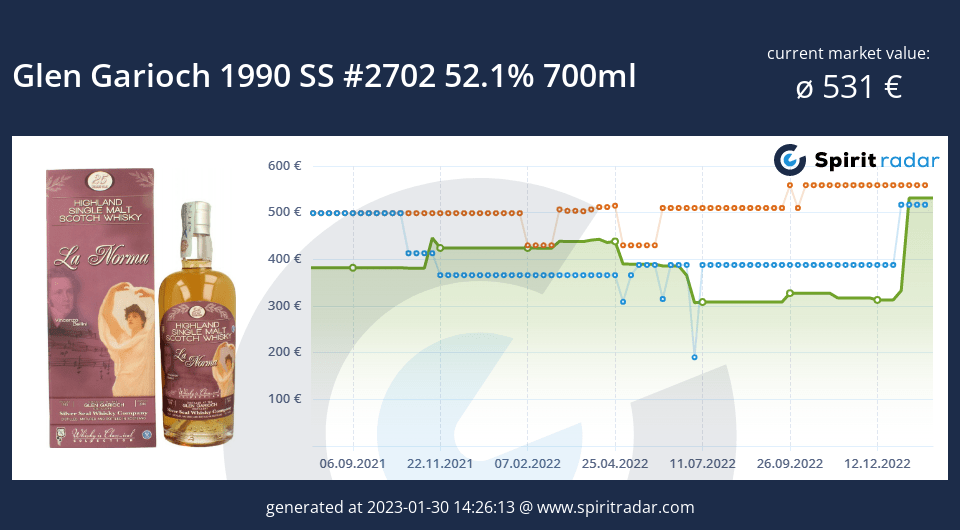 This bottle is brought to you proudly by the Glen Garioch distillery in Scotland, where this whisky's humble beginnings started in 1990. It was aged for 25 years before being packaged into 243 bottles by Silver Seal in 2016. This whisky is delightfully honey-colored, and the stately label proudly alludes to the opera by Vincenzo Bellini titled La Norma.
Upon your first gentle sniff, you will get strong whiffs of spring flowers accompanied by pastries and malts. Next, the tastes of yellow fruits like mango and papaya will dance through your taste buds, along with slight hints of leather and tea. The finish is very long, meaning you will be happy to wait long periods between sips. The long-lasting hints of lime and tobacco mean that you can make this bottle last even longer!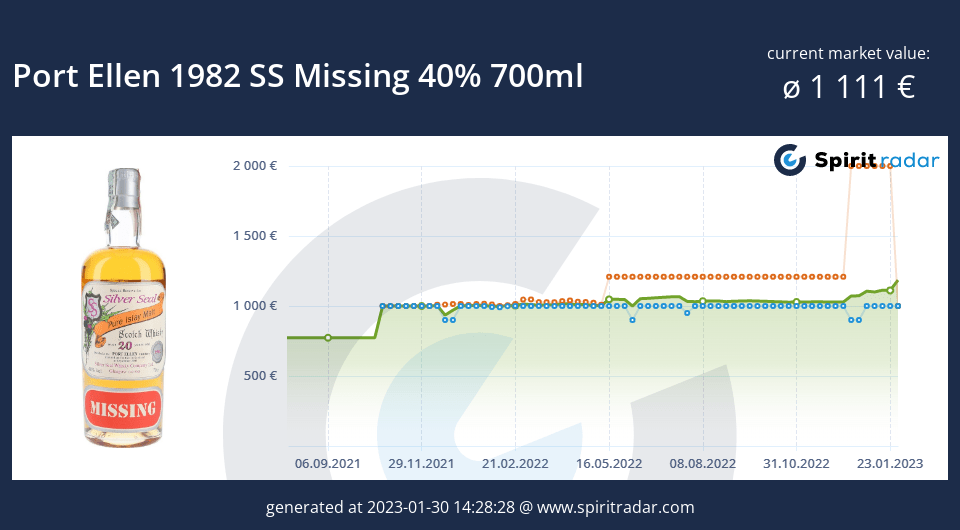 This is a very special bottle due to the fact that the Port Ellen distillery, located in Scotland and the location where this bottle was distilled, has since shut down. This means that, if you are ever able to get your hands on one of the 120 bottles of this whisky, it might be your only chance to taste the delicious Port Ellen whisky. This particular bottle was aged for 20 years before bottling by Silver Seal.
The first thing you will notice about this whisky is the delicate perfumes drifting from your glass. In particular, you may notice hints of seawater, dried fruits, and root vegetables. The taste is full of citrus fruits, with lesser flavors of oysters and cocoa. The finish is sweet, with an average length and hints of more salt and pepper that give your mouth a thorough coating until your next delicious sip.
Whisky bottles from Silver Seal