The Willett Distillery was established by Thompson Willett in the spring of 1936 when he was 27. Thompson's father, Lambert Willett, had acquired property, so the family decided to build a distillery there. Willett Distillery's first batch of Kentucky Bourbon Whiskey was made in the spring of 1937, shortly after the distillery's completion. On March 17, 1937—St. Patrick's Day—they produced a batch that totaled 300 bushels (30 barrels). One of the family's rickhouses, which can hold up to 5 000 whiskey barrels, is where the freshly barreled Bourbon was kept. Some of the highest points in the county were chosen for rickhouses so that the calm wind could help the whiskey age.
Official website: kentuckybourbonwhiskey.com
Thompson Willett's descendants are currently carrying on the family legacy of producing Kentucky Bourbon and Kentucky Rye Whiskey in the exact location where Thompson and his family worked over 80 years ago.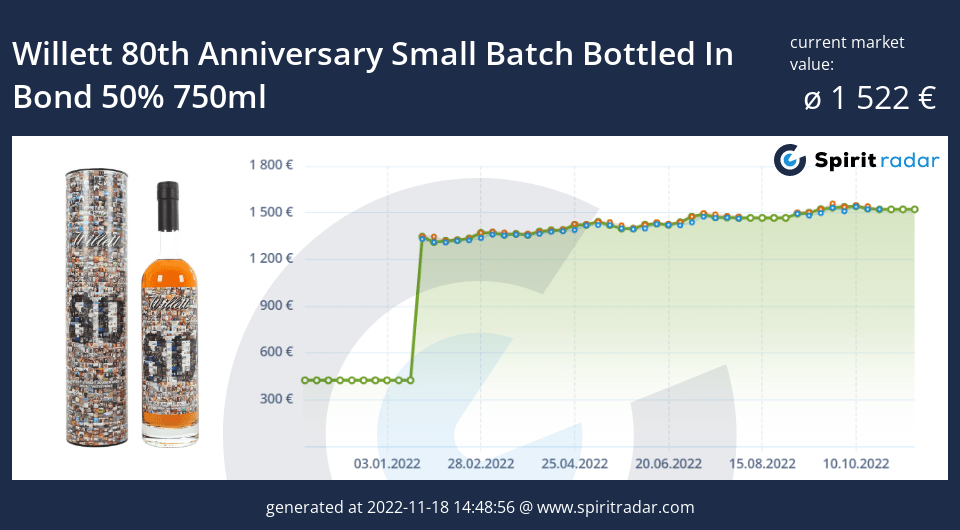 To commemorate eighty years of excellence in distillation and genuine bourbon beauty, the masters at Willett Distillery now offer a limited edition of their Family Estate Single Barrel whiskey. With only 5 200 bottles produced, it's safe to say that this edition is among the most coveted by collectors. A pleasant aroma fills the nostrils, as though you were strolling through your house as the Christmas decorations went up, with layers of roasted wood, candied oranges, warm baking spices, and gingerbread cookies drenched in sugar. The flavors on the tongue are a riot of sensual abundance, a kaleidoscope of vanilla-coated fruits and chocolate drizzles and drippings floating on a sea of spicy ginger. Unwrapping a bottle of Willett's 80th Anniversary on Christmas Eve is the one present you'll look forward to opening not only on Christmas Day but every night of the year.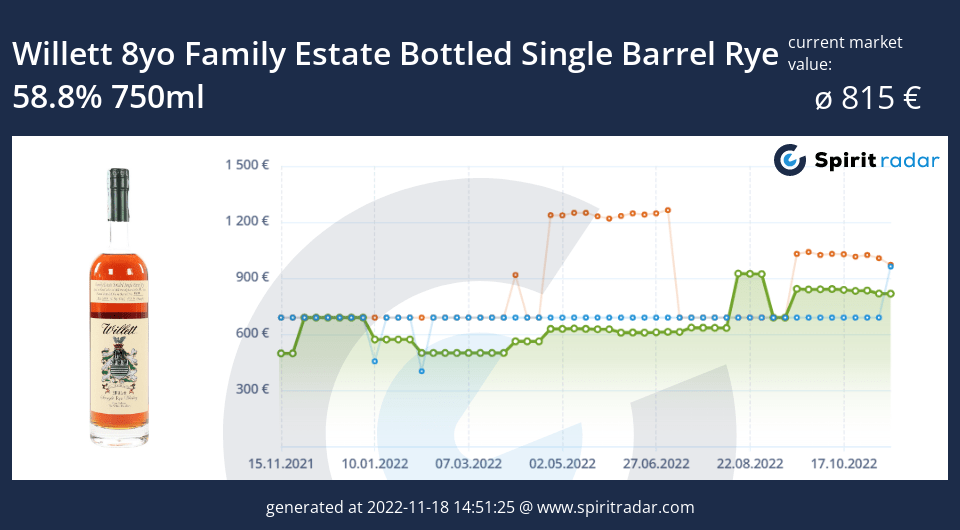 It's easy to see why the Willett Family Estate brand of whiskey is so revered: the company has continuously produced spirits since the 18th century. You may ride a wave of sweetness and richness with Willett's 8-year-old Family Estate single-barrel rye whiskey, which brings that tradition into the modern Day. Classic rye spices and candy-coated black licorice join notes of buttery maize and pulverized mint leaves for a fragrantly traditional but modern scent. New flavors of black licorice and spice are introduced in the mouth, leading to a root beer cream–hued sweetness in the finish.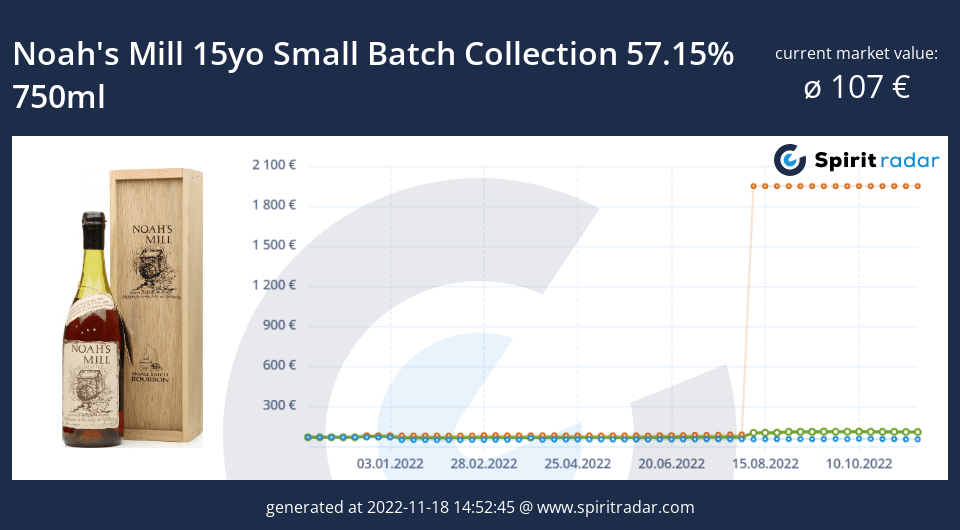 When it comes to whiskeys, Noah's Mill whiskey is one of the most luxurious and opulent options available. Floral overtones and a scent of walnuts and prunes. Walnuts, prunes, spices, lavender, and just the right amount of acid all come together to create a mouthful that tastes just like it smells, culminating in a trail of burned caramel that lingers long after you swallow. It's a genuine Kentucky item.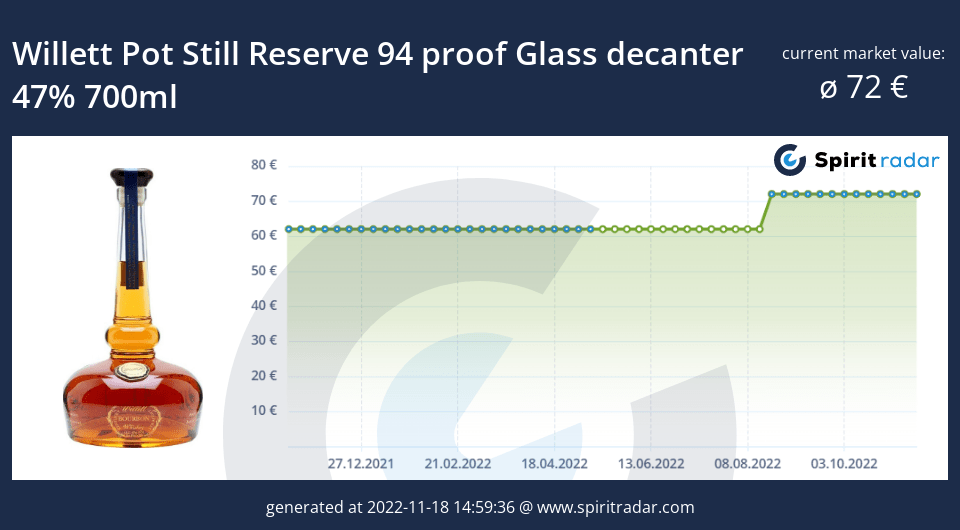 Willett Pot Still Reserve, recognizable in its copper pot still-inspired container, was made available in 2008. See elsewhere if you're searching for thick vanilla and caramel richness in your whiskey. This current incarnation is a restrained, drier taste. Before the perfume takes shape, there is a vaporous spirit that is dry and spicy at first, developing blood orange, gum, and sweet oak notes as more air contact deepen and sweetens the bouquet and bring forth vanilla, rock candy, corn cob, and peppermint. It has full-bodied, medium-dry delivery. The whiskey contains cocoa, orange zest, and dried corn. Before the end picks up speed with a string of sweets, there is firm wood and a hint of tea leaf. It finishes with a strong length, black rye bread-like flavor, and a light savor. This demonstrates the diversity of bourbon and rye flavors with a well-crafted sweet-dry blend.
Whisky bottles from Willett Distillery