Yamazaki Whiskey is Suntory's premier single malt whisky, distilled in Japan's earliest malt distillery and loaded with fruits and Mizunara scents.
Official website: house.suntory.com
Yamazaki gave birth to the unexpected, subtle, but powerful sensation of a Japanese single malt whiskey. Its unique multi-layered flavor is widely acclaimed by whiskey enthusiasts all over the globe. It is mystical and profound, created at Yamazaki Distillery, the birthplace of Japanese whisky. Yamazaki Whiskey is not just Japan's No. 1 single malt whisky but is also loved in over 35 countries.
Suntory has mastered the Art of Japanese Whisky since 1923. Suntory Whiskey's unique creativity and ingenuity are admired by whisky enthusiasts all over the globe. Torii imagined a Japanese method to create a distinct kind of whiskey, inspired by conventional Scottish whisky, by selecting a territory and climate radically different from Scotland's. As a result, the Yamazaki Distillery is the origin of Japanese whiskey. Tucked majestically on the outskirts of Kyoto, this place was initially known as "Minaseno," and it is the source of one of Japan's finest waters.
Sen no Rikyu, Grandmaster of "The Way of Tea," also lives in Yamazaki. Yamazaki Distillery is located near the confluence of the Katsura, Uji, and Kizu rivers, which creates a distinctive foggy atmosphere and some of Japan's finest waters. This location's temperature and moisture variability produce optimal circumstances for barrel aging, often described as "Suntory Maturation".
Yamazaki Distillery is characterized by being the only distillery that can create a wide range of whiskies. It began with Suntory's quest to create world-class whiskey that would delight the sensitive Japanese taste. As a result, the distillery's artisans have added new inventions while retaining practice techniques handed down from their forebears in every aspect of whiskey manufacture - fermentation, distillation, maturing, and vatting.
A good whiskey needs excellent water and good aging in the appropriate atmosphere. Torii spent years searching for an authentic Japanese environment to create a distinctly Japanese whiskey that could rival Scotch whisky. Yamazaki is located in a foggy region between Mt. Tennozan and Mt. Otokoyama, wherein three rivers converge. It features one of Japan's smoothest waters and is suitable for maturing whiskey. For many generations, the grade of whiskey manufactured in the Yamazaki distilleries has shown this selection of sites.
A whiskey is born from the beauty of the environment in the Land of the Rising Sun and the intricacies of its changing seasons, from the unfathomable source of its clean rivers and the skills and souls of its finest craftspeople.
I was inspired by the Japanese method, communicating to the spirit and waking your sensations, returning you to the origin. Suntory Whisky represents the coexistence of the Japanese environment and Japanese culture. Suntory Whisky combines the subtle powers of the Japanese landscape with the zeal and perfection of the most excellent Japanese craftspeople.
Suntory Whisky represents the coexistence of the Japanese environment and Japanese culture. Suntory Whisky becomes an artistic expression as a result of this one-of-a-kind mix. The greatest Japanese craftspeople never add or subtract anything, instead of amplifying the beauty and vitality that resides deep inside each component.
They are modest enough to recognize that their creativity can only be as good as the inherent grandeur of each element. As a result, their craft has remarkable modesty, whether mixing or distilling. This link between their art, habitat, and humility fuels their unwavering chase of flavor at every level of the whisky-making process.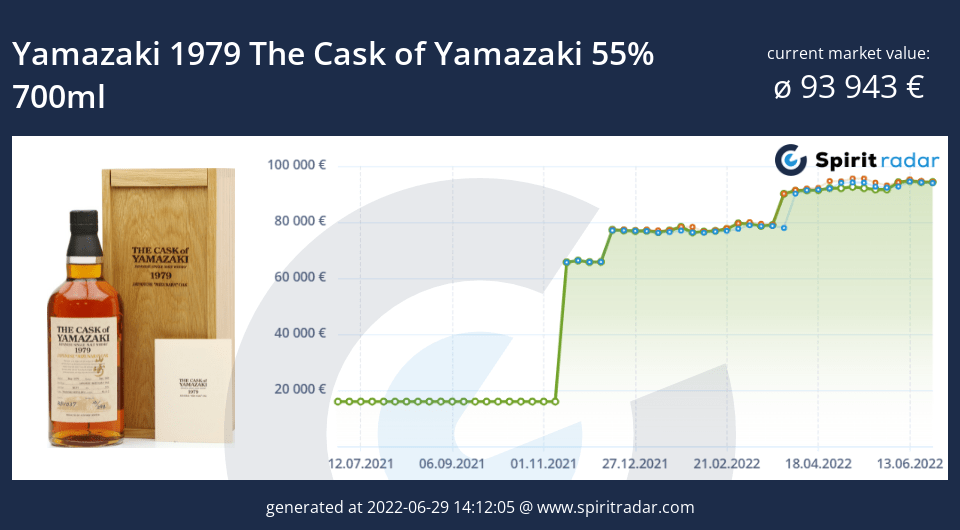 Yamazaki 1979 The Cask of Yamazaki may be the most collectible whiskey to come out of Japan.
Suntory Yamazaki 1979 was aged in exceptional Japanese Mizunara oak barrels for 29 years, which are claimed to provide a rich cinnamon flavor. The whiskey is copper in color, with overtones of pineapple and peaches on the scent and a silky vanilla flavor that combine to provide a balanced single malt with a lengthy, pleasant finish.
The flavor is quite dense while remaining gentle and refined. At first, it's herbal and gently smoky before evolving into orchard peach and the purest vanilla, combined with orange and aromatic liquor and a somewhat rustic touch. It is unique and stunning—just one of 294 bottles, packaged at a capacity of 55%.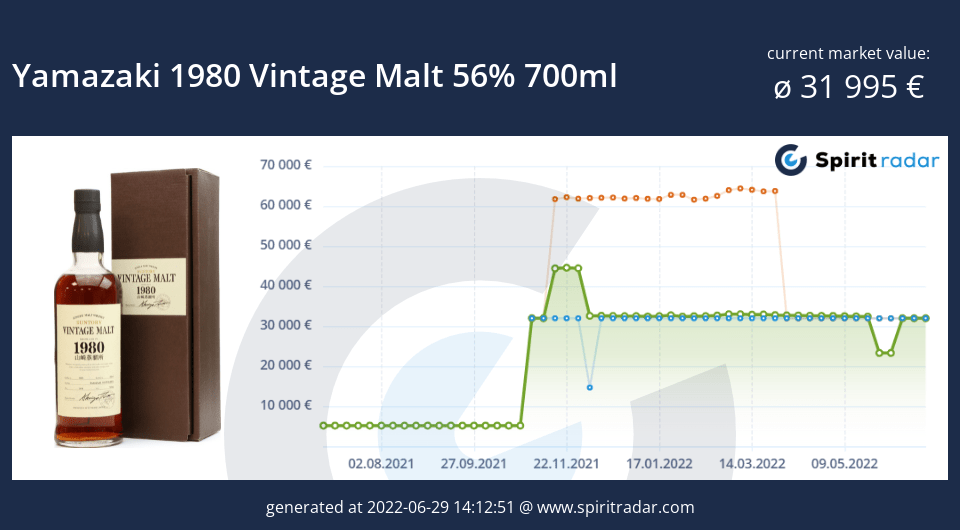 This Yamazaki 1980 Vintage Malt is a precious whiskey that is difficult to locate on the market today. It was made to stringent criteria at the renowned distillery, and the outcome is a genuinely captivating whiskey that floats on your nose and mouth. The scents are rich and juicy, with a generous dose of dry oak. It's a superb whiskey allowing you to own a slice of the Japanese whiskey legacy. There is a pleasant scent on the nose. The scents are rich and aromatic, with a generous dose of dry oak. The aftertaste lingers for a while.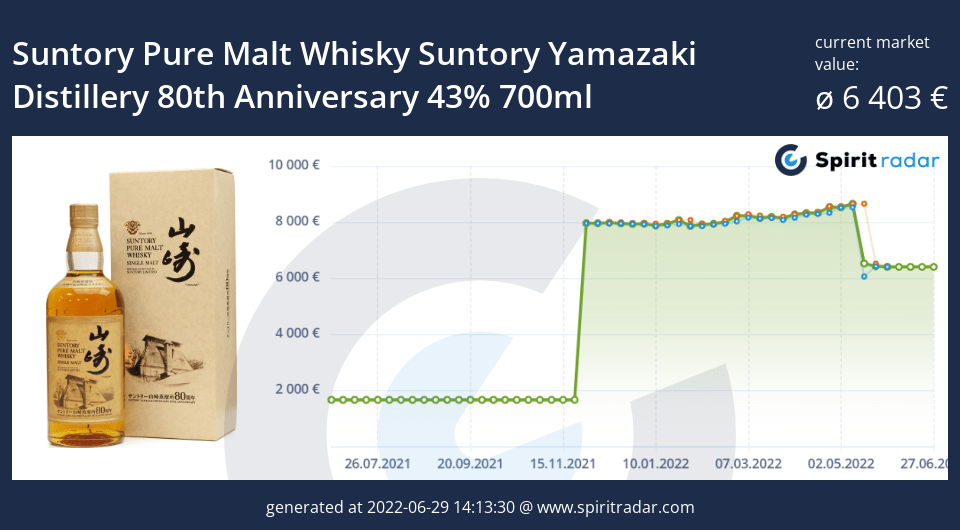 This Yamazaki Distillery 80th Anniversary Pure Malt Whisky was created to commemorate the 80th anniversary of Japan's finest distillery. And, like anything else from this distillery, it's pure bliss. Yamazaki, in the 1990s, focused on the Suntory label rather than Yamazaki and commemorated the distillery's 80th anniversary!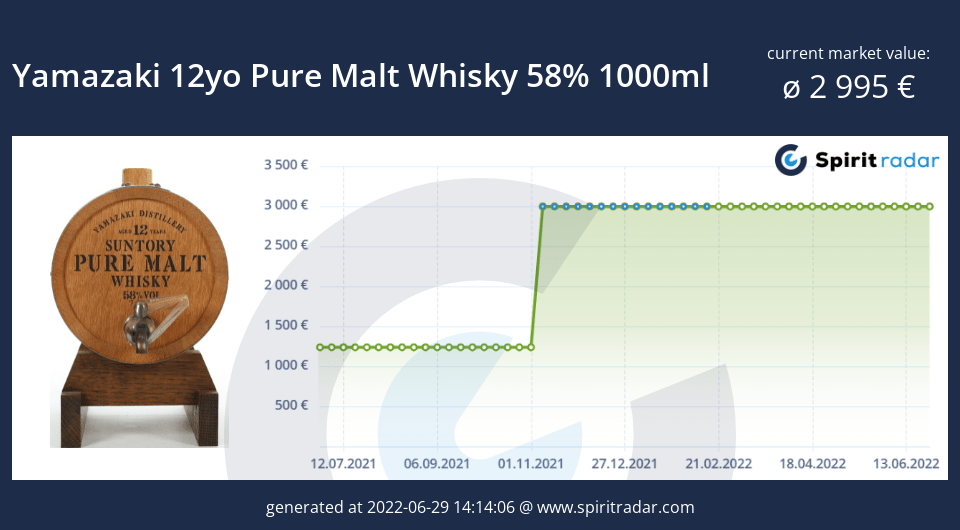 Suntory is Japan's oldest whiskey manufacturer. Its roots may be traced back to a modest business founded in 1899 by Torii Shinjiro that focused on selling foreign wines. It is now the country's biggest and most well-known manufacturer of strong whiskey.
This Yamazaki 12-year-old is a limited edition in 1000ml capacity. It comes in its genuine packaging and would make an excellent gift!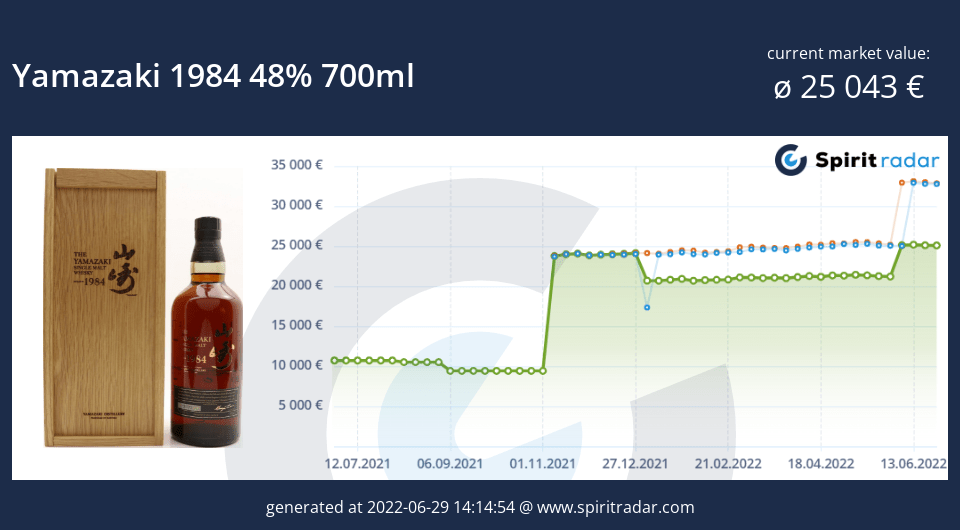 The Yamazaki 1984 is a special edition whiskey created to mark the Yamazaki's 25th anniversary and Suntory's 110th anniversary. It is matured in Japanese wood and is limited to 2800 bottles, each uniquely numbered. It combines Yamazaki single malt whiskies made in 1984 and matured mostly in Mizunara (Japanese 'wood') and American oak casks. Yamazaki 1984, a scarce and unique vintage, was aged in American, European, and Japanese Mizunara wood and was awarded Gold in the International Spirits Challenge. It has a crimson amber color. Aromas include cinnamon, ripe fruit, vanilla, and incense. It has a sweet, delightfully tart, mature flavor with a long aftertaste. It has a long, somewhat sweetened finish.
Whisky bottles from Yamazaki