Early Christmas gift coming your way! We are pleased to announce that SpiritRadar now fully supports mobile devices, including tablets. These devices previously displayed the desktop version, which was not comfortable on these devices.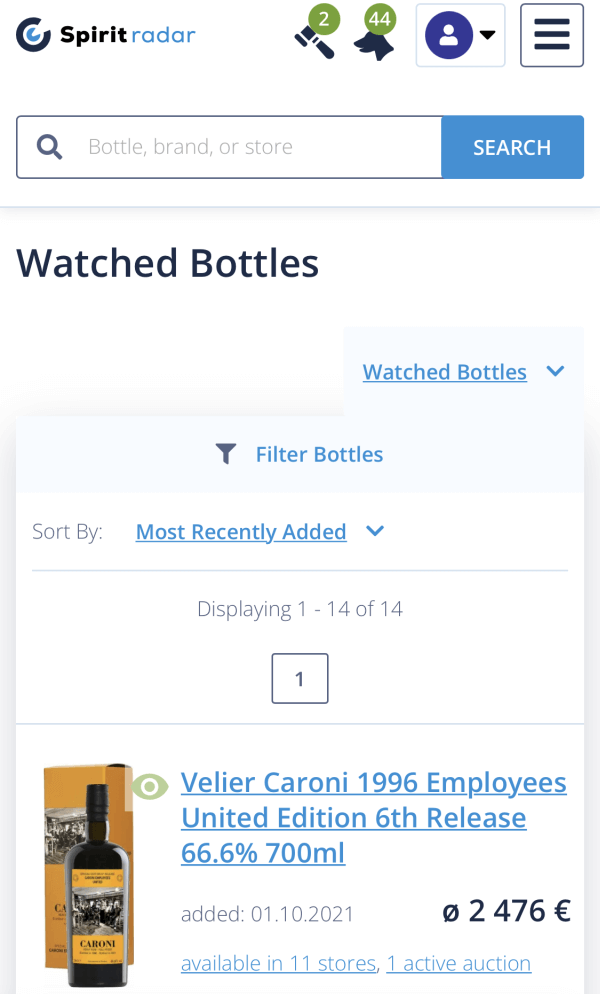 You might have noticed that the last few monthly newsletters didn't contain any news from our development. We were focusing our efforts on the mobile version. This was a huge task: putting so much data on such a small screen was a challenge and it required a lot of testing (and a lot of battery cycles from our mobiles).
You might still encounter some rough edges, especially around long titles of offers and auctions. With more than 10 000 bottles and 240 000 offers in our database, it was simply impossible to test everything.
If you encounter something that seems broken, please contact us on [email protected], or drop us a line on our support chat.
Improved Price Charts
Charts are essential for all SpiritRadar users. We took an extra effort to make them more usable on mobile screens. In the process, we managed to improve the experience on regular laptop and desktop computers.
The new charts are more concise and better looking. Additionally, they are much faster on all devices, which means that we can always show full history and allow you to zoom and scroll in the chart.
Do you like their new design?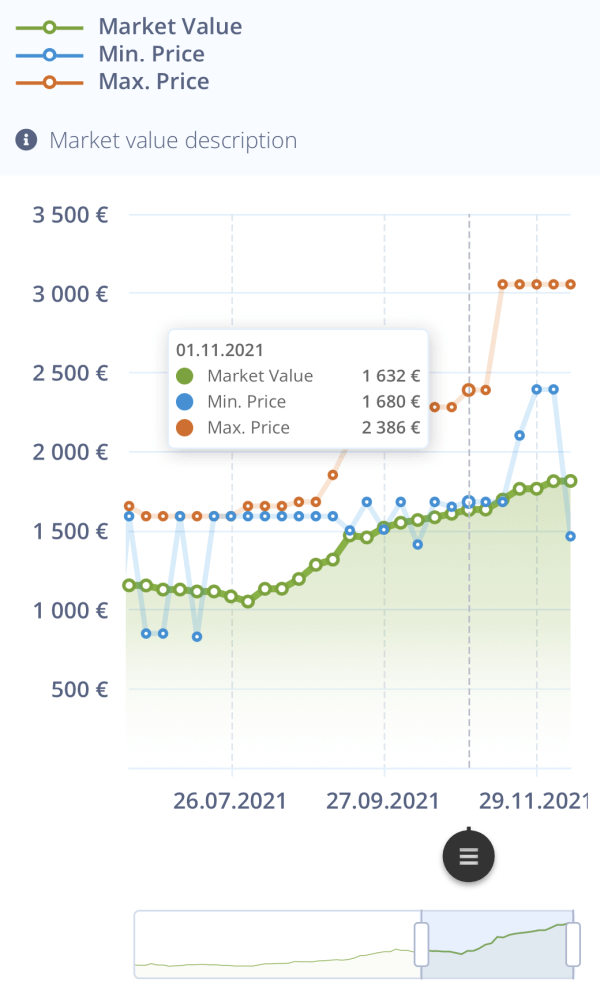 Company Billing
You might have missed our previous news about company billing. If your company is in the alcohol business, you might be interested in subscribing for a company account.
Just enter your company billing details during the subscription, or change your billing address to a company. If you need subscriptions for multiple employees, contact us on [email protected] or using the support chat and we can discuss your case.
Merry Christmas!
Merry Christmas and a happy New Year from everyone at the Spirit Radar team! We wish you a lot of amazing spirit-related discoveries in the upcoming year.
Our start this year was not easy, but all of you, our wonderful users, gave us a lot of joy on our journey. Year 2022 will be a big one, we will continue to improve the app, extend our data and add a new category of spirits: whisky. We hope you are excited as much as we are!