Foursquare Rum Distillery is a family-owned distillery founded in 1820 in Barbados with a former sugar plantation dating back to 1720.
Official website: Foursquare.com
Foursquare distillery is owned by the famous Seal family for the fourth generation, with David and Richard Seal being the most important contributors to the brand's growth. In 1996 they bought an abandoned sugar mill, completely renovated it and installed new distillation columns. The first rum distillation could begin.
The Seal family's passion is confirmed by the distillery's international success – each year from 2016 to 2020, Foursquare was marked by International Spirit Challenge as Rum Producer of the Year; also marked as Rum Producer of the Year by International Wine & Spirit Competition in 2016, 2018 and 2019. The brand won "Supreme Champion Spirit" twice in 2018 for Foursquare Mark VI "2005" and in 2021 for Foursquare Mark XV "Redoutable".
It was Richard Seal and Luca Gargano who have put together a scale of rum classification of how the rums are produced – resulting in more comprehensive knowledge of the origins of rum. Richard is also against any interference with rum, such as adding sugar or flavourings; the distillery is trying to take a more environmentally friendly approach to production. Foursquare Rum distillery also produces rums of various editions and brands such as Doorly's or Rum Sixty Six.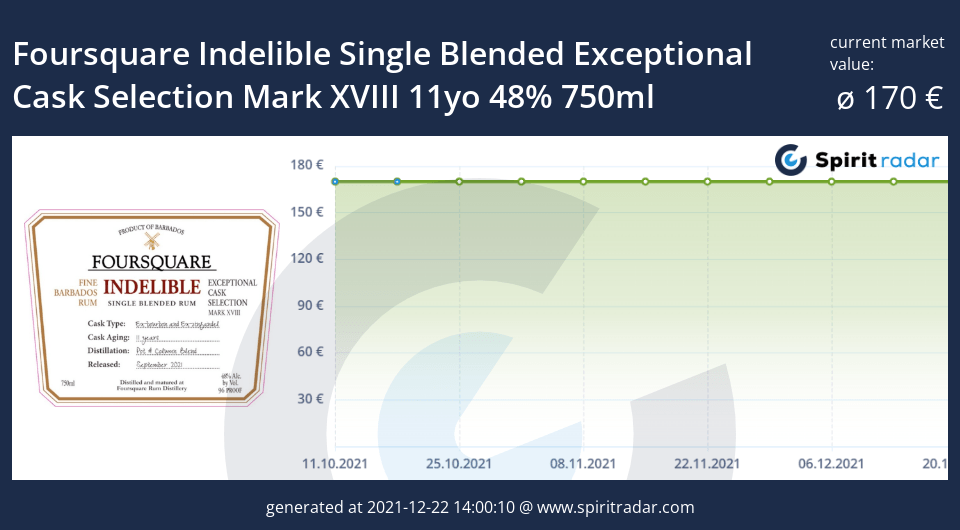 Aged for 11 years in pre-bourbon and pre-zinfandel casks, Foursquare Indelible Single Blended Rum is one of the finest rums from Barbados. Full in fruit flavours, this rum is light and sweet with the hint of licorice, cumin, and salted caramel. Raspberries, dark fruits, and citrus create a simple, fresh and gentle taste.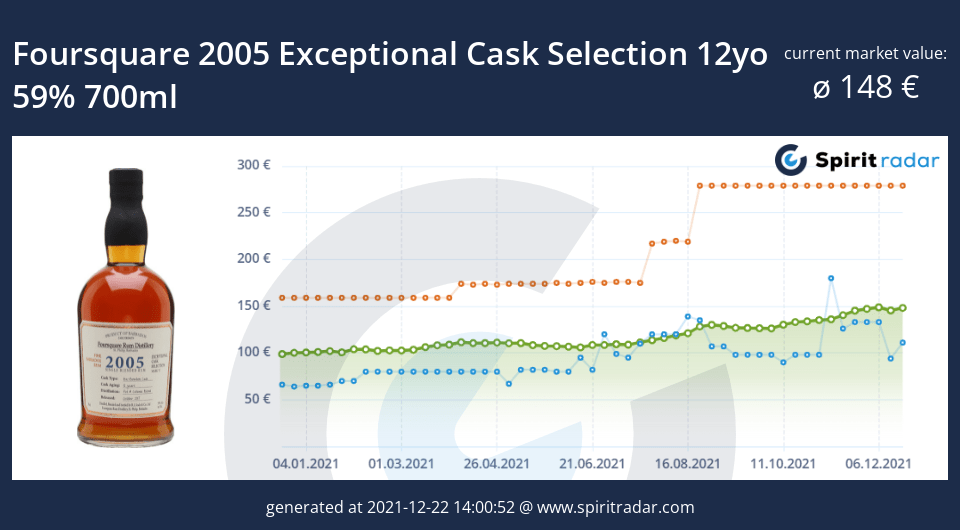 Foursquare 2005 Exceptional Cask Selection is an outstanding vintage blend of both artisanal pot and traditional twin column distillation. 12 years in bourbon barrels and rich aroma gives this rum unmistakable character. The palate is fruity and warm with notes of vanilla, coffee, and chocolate. It was recognized as the Supreme Champion Spirit at the 2018 International Spirit Awards, outperforming not only other rums but also brandies, gins, and whiskies.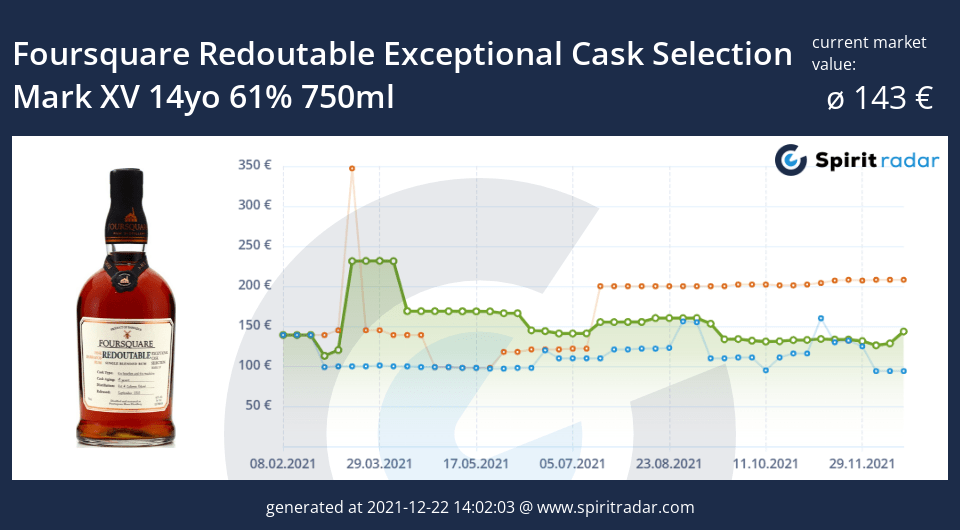 Exceptional Cask Selection's 15th edition brings to attention another pot and column blend of rums, which aged at least for 14 years in pre-bourbon and ex-Madeira barrels. "Redoutable" is indeed worthy of our respect for being the authentic rum without additional sugar, colouring or flavour additives.
Rum bottles from Foursquare