Pepi Mongiardino established Moon Import in 1980. The firm has also launched some exceptional rum for all its focus on single malt whisky distribution and production. In contrast to the new proprietors of firms like Samaroli and Silver Seal, Mongiardino was an early promoter of rum, especially Demerara rum, and the Moon Import inventory regularly included a variety of what are today highly sought-after bottles. Bottles from Moon Import have famously labeled thanks to Pepi's hand-drawn label designs, which often include illustrations he finds in old textbooks. In addition to their unique designs, Moon Import's liquid is of the highest quality, making them among the most renowned jewels in any selection. They provide a wide range of drinks, including wines, spirits, and coffee beans.
Official website: moonimport.it
As a rule of thumb, all their offerings have been packaged at either 45% or 46% alcohol content.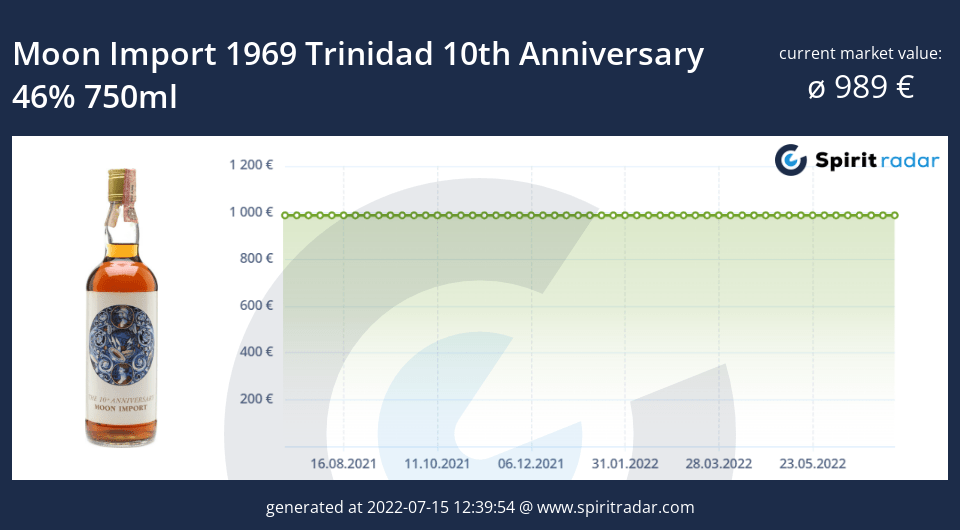 Caroni Distillery in Trinidad produced the 10th Anniversary bottle. Moon Import, an independent bottler, chose and packaged it. The rum was made from molasses in 1969 and matured for 21 years. The rum's alcohol by volume (ABV) is 46%. Vanilla, peppery, and woody notes abound in the rum's aroma, while tar, rubber, and vanilla flavors dominate its flavor profile.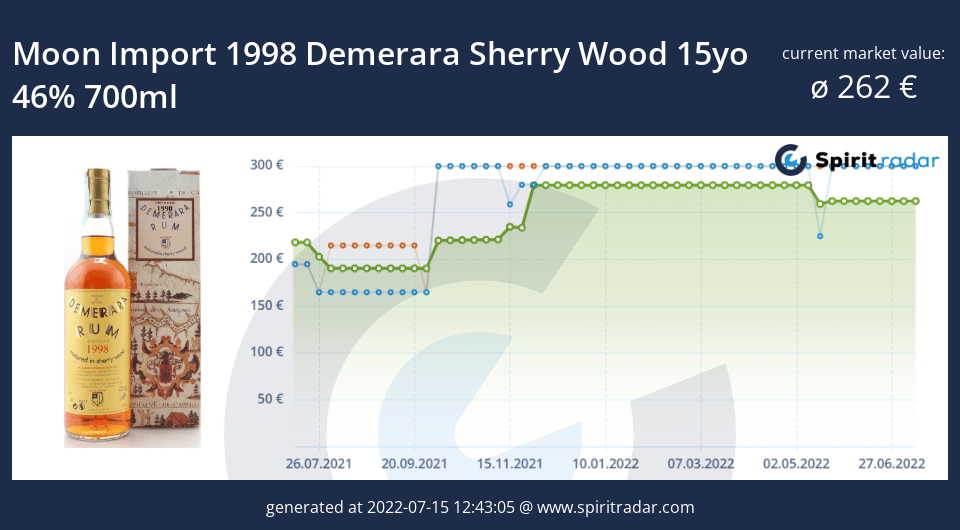 Moon Import has released a Demerara rum in an independent bottle. A 15-year-old rum made at Guyana's Uitvlugt distillery, which was shuttered in 2013 after 13 years of operation. The remaining stills from Uitvlugt were transferred to Diamond, which is currently the sole distillery in the nation. The Moon Import 1998 Demerara Sherry Wood was manufactured in 1157 bottles.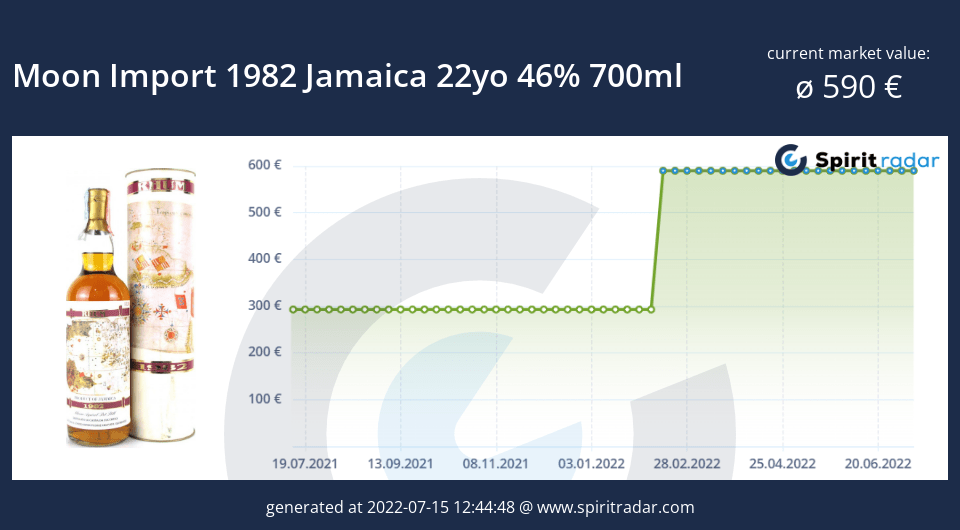 This blend is a product of different distilleries such as Inneswood, Yarmouth, and Long Pond. Their distillation occurred in 1982, and the bottling happened in 2003.
The ABV is not a significant issue since the mouthfeel is rather good. However, the addition of water has mowed certain tart flavors (lemon, green apples). Aside from that, the nose provides a good deal of flavor information. There could be a sprinkling of cinnamon or nutmeg in between, and even cloves if you're being generous.
The medium-long aftertaste is peppered with a slew of flavors. In addition to the apples that sometimes appear, the wood also seems together reasonably swiftly.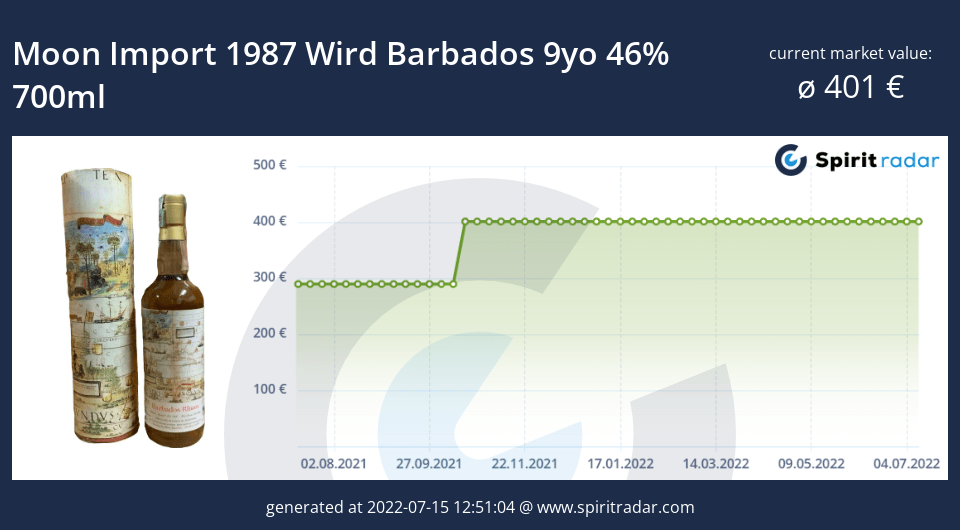 The West Indies distillery in Barbados created the Barbados Rum. Moon Import, an independent bottler, chose and bottled it. In 1987, it was distilled from molasses using a Pot Still. The rum's alcohol by volume (ABV) is 46%.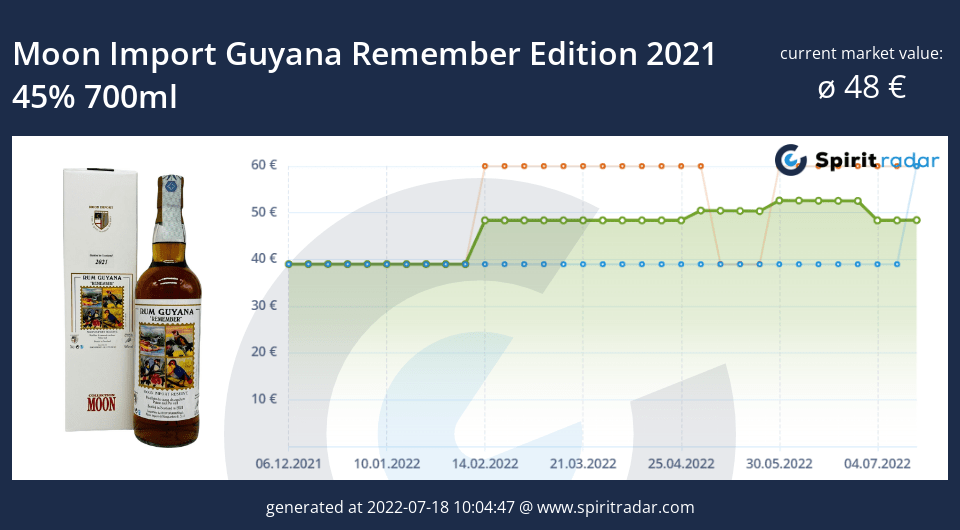 After being produced in Trinidad and then matured in Scotland, this rum is ready for consumption. Like the rest of Moon Import's products, this rum is distilled and packaged in Scotland.
Each of the rums from the Moon Import collection is sourced from a single barrel that was matured in Scotland before being hand-selected and bottled in the exact location. This is because Scotland has the greatest conditions in the world for the aging of alcohol.
Rum aged in a barrel that previously held sherry will take on a deeper hue than a rum aged in a barrel that previously had another distillate. To bring out the best in a rum, the skill and knowledge of the Scottish in the craft of whiskey maturation are essential. It has 45% alcohol by volume (ABV).
Rum bottles from Moon Import