The Appleton Estate distillery is one of the oldest distilleries in Jamaica with ongoing rum production since 1749. Their rum is produced on fertile soil of Nassau Valley on either side of the Black River in south-west Jamaica.
Official website: appletonestate.com
Origins of sugar production in this area date back as far as the seventeenth century when the English captured Jamaica from the Spaniards. The earliest-known owner of Appleton Estate is the Dickinson family who took part in the conquest of Jamaica and the land was probably given to them as a reward for their service. After the Dickinson's, the Appleton Estate was sold to a different family in 1845. Since then, the distillery has been owned by several different prominent Jamaican families who have been instrumental in expanding the sugar cane land and raising the reputation and prestige of the distillery.
Since 1749, Appleton Estate distillery has delivered rums of great distinction, rich and complex in flavours with a touch of luxury that is offered in a wide range of products. These handcrafted rums are distilled exclusively in the Estate's distillation facility using a custom yeast strain that is propagated from sugar cane produced on the Estate. The same emphasis on quality as in production is placed on the strict selection of the handcrafted oak barrels in which the rum is aged. The whole process is rounded off by blending, which is handled by Master Blender Joy Spence who is also the first female Master Blender in the business. The minimum time that rums are aged in a barrel is four years, but the distillery also offers rums of 21 or 50 years of age.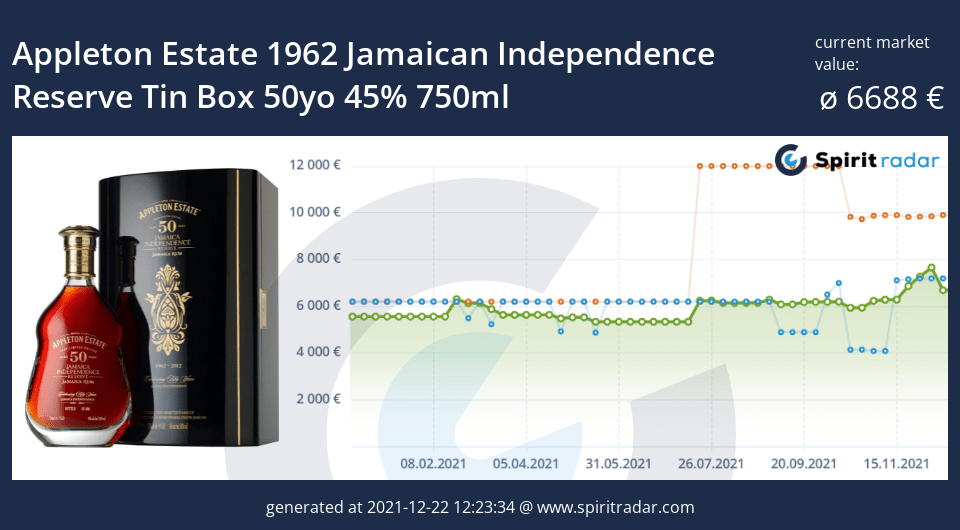 This exquisite 50-year-old rum was created to mark the 50th anniversary of Jamaica's independence and it's one of the longest-aged rums you can ever taste. A long rest in premium oak casks has given Appleton Estate 50-year-old an incredible charisma and depth. A dark mahogany treat awaits you – indulge in the distinctive flavours of cinnamon, vanilla, maple syrup, and orange peel with a hint of oak. This exceptional bottle is a truly exclusive experience, so exclusive that only 800 of them exist in the world, and only a fraction has travelled to Europe.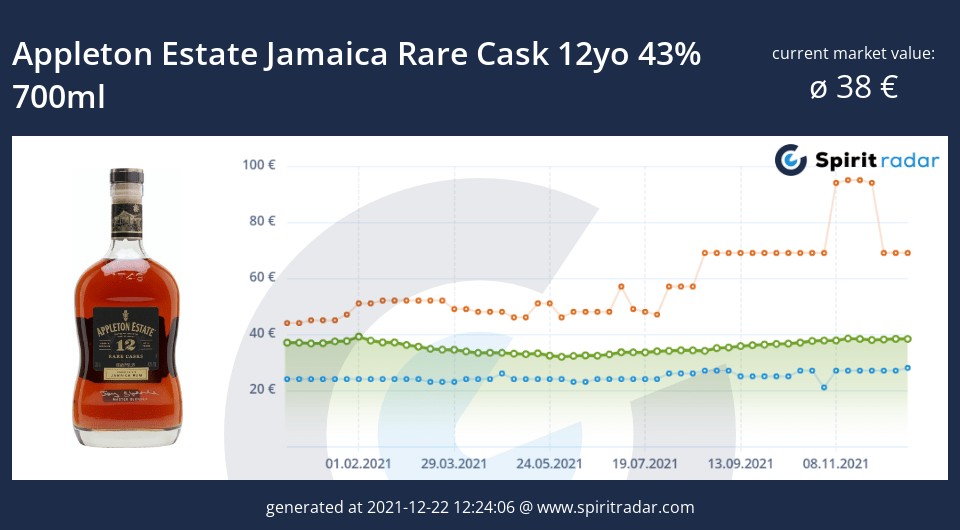 Appleton Estate Rare Casks Jamaica 12yo is a blend of rums, the youngest of which has been aged for 12 years. Long maturation in a tropical climate gives this rum its mahogany colour, distinctive woody character and smooth but full flavour. The tones of walnut, nutmeg, orange peel and vanilla create a compromise between rum and whiskey, which may please fans of both these spirit worlds. Appleton Estate Jamaica Rare Cask rum also won Gold medal at the 2008 International Spirits Challenge and Double Gold medal in the New York International Spirits Competition (NYISC) in August 2020.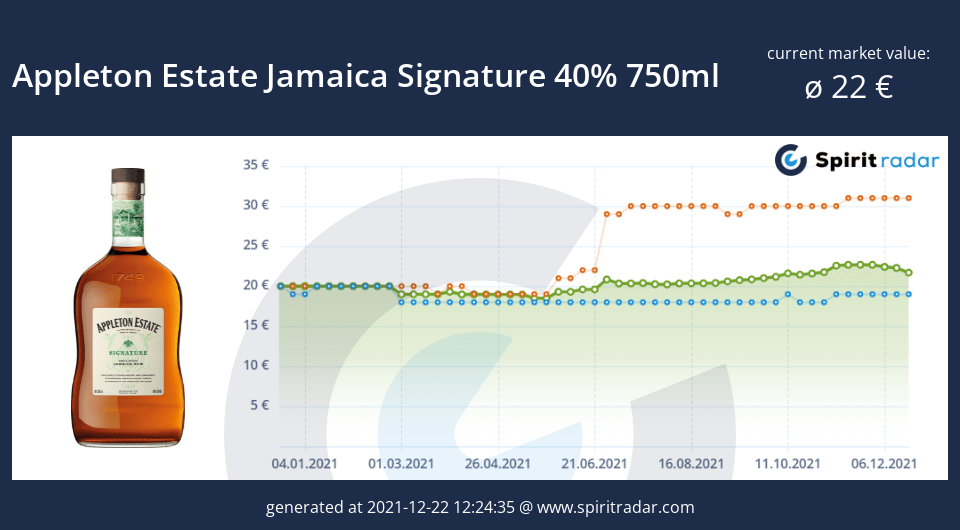 The golden amber colour of Appleton Estate Jamaica Signature reflects Jamaica's sun-drenched sandy coastline and carries the clarity of the streams in the Nassau Valley. Winning a Silver Medal in the New York International Spirits Competition (NYISC) in August 2020, this rum is a blend of 15 rums, each aged for an average of 4 years. It is a delicate semi-sweet blend of aged golden rums with rich citrus and sweet fruit flavours, notes of delicate orange peel, dried apricots, fresh peaches and hints of molasses.
Rum bottles from Appleton Estate