The story of Italian distiller Samaroli begins in 1968 in Rome – the first Scotch whisky bottling facility outside Scotland and England, founded by Silvano Samaroli. Initially, the company was more focused on importing spirits, but then began to experiment with spirits itself (whisky in particular at the time). The first bottlings with their own products were from the Cadenhead collection, Samaroli focused on bottling cask whisky.
Official website: samaroli.com
It was during this period that the distillery released bottles with the unmistakably elegant, artistic labels that are now prized around the world. The beginning of the new millennium marked Samaroli's expansion around the world, with the brand first appearing in Japan and the United States. Samaroli is not afraid to experiment, explore new horizons and step out of the shadows of tradition. Still, they never forget their Italian roots, which give their rums and whiskies their playfulness and wilfulness. The taste may be surprising, but you will never be bored with a glass of Samarolin spirits. The first sips will transport you to the far reaches of Italy and amaze you with its uniqueness and personality that retains its high quality and elusiveness.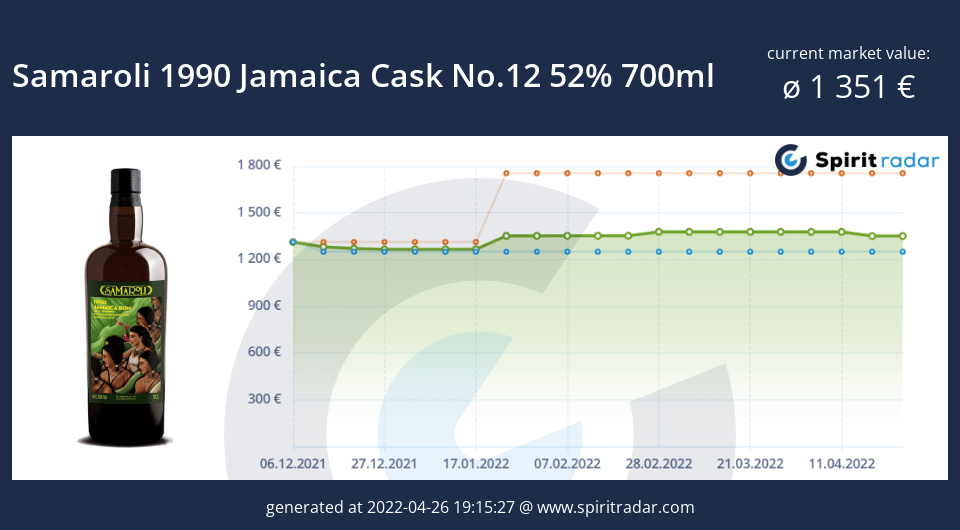 This bottle comes from a single barrel of rum that has been aged for over 30 years. For the right blend, Samaroli was inspired by the aromas and intoxication of exotic Jamaica. The golden colour hides a full-bodied, intense, unusual, unique and vibrant taste of tropical fruits accentuated by mint and spices such as star anise. Samaroli 1990 Jamaica Cask is an explosion of flavors and aromas that will engage you in an ethereal-mystical experience you won't be able to forget. You may grope around for a moment in the round notes of pineapple, wondering if you're dreaming it all.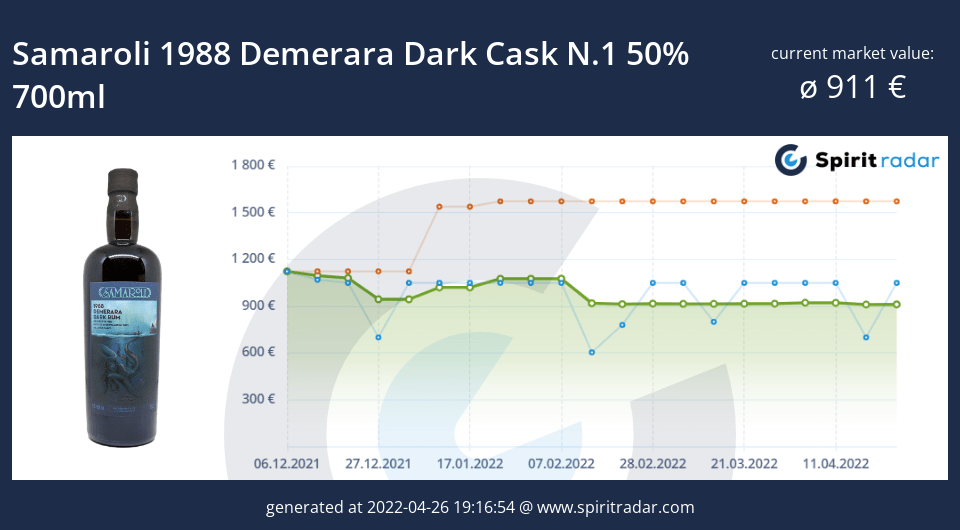 Unlike the Jamaican Cask, the Demera Dark Cask is a darker rum with the traditional vanilla and sugar cane notes. The name of this bottle is derived from the region where the ex-port cask originates - it is named after the river Rio Demerara, which runs through Guyana in South America. The rum was bottled in 2021, aged for a full 33 years, and is one of the Caribbean's exceptional aged and full-flavoured spirits. The vanilla and sugar cane are complemented by aromas of tobacco and leather; but despite these typical ingredients, tasting it makes you feel like you've never had a rum like this before. Every moment plays on different taste buds and senses on the tongue. Don't expect to see the essence of this rum after a few sips, this bottle deserves patience and will reward you with an invaluable experience.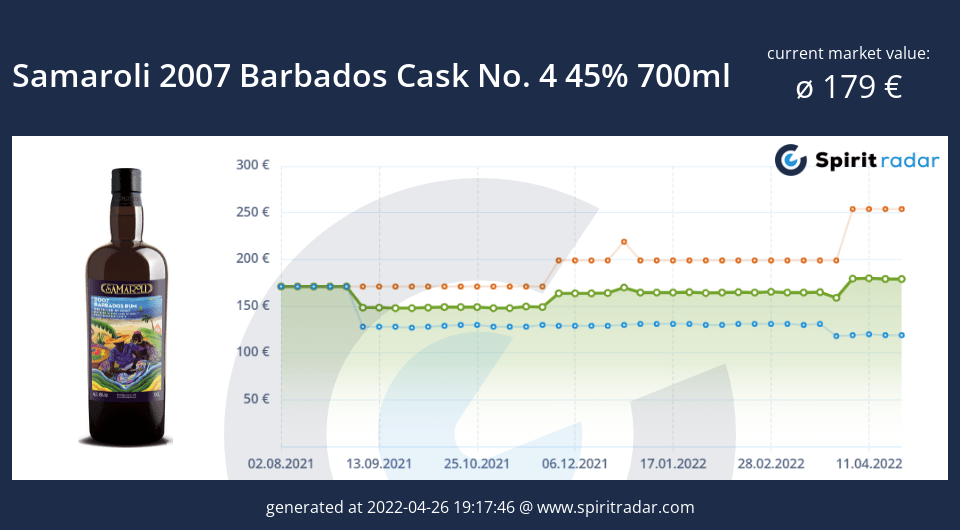 The sweet taste of almond paste, the aroma of sweet tropical fruits of the Southern Hemisphere, and marzipan - this is the rum in the new 2007 Samaroli edition. When you taste it, you will be caught by its mystery and intensity, sent astray by sudden notes of lime, star anise, and salt. Every time you think you've solved the mystery of this rum's flavour, a new suggestion catches you by surprise - cinnamon, banana, or pineapple with honey. Yet you'll be presented with a strong, unorthodox but very balanced and elegant rum.
Rum bottles from Samaroli